So you're dad is African royalty and came to America to find a bride and decades later he comes back to take you to the country where you're now royalty and possibly the future king? Yah duh. Happens to the best of us. Since you're on your way back to Zamunda a la' Coming to America you might as well get your royal portrait ready ahead of time. Here are your hot tips to becoming the King of Zamunda.
First of All, Get There
You don't have to be a monarch to get to your kingdom.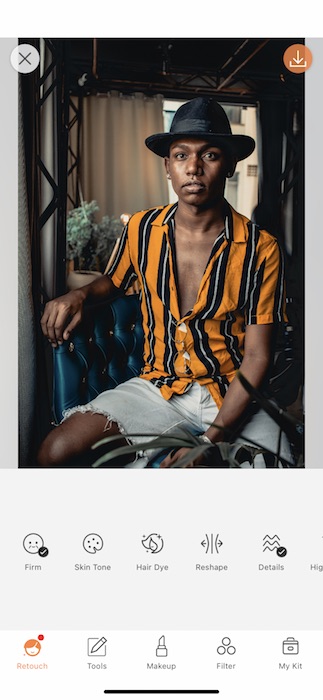 While we proudly house a bevy of gorgeous preloaded Backgrounds, you might want to upload your own by using the Custom Background Feature.
Simply have the right image saved in your phone library and upload it with your Background Tool.
Chances are, like in the film Coming to America, things won't start off smooth. That's why we have the Select Area Function.
Tap the white icon on the bottom left and see the focus area highlighted in blue.
You can manually select the area you wish to use in your image by adjusting the brush size and swiping across, carefully, what you want to keep in your image.
After you go over and smoothly add all the surfaces you wish to keep, evaluate if there are any images you want to eliminate.
Tap the Eraser Function and clean up those areas like in between arms, legs, etc.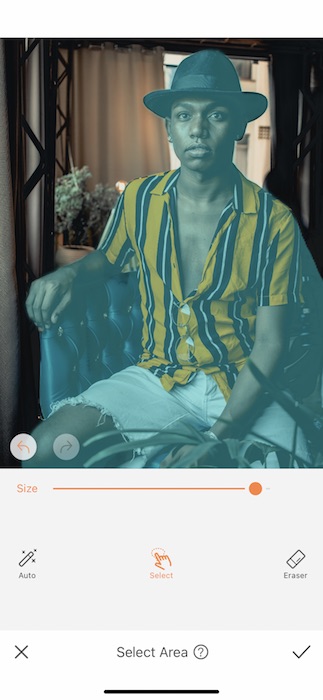 Next, you'll want to edit this to perfection with the Adjust Panel.
Use the Blend Tool to color match both your images.
Implement the Edge Tool to clean up the perimeters.
Use the center toggle to make all these adjustments.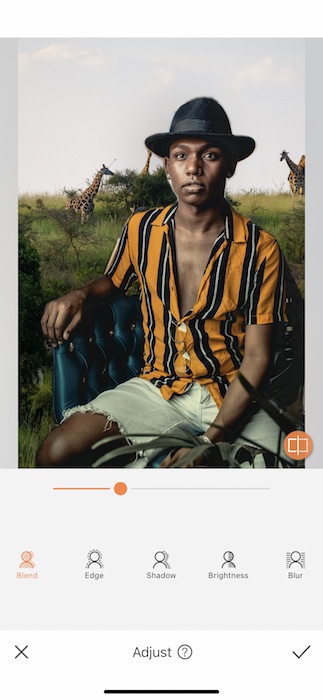 The Blur Tool allows you to create depth in your image by blurring the Background.
Tap the check mark when you're ready and again to save your new Background/Zamunda paradise.
Royal Pampering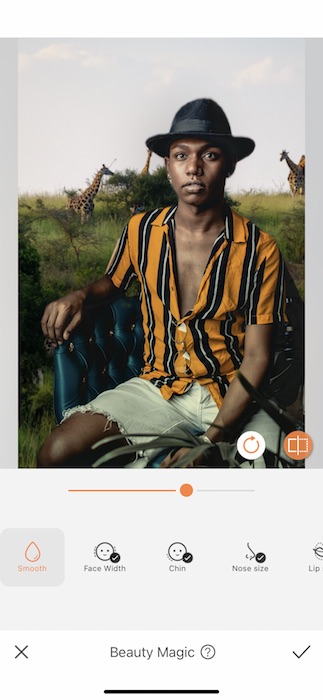 No one stars in Coming to America without getting the full royal beauty treatment.
Find your Beauty Magic Tool in your Retouch Tab.
Notice as it automatically makes minor retouches to your face. Just some pick-me-ups.
Use the center toggle to adjust the tool strength.
Tap the check mark when you're done.
It's Coming to America, not Coming to Wrinkle Land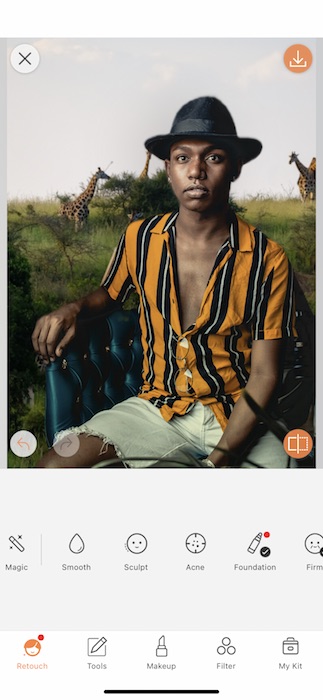 You cannot show up in royal court looking like THAT!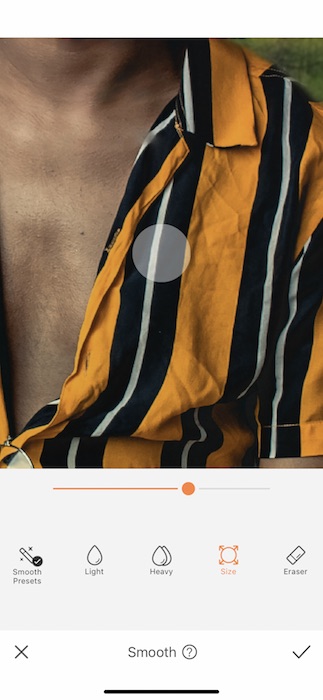 Begin swiping it across the wrinkles on your clothes.
Zoom in and drag to get to all the places you need to be.
When you're done tap the check mark to save your edits.
The End Crowns the Work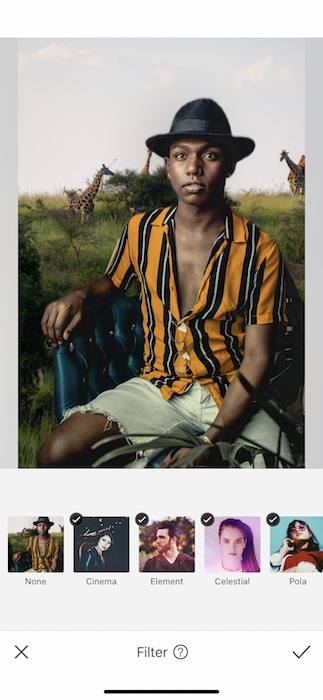 Time to take this royal painting from acrylic to oil.
Go to your Filter Library.
Here you'll have dozens of choices in Filters perfect for a royal image.
Today we're using the Jaipur Filter Pack.
Use the center toggle to adjust the strength of the tool.
Tap the check mark to save your edits.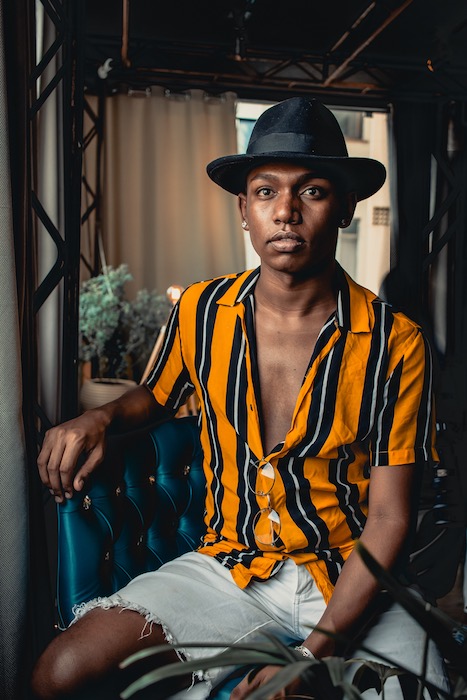 He'ss youuurrr kiiiiinnngggg to beeeeeeeeeee!!!!
Wow wow wow you've outdone yourself today, friend. With a royal portrait such as this you'll have people coming to America & Zamunda just to view it. Don't forget to credit your artistic mentos here at AirBrush. Give us a tag at #AirBrushApp and we might just feature your and your monarch glory on the official @AirBrushOfficial IG page. Now, prance, our King. Your kingdom awaits.