Follow my blog with Bloglovin
Como la florrr con tanto amor (transaltion: like a flower, with so much love..) we wrote the edit hack for you! It's undeniable that the late, great, and fabulous Selena Quintanilla has left a lasting impression on generations and generations to come. She's left us with incredible music, she's left us with her bold style, and she left us with JLo! The queen of of Tejano music is a true idol and we cannot wait for Netflix's latest series recounting the events of her life and the entire Quintanilla family. As you know, we like to celebrate with some caliente edits and today we will not disappoint. Here are AirBrush's dopest edits to get your Selena on. So put on your reddest lipstick and some sparkles and let's get ready to Cumbia!
Bidi Bidi… Bom BOMB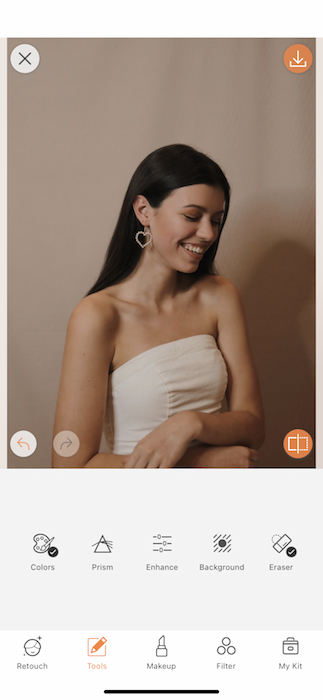 One of Selena's greatest hits is Como la Flor. A gorgeous, upbeat ballad that has turned the rose into a symbol of her fan's love for her and her music. Naturally, we're gonna need some roses up in this joint. What to do when you've got a perfect pic but no roses? Get out of the car and cancel that trip to your florist (or not, support small business) we've got just the tool for you. The Background Tool can be found in your Tools Tab. When you open your Background Tool you'll find a complete library of Backgrounds to choose from. This project of ours is on the niche side so we recommend you get on the internet, find a gorgeous rose picture, then get back on AirBrush and use the Custom Background option.
Baila, baila esta cumbia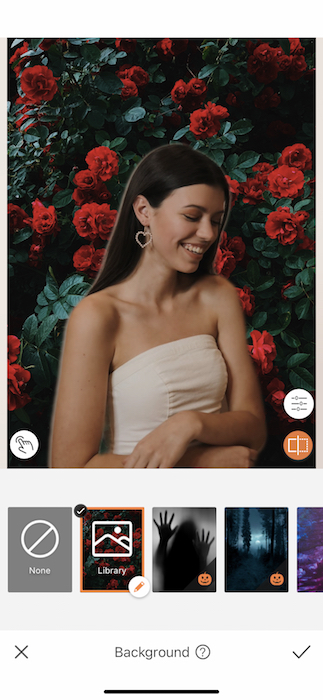 Once you've found the perfect Selena rose background you'll need to make some adjustments to make your pic as realistic as possible. Tap the Adjust Icon which can be found on the right hand side on top of the Before Icon. There you'll find the tools to adjust your image to realistic perfection. Blend allows you to make your image sheer and therefore fall in line with the Background's color way. The Edge Tool will allow you to sharpen your image and remove any excess light or shadows from the previous surroundings. We highly recommend using the Blur Tool. Nothing gives away an edit like an overly sharp Background!
Si una vez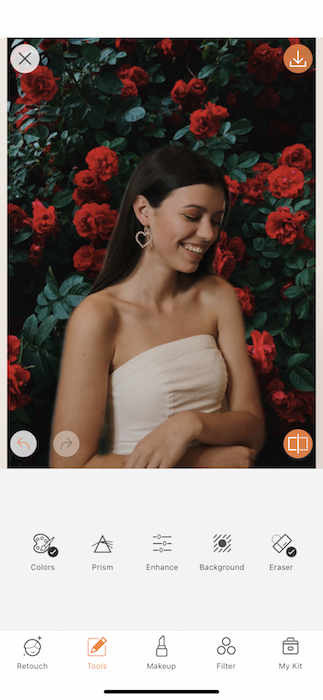 Sometimes when using the Background Tool you can end up with a pesky "Halo" around your image. This can be a leftover from the previous image or strong lighting showing through. The solution to this is simple. Tap on your Tools Tab and find the Blur Tool. This Tool allows you to Blur away the "halo". Unlike the Eraser Tool, the Blur Tool does not erase anything, it just softens whatever small distraction may be around.
DayDreaming of you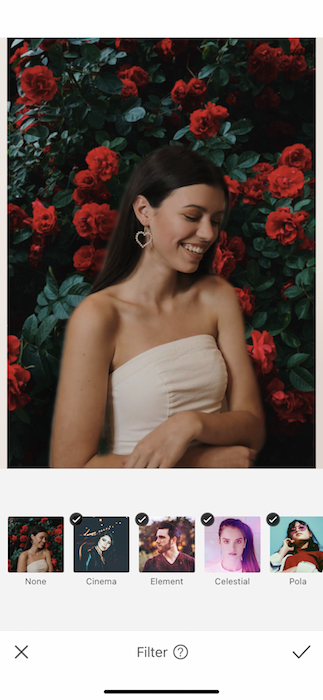 Late at night when all the worllddd is sleeping I stay up and think of Filters! That's right no good Selena edit is complete without a gorgeous, perfectly picked out, perfectly applied, Filter. For our Selena edit we'll be enlisting the help of a gorgeous Filter from the Daydream Filter pack. The Daydream Filter Pack is available to Premium Subscribers and comes with 5 amazing Filters perfect for any dreamy vibe. For our particular Selena inspired pic we'll be using the DAY-3 Filter. Start by tapping on the Filter. Once the Filter has been applied you can adjust it using the center toggle. Sometimes you just need a hint of a Filter, sometimes you need a gallon of it. This is where we ask you to follow your hearts *wink emoji*.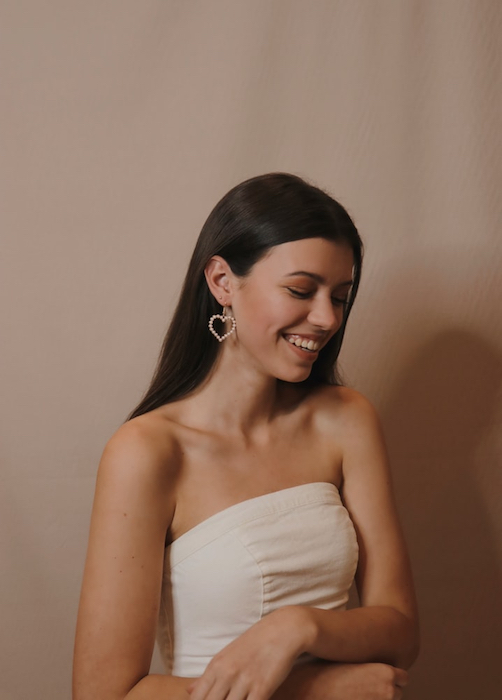 Well we are doing the vatidora with excitement over this increible Selena edit! We've got the flash, we've got the sass, and we've got the flores. Did you love this edit hack? Want more edit hacks, tips, tricks, and inspo to spice up your insta game? Then keep on using AirBrush and make sure to follow along on @AirBrushOfficial + tag #AirBrushApp and we might just feature your sick edits on our official page.