Have you continued the love of Westeros by tuning in to The House of the Dragon? We can't blame you, life in the court of the Targaryen House is full of intrigue. If you find yourself anxiously waiting for the next episode to drop, consider putting together a tribute with a House of the Dragon edit. Unfortunately, we can't provide any dragons, but we can definitely provide the tools to create an edit worthy of Kings' Landing.
Hair Dye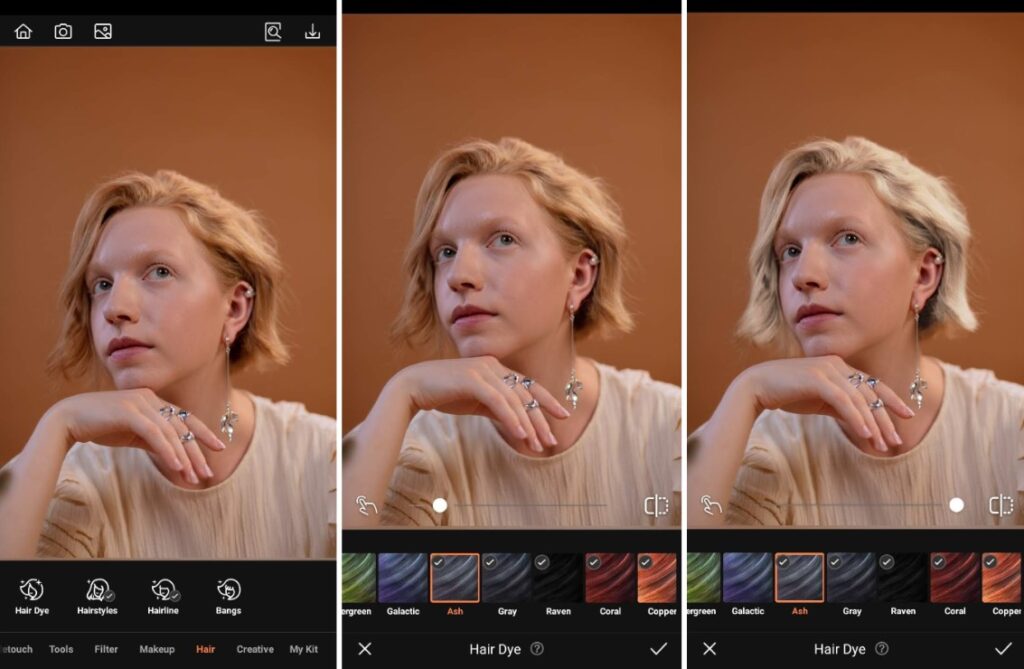 Our first step in this House of the Dragon Edit is to determine which noble house you belong to. To leave no doubt as to your station, use the Hair Dye tool to lighten your locks. Changing your hair color to its lightest possible version will align you with the silver-haired Targaryens. This bodes well for you should you ever have to gain favour on either side in the upcoming war about the rightful succession.
Makeup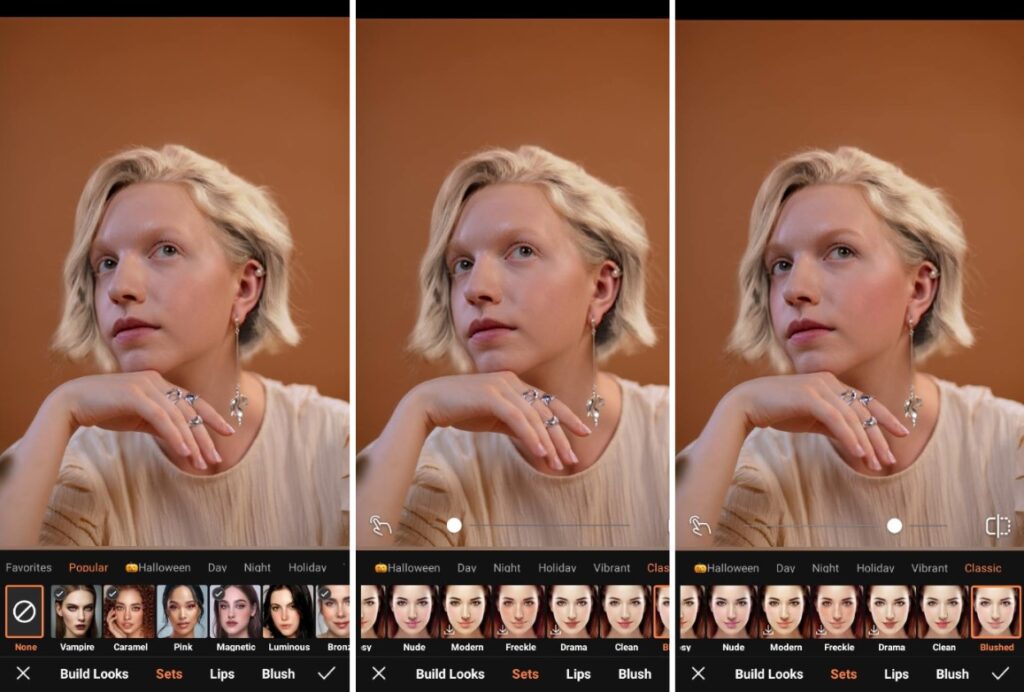 Despite the time period of this House of the Dragon edit, it's safe to assume that the nobility had access to some beauty enhancers. The characters in the show exhibit glowing complexions and barely anything else. AirBrush's Makeup toolkit can match this vibe with sets like Rosy, Nude or Classic. These looks even out the complexion and add the faintest of color to the face for a believable beat in a medieval-esque court.
Skin Tone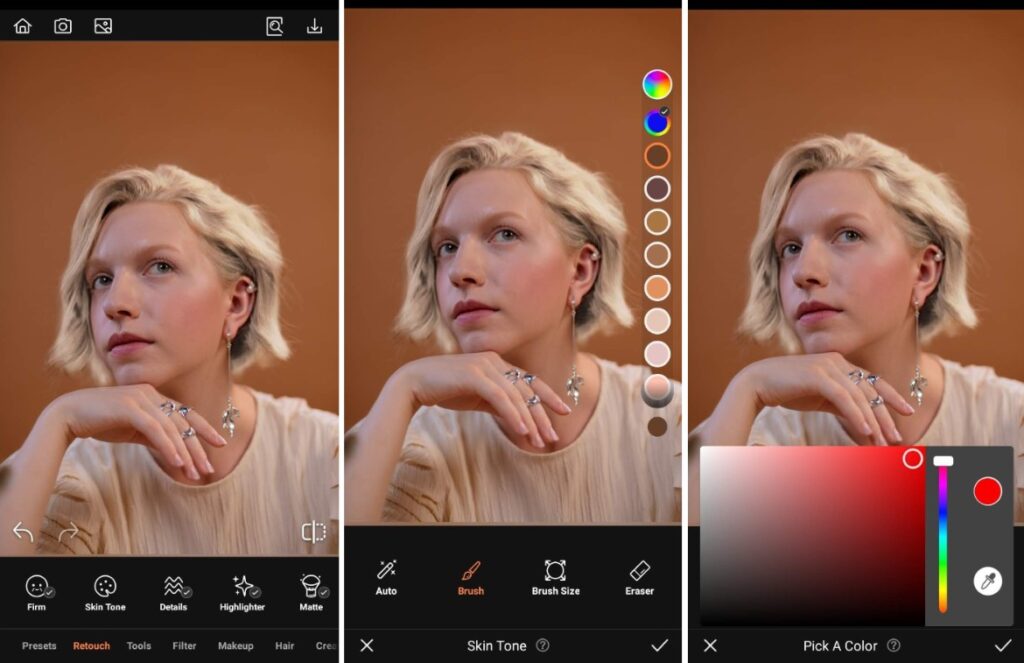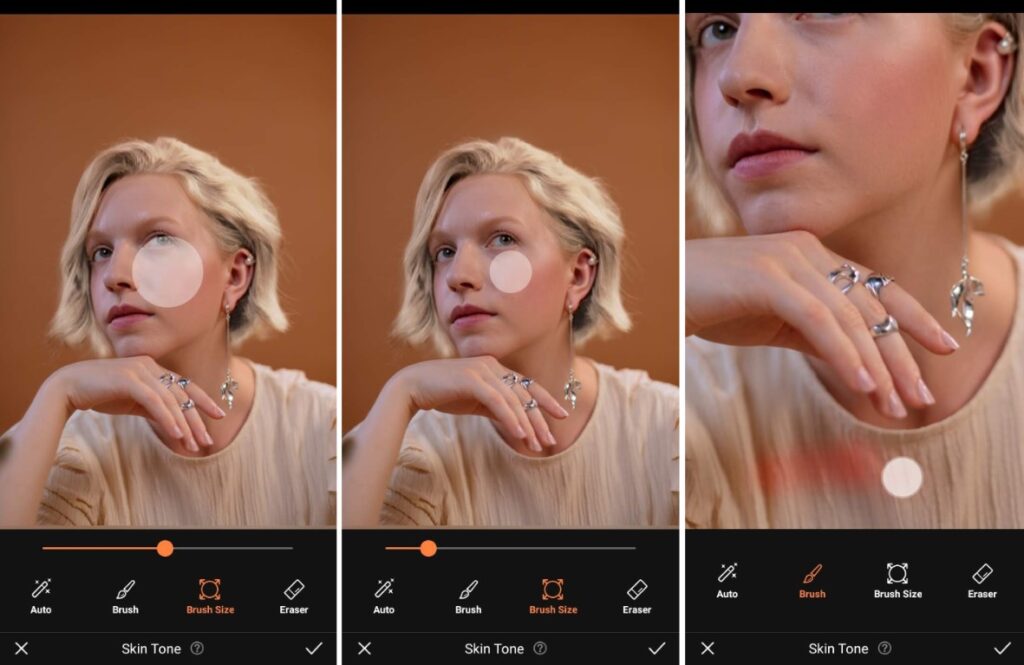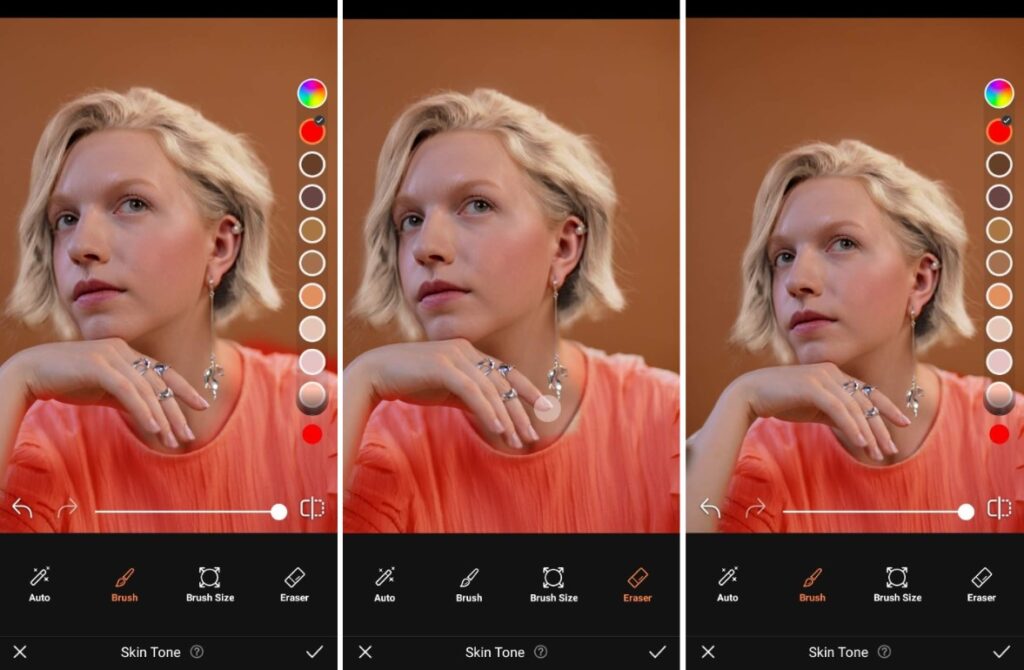 Just as your lightened locks signal your lineage, your clothes can do the same with the colors you chose to wear. The colors of the Targaryen House are red and black, so the Skin Tone tool can be used to alter your wardrobe. The resulting effect may not be saturated but there is enough impact for others to see your allegiance. As a side note, if you wanted to back House Hightower in the impending power struggle, your colors would be green.
Background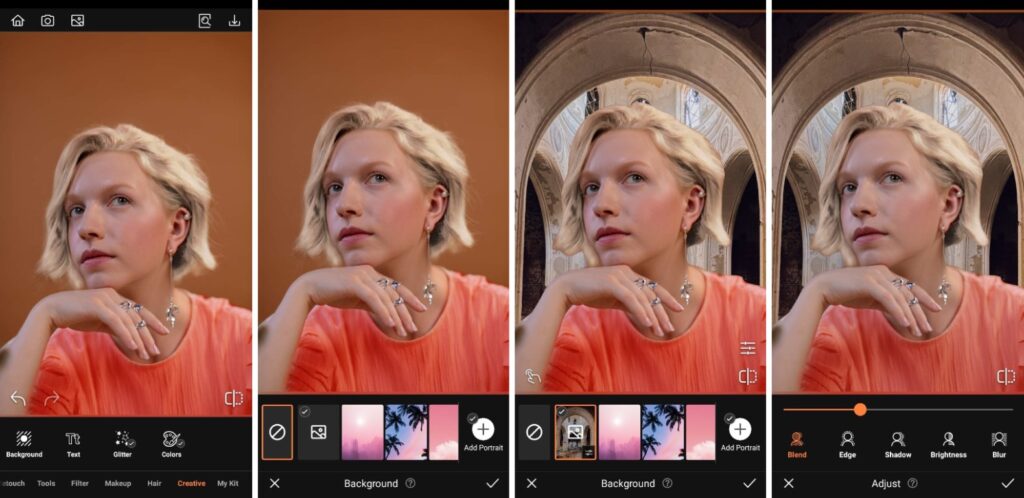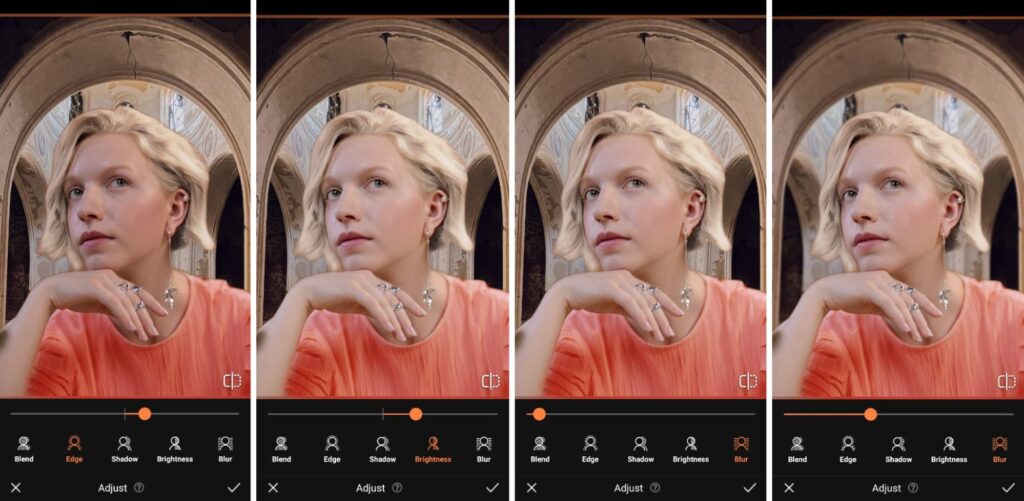 Now, this is important, where do you put yourself that even remotely resembles the court, chamber or dungeon of King's Landing? This can be left open to a bit more interpretation. Consider, which Backgrounds inspire that same energy for you personally. Is there a park that could be a perfect Gods' Wood or perhaps there is a rock face that can serve as a substitute Dargonstone? Don't be afraid to get creative with your interpretations.
Filter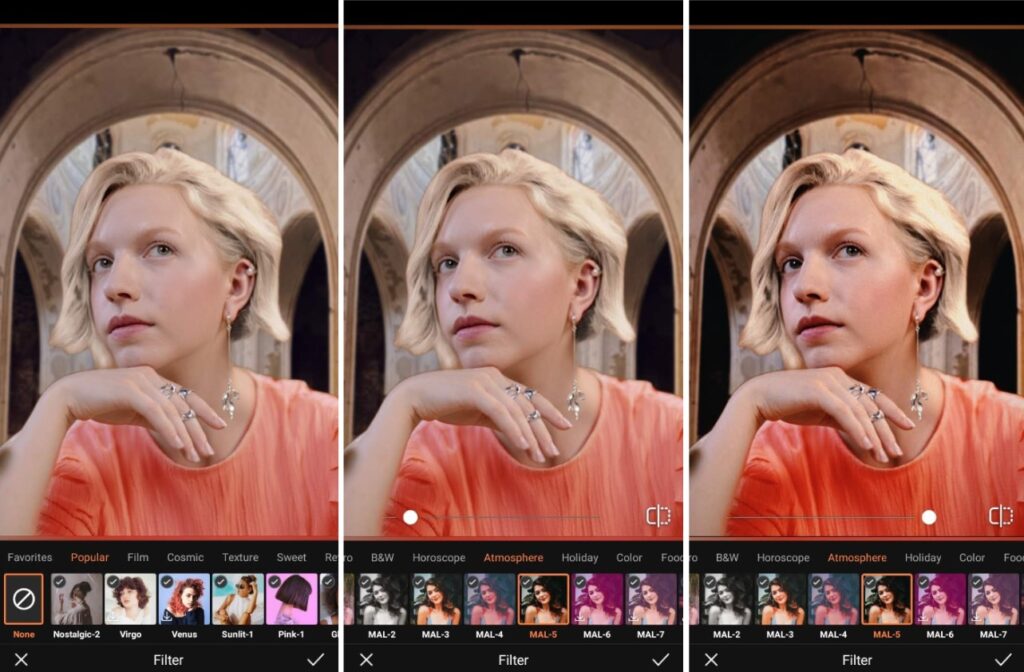 Now to get the lighting right. We know Westeros depends on daylight or candlelight to see by. So the right Filter should have heightened contrast and increased shadow to produce the right tone. Depending on the weather (determined by the clothing choices), you can then consider whether the light should be more warm or cool toned.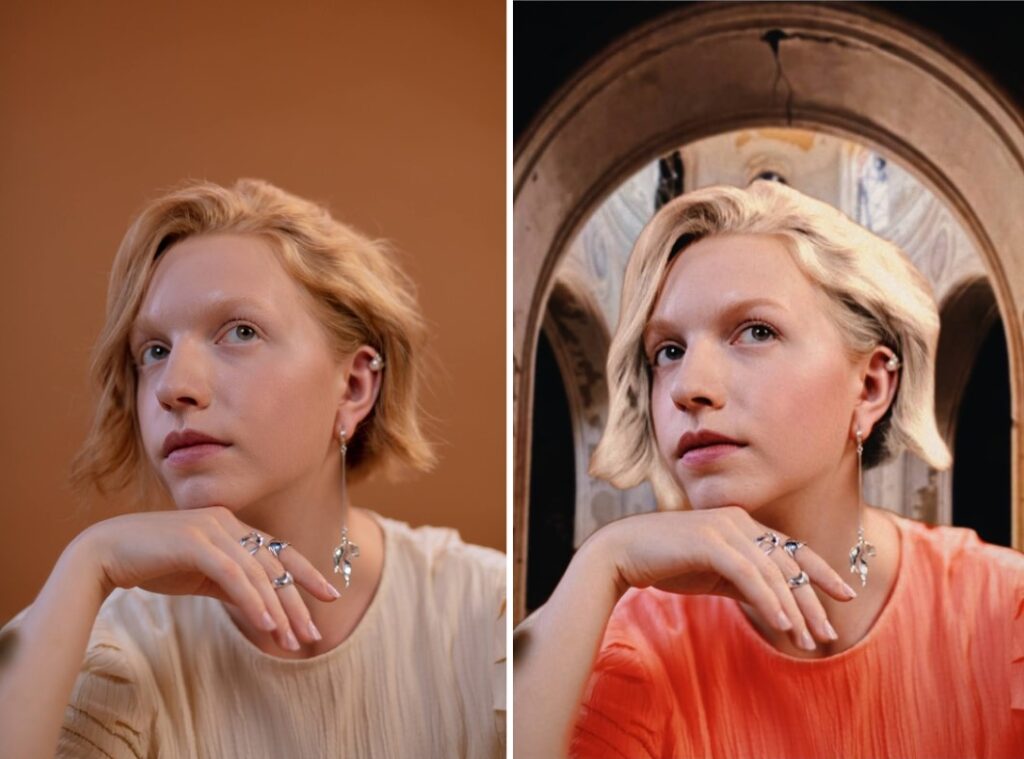 And there you have a five-count step that can get you a House of the Dragon Edit. Feel free to consider the other Noble houses and pledge your allegiance accordingly. AirBrush, the easy photo editor, makes showing your fealty a breeze. When you're ready to post, tag the photo with #AirBrushApp so we can have a look at your posts. Then follow us @AirBrushOfficial on Instagram where you'll also get our latest tips, tricks and hacks.