Taking pictures is a pretty simple action; selfies even more, however, it's the after taking the photo that gets complicated. Usually we don't just take a picture and that's it, we always take several, and the really hard part of the process is to decide which one you should post, don't you agree?
And when it comes to a selfie, what is there to do when all of them look alike?! How to make it stand out from the rest of the selfies?! Answer: a different edition, something a little more colorful. So, today I'm gonna show you the different filter options AirBrush has to offer.
Where to find them?
The first thing to do is to open your AirBrush app (dah) and go to the "Filter" section. There, you'll find several folders with lots of filters on the,. But, today we're only talking about just two of them: Element and Celestial.
Element.
The whole concept of these filters is to merge your photo with another background, instead of you doing it by yourself, this filter is ready to use, just upload your photo and apply the filter. There are 5 amazing filters: Timber, Galaxy, Mirage, Metro and Redwood, which is my favorite from this folder.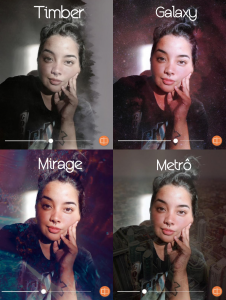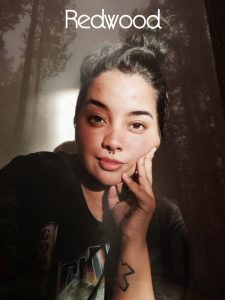 Celestial
These filters are also very different from what we are used to find in filters, the concept captures the effect of colored light on your photo. Those famous "vintage stains". Each filter has its own personality, with different colors and tones. The hard part is to decide which one to use, they all leave your photo looking really cute and creative. The 5 beautiful filters are Prism, Luna, Vesta, Cosmos and my very own favorite Hologram.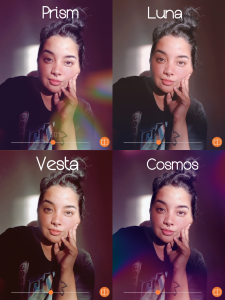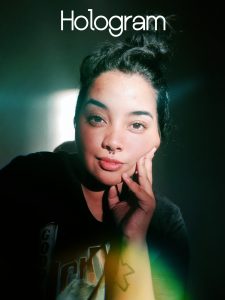 As you can see, the result is incredible! A very different photo. A great option to post! I'd like to invite you to try these filters out, and don't forget to tag us on Instagram whenever you post them! @airbrush_br. 😉
That's all for today. I hope you liked the filters.
Kisses, and until the next post. <3