Flatlays are an algorithm favorite and a wonderful way to offer a thematic photo this winter season. So to make your flat lays perfect for winter, AirBrush has got some easy and beautiful ways to perfect your winter flat lay.
Pick a Background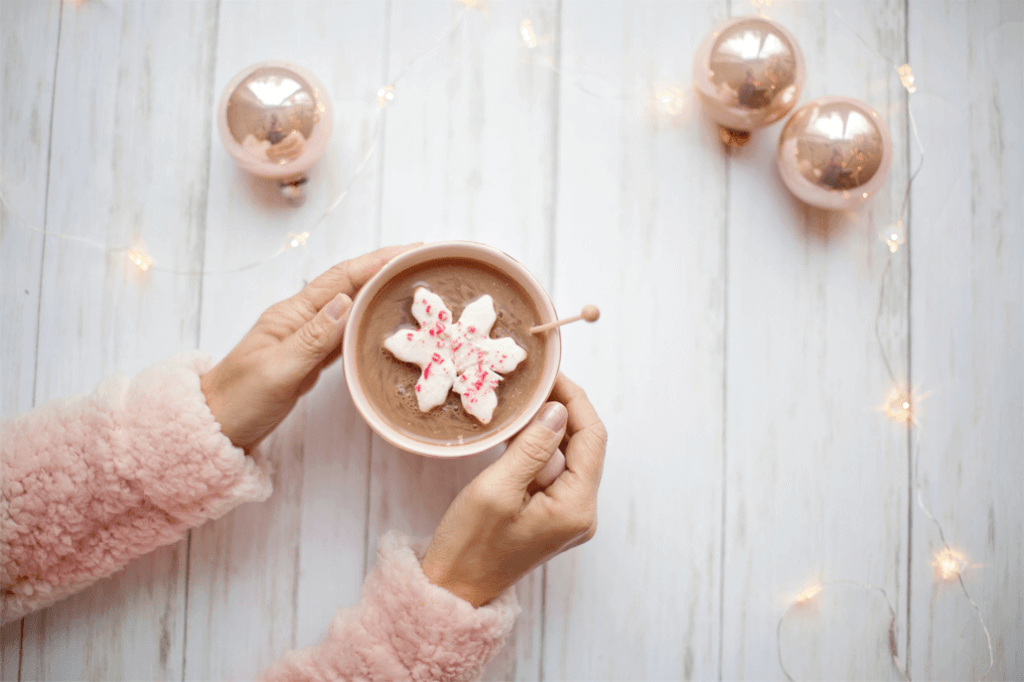 Having a winter theme doesn't mean you're limited, it just means that your choices are focused. Whether you go for snow, pinecones and needles or Christmas decorations, the surface you shoot on will set the mood of the shoot and determine the tone of the photo. A decision needs to be made in what direction you want to go when making this selection.
Choose and Lay Your Props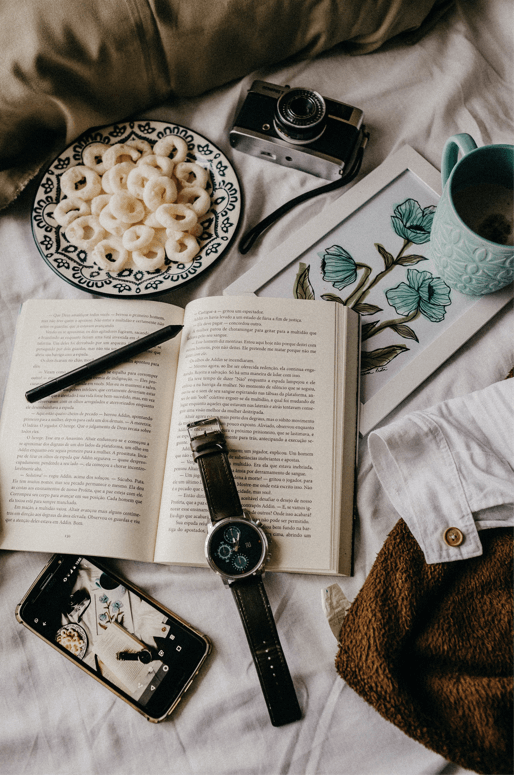 We think this is going to be the most fun part of your winter flat lay. You get to pick up all the cutest or bougiest or homemade items that really relay what winter means to you. Are you a glitter monster, a natural bae or a sentimental sis. They're all good but after selecting the eye candy, take your time and lay the flat lay. Play around with composition and don't overthink it. The only rule is to ensure that your shot doesn't appear cluttered by not crowding items.
Set 'em up and Shoot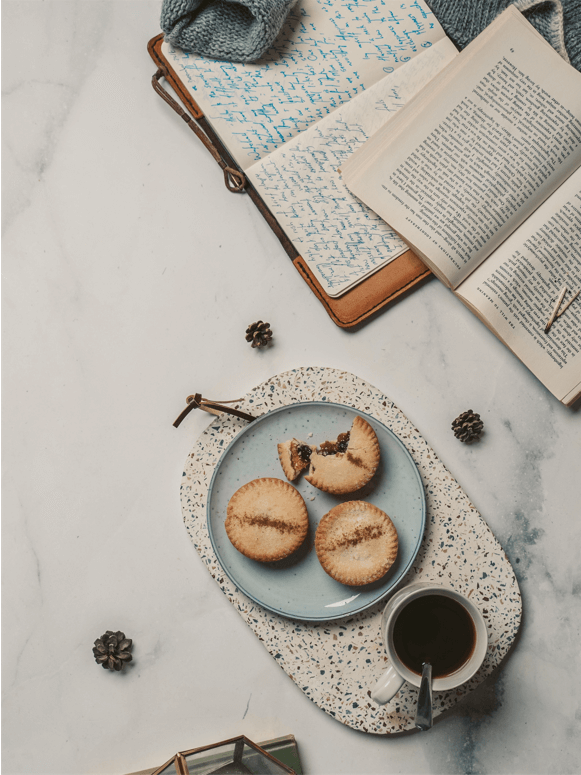 Our fail proof tip is to shoot in natural light if at all possible. If the light is casting harsh shadows consider having a sheer curtain or other fabric to diffuse the light. Then set up your overhead shot directly overhead or at a wider angle to allow for different perspectives.
Give it the AirBrush Edit
Once your winter flay lay shots are in hand, it's time to maximize on all that prep with an AirBrush edit. After all, the easy photo editor is the fastest way to get a good photo looking great.
Perk it up with Prism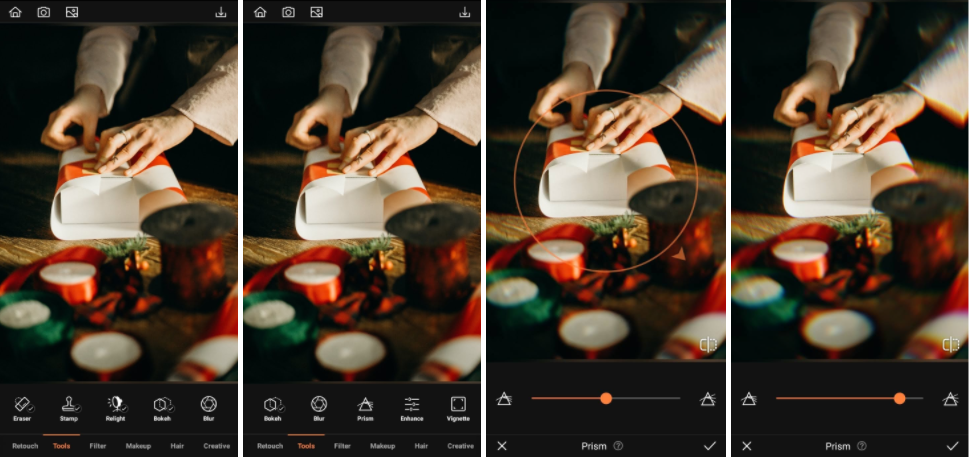 Add the professional edited touch with AirBrush's Prism Tool, made to elevate the mood of your winter flat lay with a rainbow lighting effect.
Go to your Tools library
Select the Prism feature, readjust and drag the focus where best your photo
Use the center toggle to adjust the strength of the Prism effect
Tap on the checkmark to save your edit
Have a Filter Finish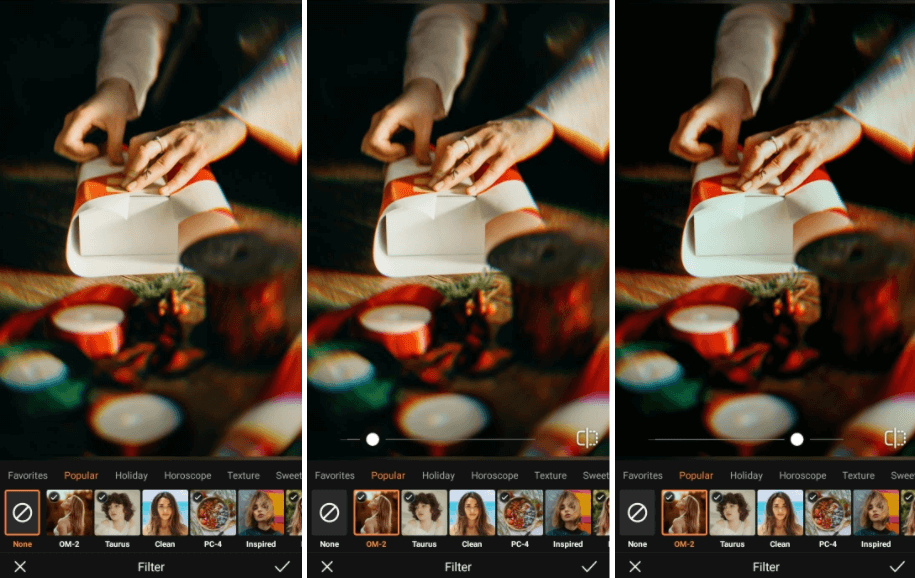 After choosing the enhancement tools that are going to work best for your winter flat lay, look for a filter that will add the finishing touch to your pic.
Go to the Filters Menu
Select a filter that best exudes the mood you're going for with the photo. We used OM-2 here but we have a few cheeky Christmas themed filters about to drop soon.
Use the center toggle to adjust the strength of the filter effect.
Tap on the checkmark to save your edit
One of the reasons we love flat lays is their simplicity and methodical nature. Once you've arranged all your favorite things, it's a simple click and shoot process. And AirBrush, the easy photo editor, will be there to help you perfect that winter flat lay this year. Once you do have your edits ready, tag them with #AirBrushApp so we can find them. Then check us out on @AirBrushOfficial for the latest tips, tricks and hacks this winter.