With the Winter season fully in swing now, it's time to help you discover which filter is a true reflection of winter for you. Think you're not a winter fan? Take the quiz below and we'll prove you wrong. AirBrush, the easy photo editor, has Filters for everyone and you're no exception. Take the quiz and find yours!
The Results
Ice Queen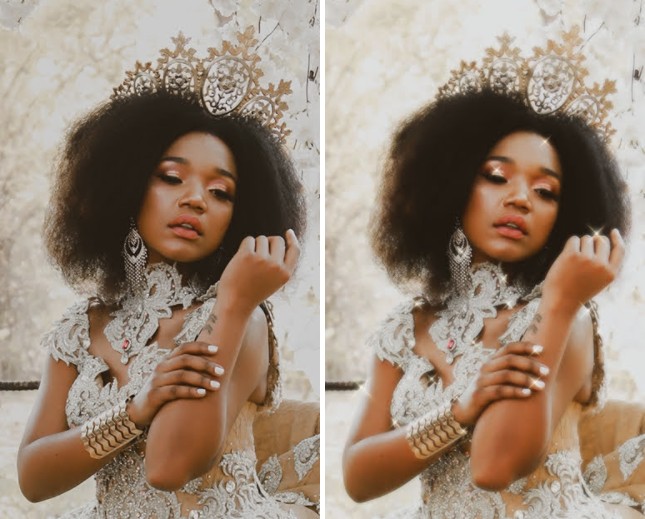 We don't mean that in a bad way. It's the kind of Ice Queen winter essence that we love to cheer for. Someone who knows what they're about, knows what they like and what they don't. The Ice Queen has an eye for glam and sparkle aesthetics and the Diamond Filter can add that glitz in just one tap. Layer Diamond over your curated photos for that icy sparkle, like this D-1 filter, found under the Atmosphere Tab, on the photo below.
Early Nighter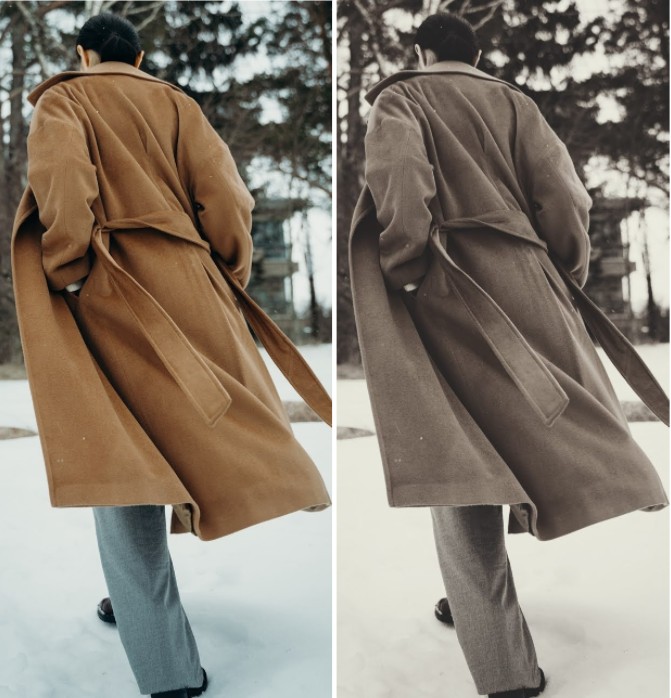 You love the longer nights in winter. It's more time for the night owl in you. Most places are quiet, it's dark and people are cocooned away in their own lives and you love the time to yourself. Your winter essence filter is Rustic which layers black and white over your pics for a high contrast and moody result. This replicates the quiet you so love in winter.
Snow Bunny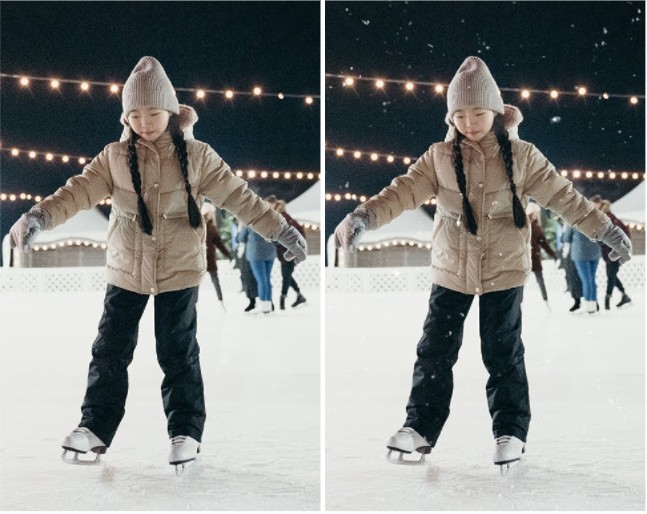 Talk about winter essence! You love this time of year and in your opinion, it'd be nothing without all that fluffy white snow. Maybe we can add some snow to your pics as well? Try one of the Dust Filters located under the Atmosphere category to add some white vintage grain and some of that magical white swirl to your pics.
Cozy Captain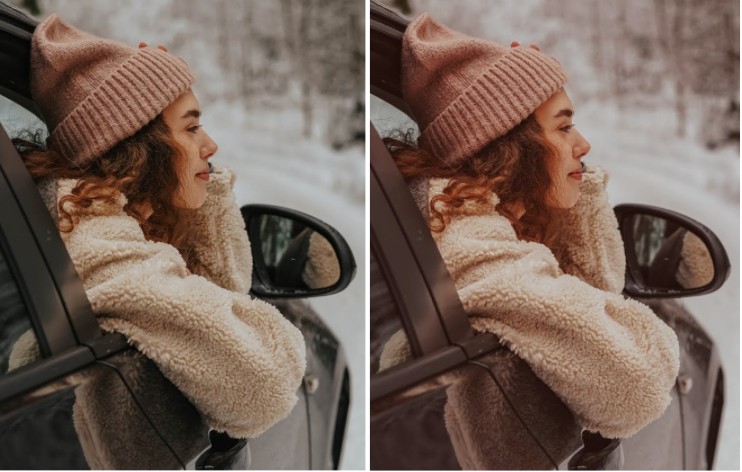 The thing you love about the winter season is how C-O-Z-Y you get to be, no judgement. We get it, woolly socks, huge knits, hot cocoa with the marshmallows and your hoodie collection is your pride and joy this time of year. Your winter essence filter is Equinox, which helps bring a touch of warmth to your winter pics. Things don't have to look glacial to show your appreciation for the end of year weather.
Now you can rock your winter essence filter with confidence. If you think we got it wrong, take the quiz again because we're feeling confident. Then head to our Filters menu to try the one that best reflects your winter essence. Once you've got your winter pics edited, use the tag #AirBrushApp so we can find them. Then follow us @AirBrushApp for even more tips, tricks and hacks for this holiday season.