Guess what? It's Couple's Day! A slightly less high-profile than a certain love-filled holiday in February that shall not be named, today's another day in the year that's designated to celebrate the love between you and your better half. Flying under the radar as it does though, it's quite understandable if you may not have picked out a gift to commemorate the occasion. But don't worry, we've got you – with this tutorial on how to edit the best couples photo, using AirBrush, the easy photo editor.
All Smiles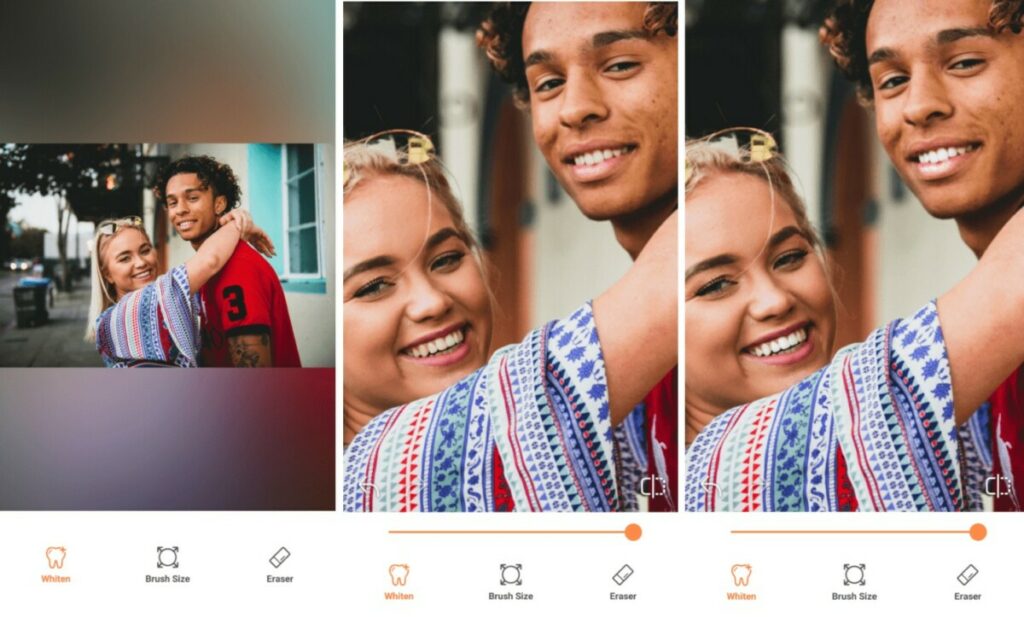 Is it just us, or does your face automatically light up whenever you catch sight of your SO? We're talking about big, bright eyes and the widest of smiles. Smiles so wide, in fact, that our teeth are on full display. While we believe Couple's Day is about celebrating the authenticity of our love, this rule need not apply to our teeth. So let's spruce them up so they're nice and white for this edit!
Light of Your Life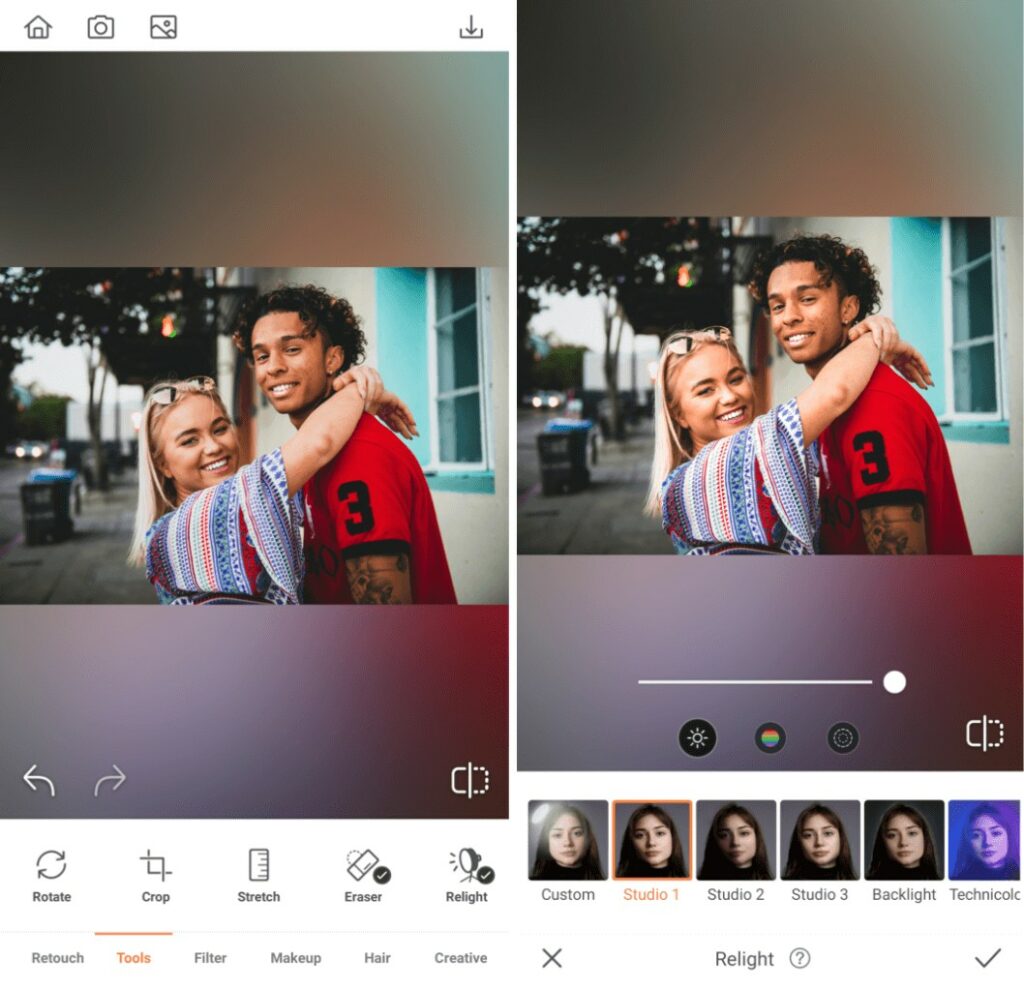 You're the light of each other's lives and we take this bond seriously. So seriously in fact, that we're taking it literally by using the Relight tool to shine the spotlight on both your faces for good measure.
In Your Own Little World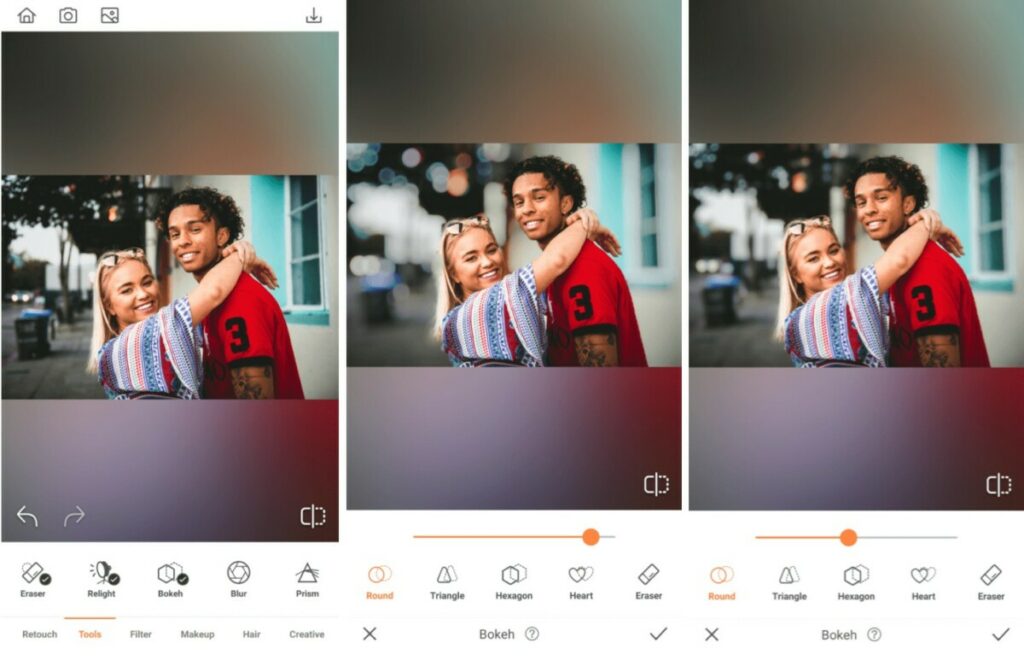 Don't you just love it when it's just you and your boo in your own little world? We sure do! Those moments when you're so consumed with each other, there's no room for anything, or anyone else to penetrate your little love bubble? They're the best! That's why on this Couple's Day, we're using Bokeh to block out all the noise around you and focus on just the two of you!
Say it with Smooches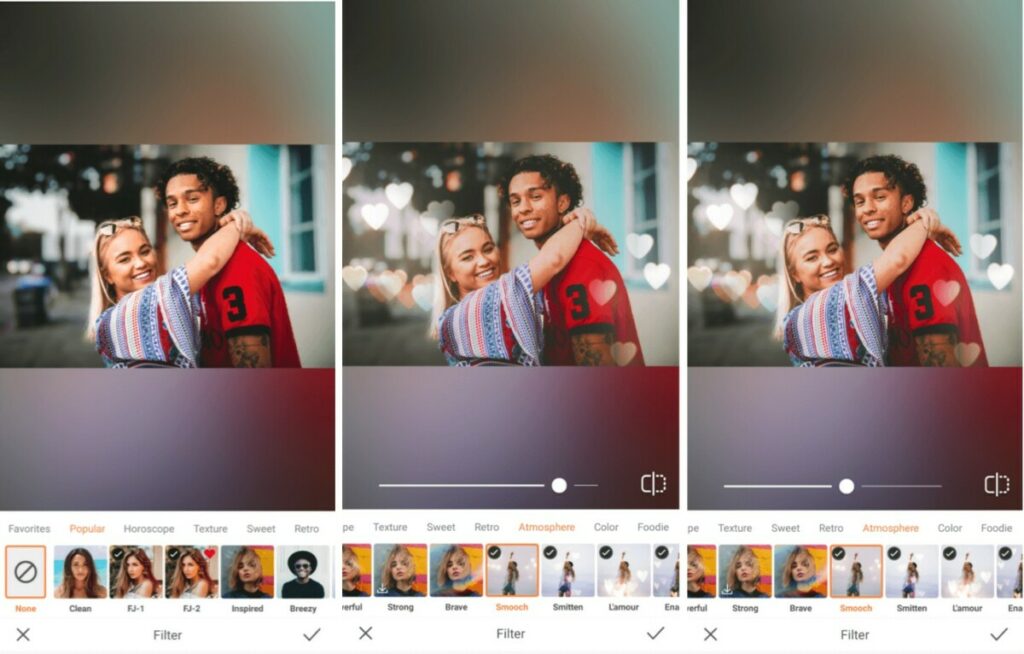 On today of all days, love is definitely all around. And what better way to represent this undeniable fact, than with a shower of hearts surrounding you and your partner? Go ahead and dive into our adorable selection of heart-filled filters and explore the options that exist within.  
Love is indeed lovely! And it's our pleasure to help you celebrate your love on Couple's Day with a beautiful photo edit courtesy AirBrush, the easy photo editor. Once you've shared your masterpiece with your partner, be sure to share it with the rest of us using #AirBrushApp. You can also follow us on Instagram at @AirBrushOfficial for more tips, tricks, and hacks to keep you on top of the editing game.