It's that time of the year where we're all getting together with friends and family. Sharing our favorite foods and places, creating memories to last til next November. But when you're out and about, it's rare to have the perfect shot set up for you. There are other holidaymakers aplenty, enjoying the sites. And no one wants to be that person asking people to step out of your pic. 
So of course, AirBrush, the easy photo editor, has a couple tools that allow you to remove these photo bombers, for a clean, family photo this holiday. 
Step1: Eraser
Get the heavy lifting out of the way with Eraser. This powerful tool was made to remove any object you choose and cover it with pixels pulled from nearby. So the start of a seamless blend begins.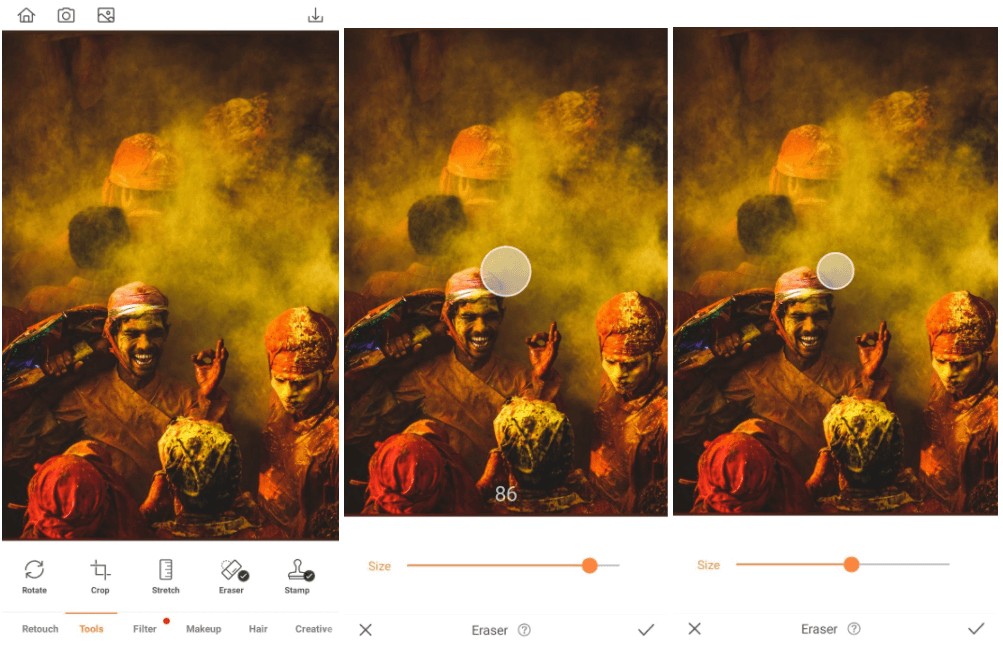 Head to Tools on the AirBrush main menu and select Eraser. Adjust the size of the brush for precision and get to swiping. Zoom in to catch those finer details and don't be shy about a double pass to make sure you get the right coverage from those nearby pixels we mentioned earlier.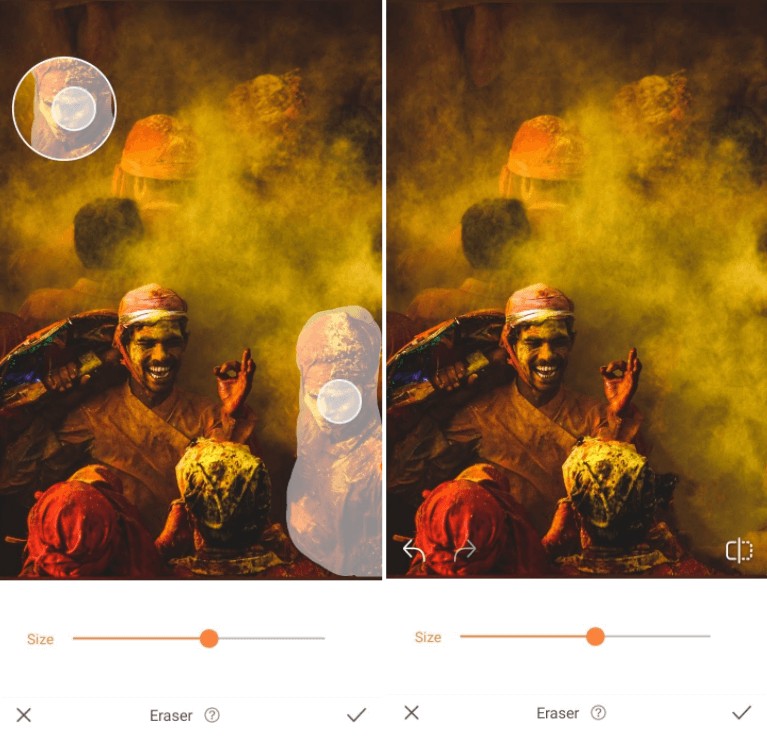 Step 2: Blur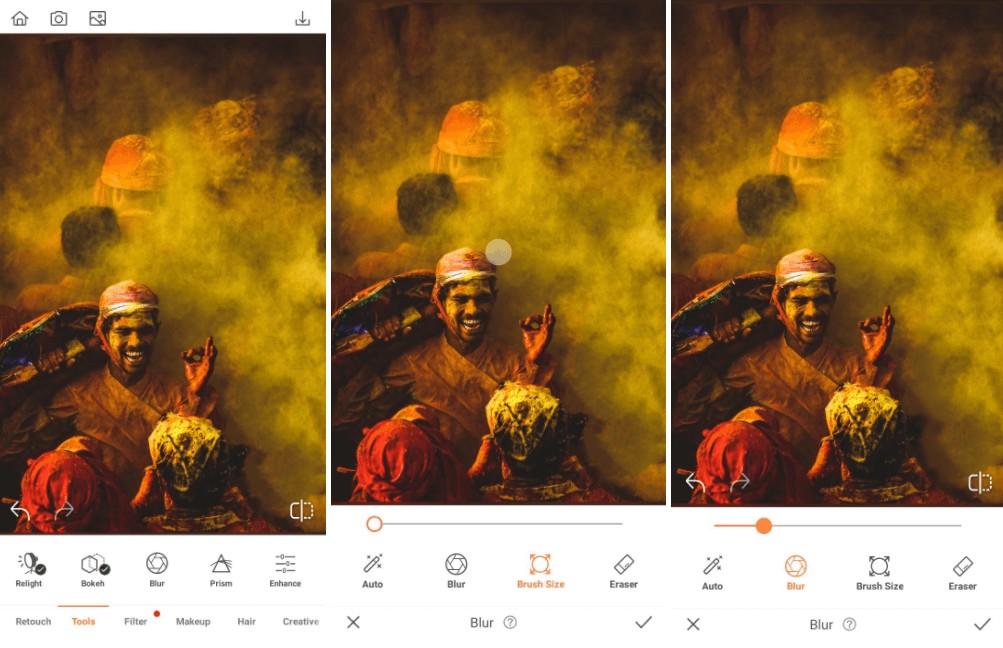 The second and last step. Can you believe we're here already? Blur is here to finesse the removal of that photobomber. In case the Eraser leaves behind a conspicuous line that screams "bad edit!" Blur is here for the cleanup. On the same Tools menu, scroll a little more to choose the Blur Tool. Then select the brush size that offers the most accuracy. Swipe over the area you wanted blended and compare to the original to see how it compares. You can swipe again and again but if you do too much, there's a handy eraser feature.
Finish off with a Filter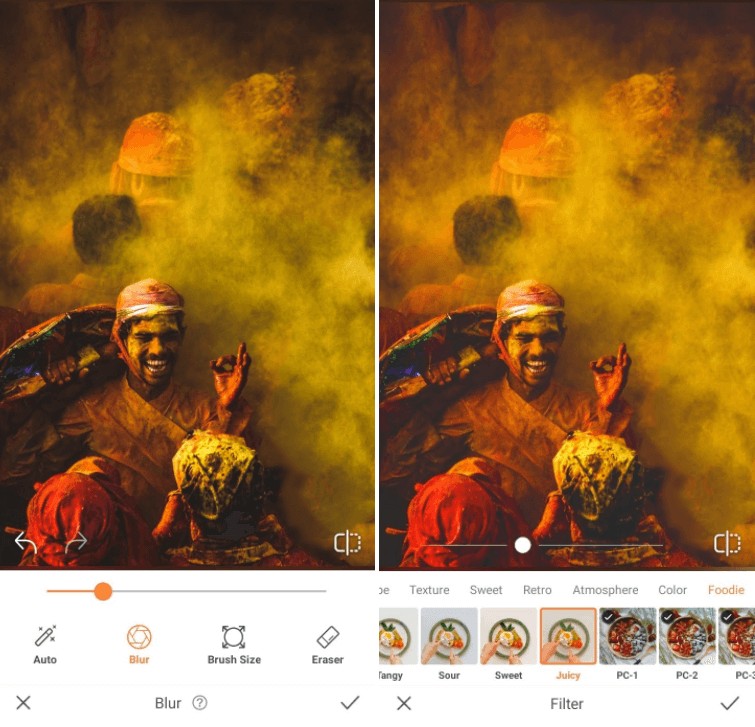 And this step is totally optional. You can throw a Filter over your pic after you remove the photobomber to keep the blend harmonious. Here we've used Juicy for a sweet pop.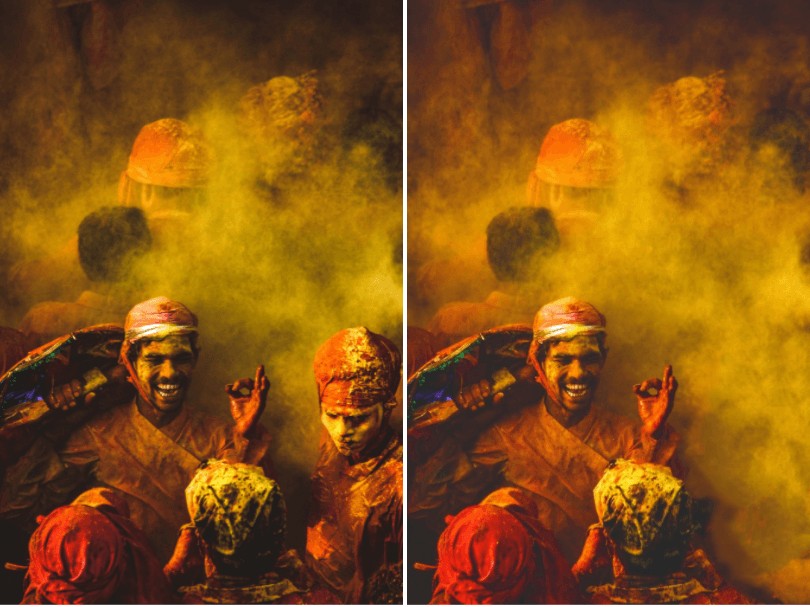 Just like that, you've disappeared that pesky photobomber. No muss, no fuss and the memories remain. So matter what holiday you're celebrating this year, AirBrush will make sure all your photos can be shared this year. You can follow us @AirBrushOfficial for more useful editing tips, tricks and hacks. And whether you share right away or in the new year, tag your pics with #AirBrushApp so we can see them.