Selfies have become a part of our everyday life. Either you take a selfie or see someone taking one. Selfies are basically self-portrait photography. They are quick and easy to make and don't require anything more than your phone. Whether you use them for a quick picture or to show off the beautiful scenery around you, selfies are all over our social media!
However, some people have better selfies than others. Even though they aren't complicated to take, amazing selfies still require a bit of practice.
That's why we have compiled the best tips to create the perfect selfie.
Pose like a model
Unfortunately, there is no one way to have the perfect pose. This one is different for everyone and no two people will have exactly the same pose. There is no secret on how to find your 'right' pose either, you have to practice! In the end, you'll know which poses and angles works for you. Below a few tips on how to start to find your perfect pose.
Don't stare at the camera: go for your best profile and turn your head a little bit. Try to look either to the side or up rather than straight through the lens.
Chin up: by extending your neck, you'll avoid a double chin and create a sharper jawline.
Relax your expression: forced smiles never feel right in a selfie, relax your mouth, and keep it slightly open with a cheeky smirk.
Choose the right angle: don't hold your phone from above, you can either bring it closer to your face, or you can have it on the side to match your 'right' angle.
Have fun: get confident with yourself and be playful with your poses in front of the camera.
Be casual: use a selfie for incredible places but also in a casual routine. Grab your sunglasses, a latte, and you're ready to shoot.
Choose the right background
Backgrounds need to be taken into consideration while shooting your selfie as they set the mood of the picture. In your bedroom for a cozy feeling, in your kitchen for a tasty picture, or even in your bathroom fora little self-care time. And once you've run out of rooms, you can use the Background feature of the AirBrush app to innovate. You can choose from the set options within the app or use your own pictures with the Library option. With new backgrounds, transport yourself out of your bedroom for a unique shot.
Use the right lighting
Ideally, natural lighting is preferred in photography, but an artificial one can definitely create interesting selfies. Play with colored neon lights or with light and shadows. Let your creativity run freely!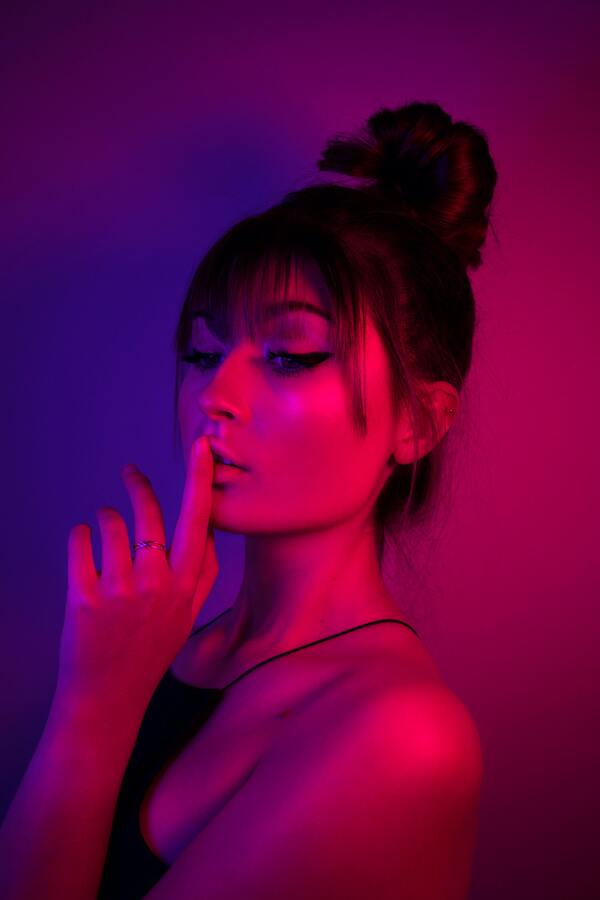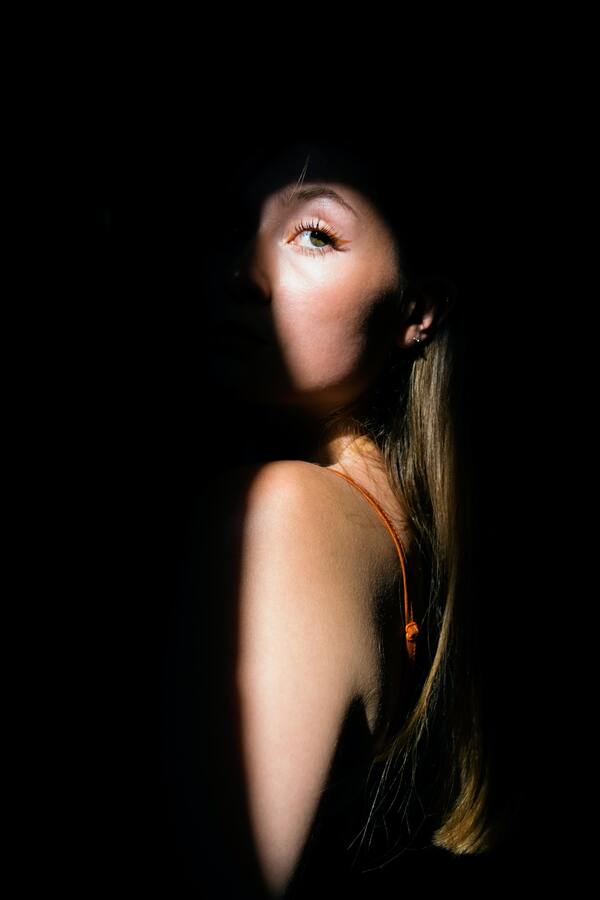 Play with accessories
Whether they are on yourself, such as a beautiful necklace, trendy sunglasses, or in your background with some balloons or fairy lights, an interesting way to take selfies is to play with accessories. Pair them with amazing make-up or hairstyle and you'll have the most fashionable selfie!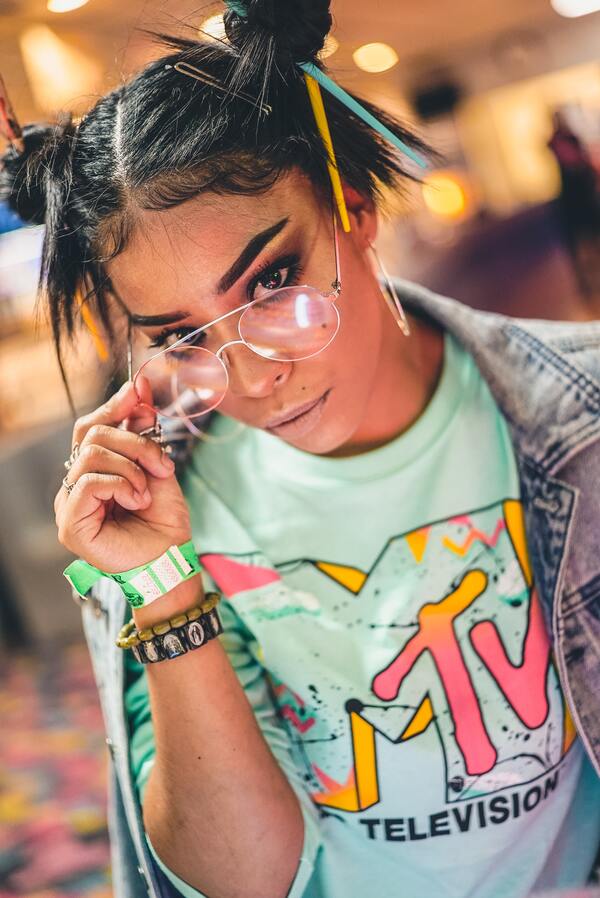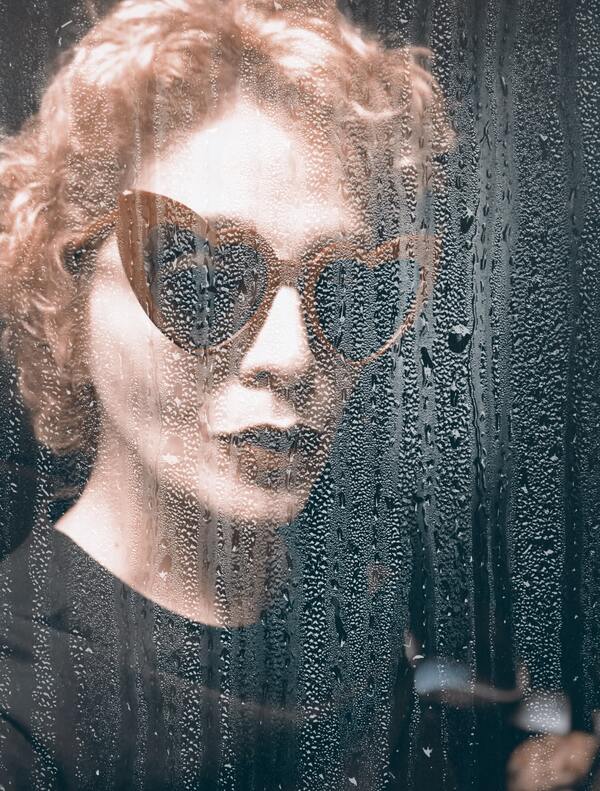 The quick edit: Change the hair color in every picture with the Hair Dye feature and create unique selfies each time!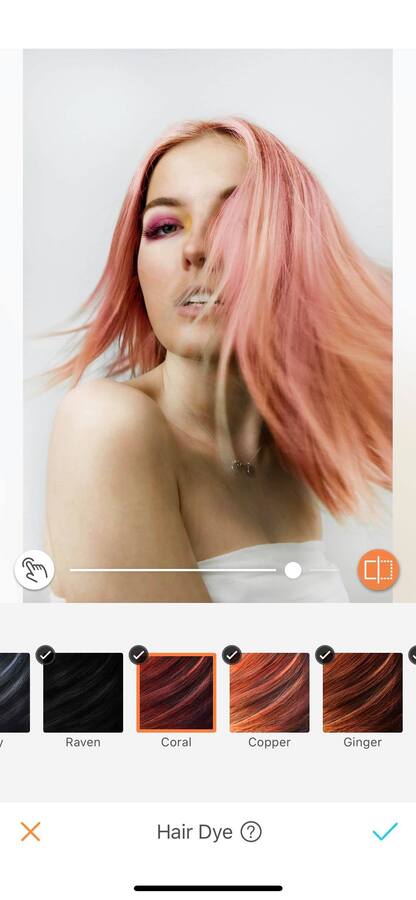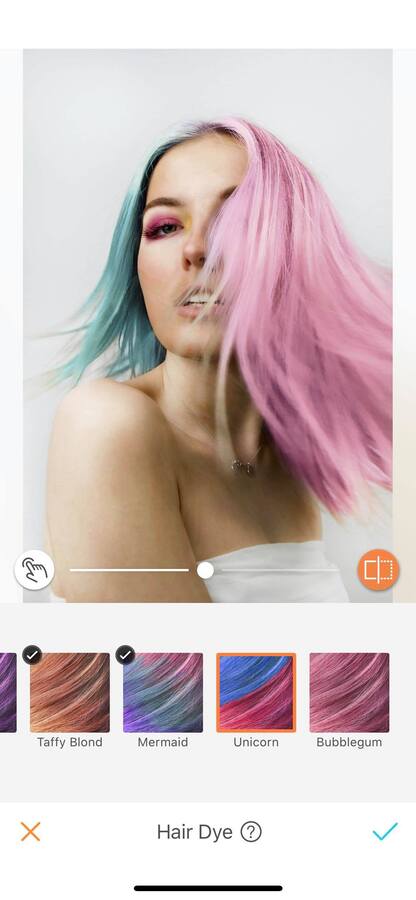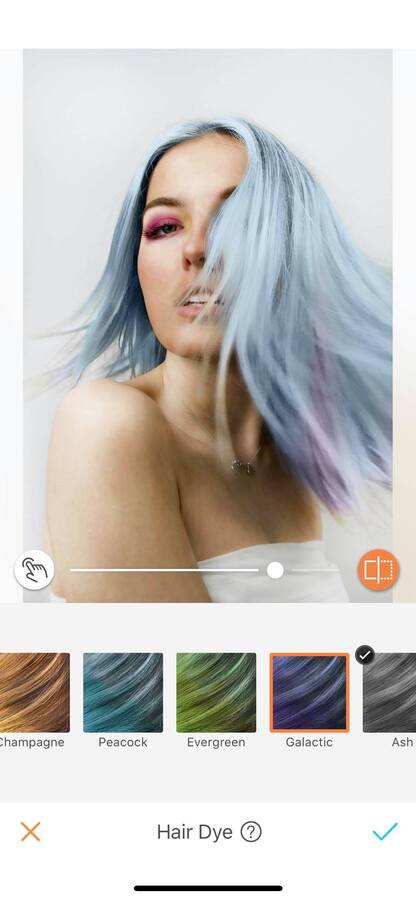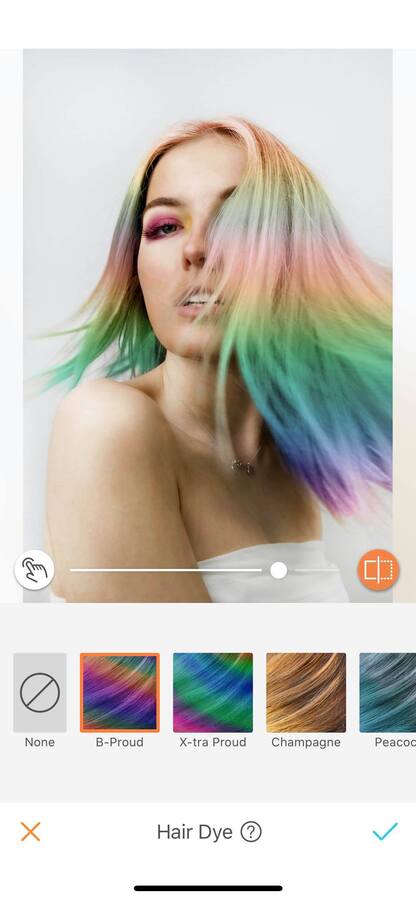 Make a selfie in a selfie
What about multiple selfies? Make a selfie in a selfie. To do this simply use two phones or a phone and a camera. Open the front-facing camera of your phone and take your picture with the other phone or DSLR. Once you've taken the shot, use Bokeh to blur the background. Easy isn't it?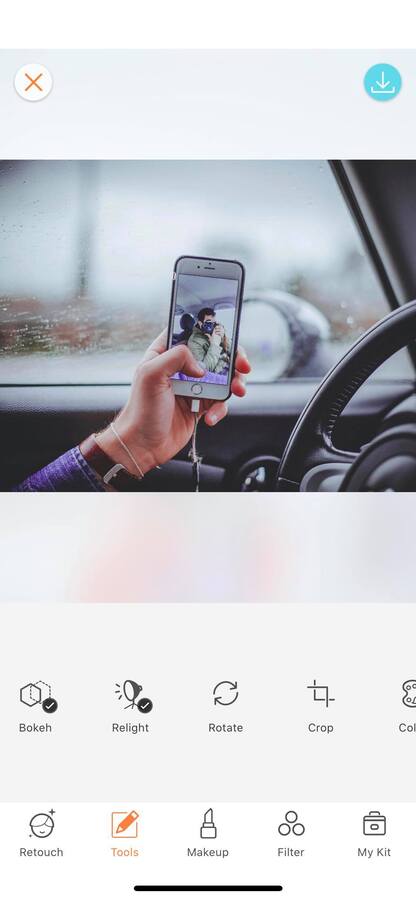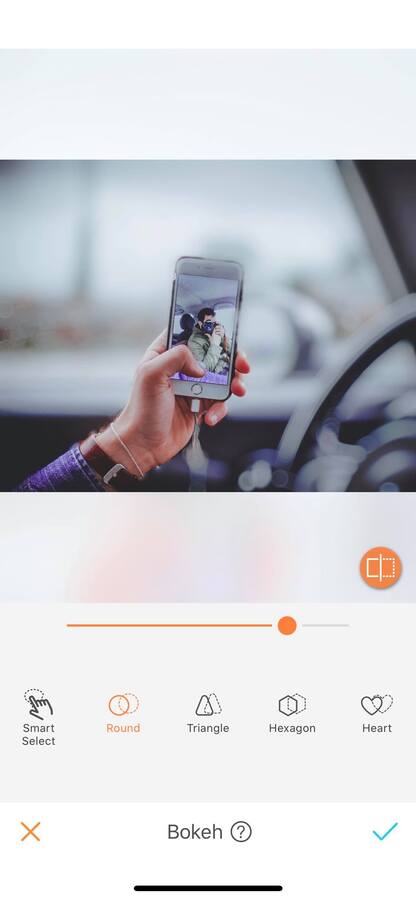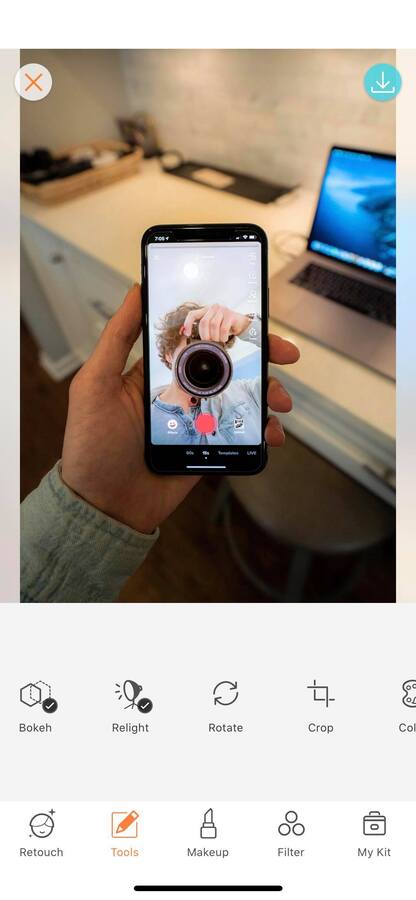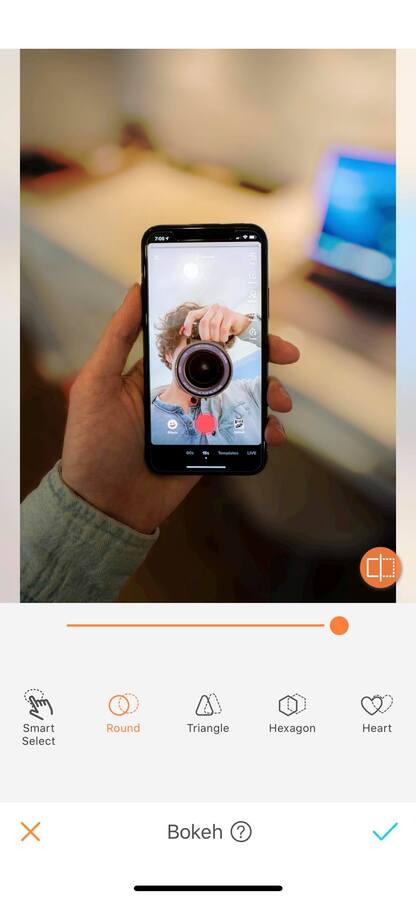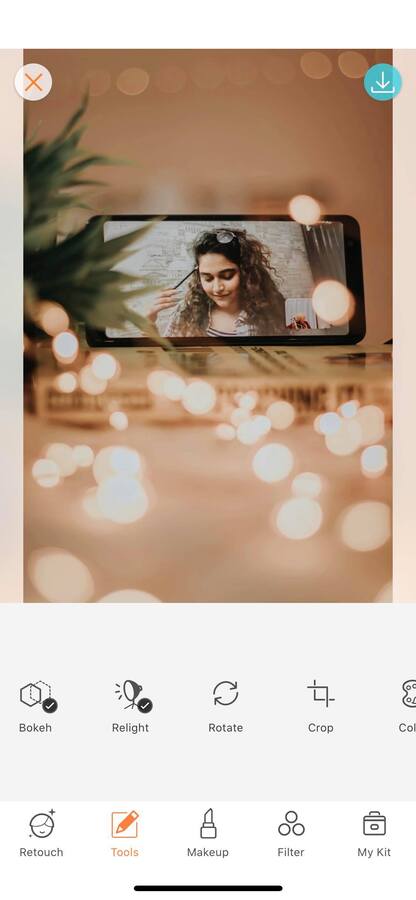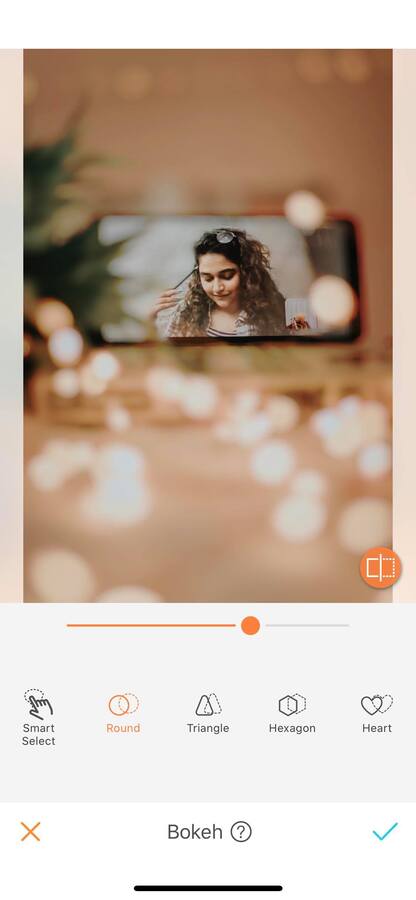 Mirror selfies
Whether it is with a full-length mirror or a small one, mirrors always make selfies interesting! Often used by influencers to show their outfits for the day, they have now conquered the entire social network population. If you are looking to make the perfect mirror selfie check out our latest article: 'Selfies using mirrors'.
Free your hands
When you are at home, taking a selfie doesn't mean having to hold the camera in your hands. Set up a tripod and explore your new-found freedom! By using a tripod, you have now access your full body to create a self-portrait. You don't have to focus only on your face but can also incorporate your whole body in the frame. Now that you have access to both of your hands, use them to be more creative with your poses!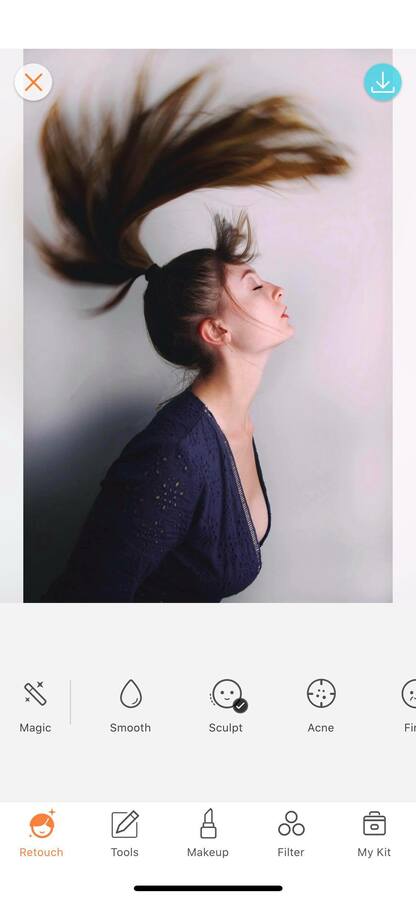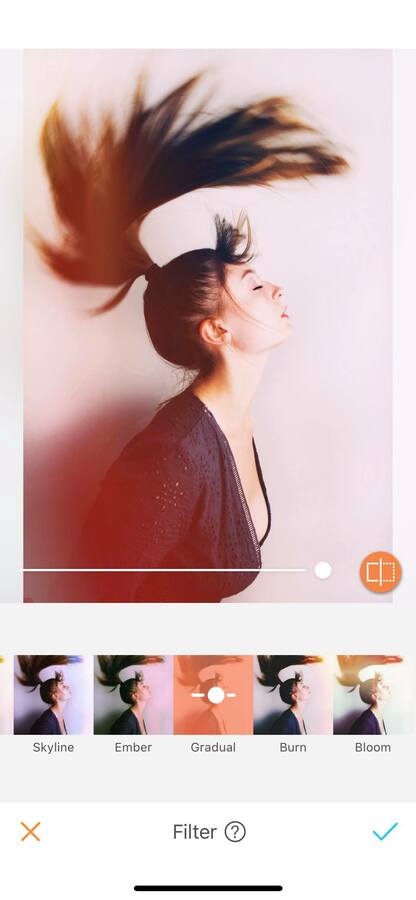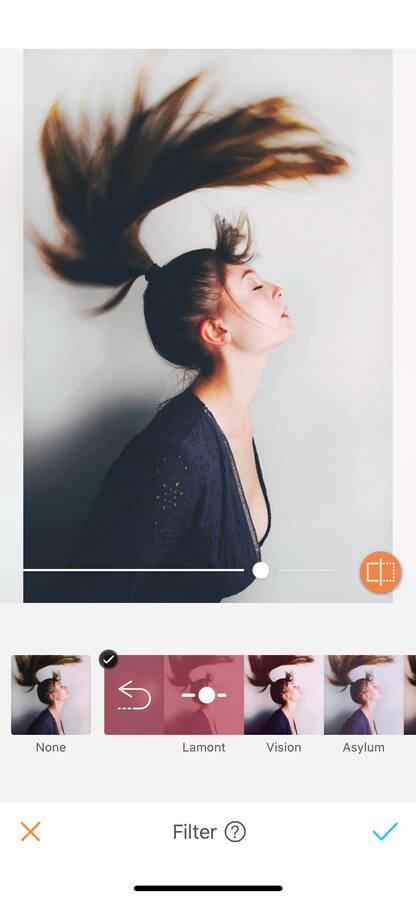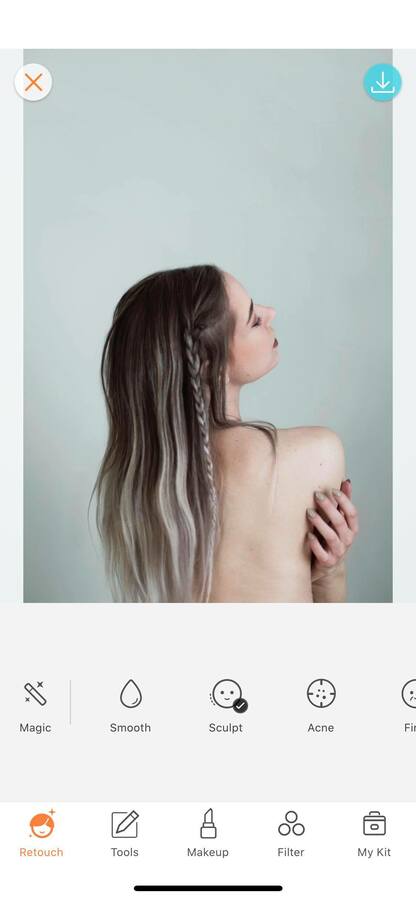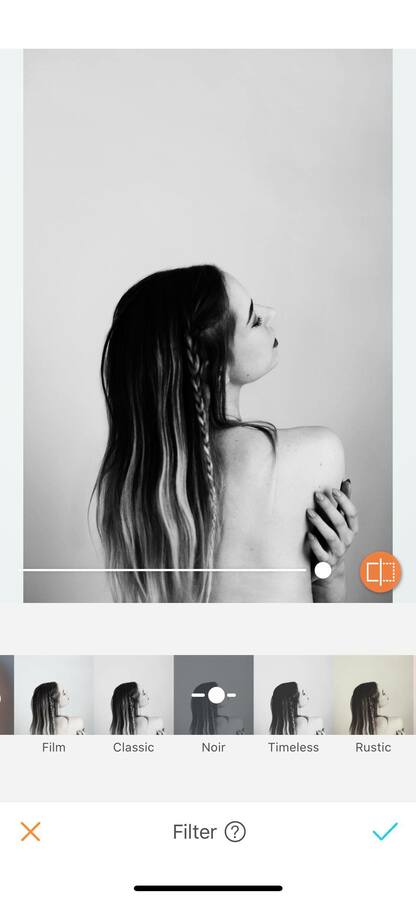 The quick edit: Use the Filter tool to enhance your picture. The AirBrush app gives you access to numerous filters to choose from, simply jump from filter to filter until you find the right one. Or go for a classic B&W filter. By using monochrome filters, you will improve the quality of your portrait as they emphasize facial features and expressions.
Take a selfie with your pet
What is better than a selfie with your fur baby? The pets we have in our lives are much more than just 'animals', they are a true member of the family. Why not celebrate them with a selfie? To shoot the perfect picture, put yourself at the same level as your pet, this will help you to harmonize the composition. And if you can't stop taking pictures of them, we have a complete guide to pet photography.
Now that you have all the tips, it's your turn to create stylish selfies at home! We can't wait to see all your new looks on your Instagram feed. Make sure to tag us with the hashtag #AirBrushApp, and get a chance to be featured on our official account @AirBrushOfficial