In today's tutorial we are going to learn how to use the Hair Dye feature of the AirBrush app. This effect allows you to transform your hair in every picture with access to 10 different colors and styles. The Hair Dye feature has an auto-mode to color all your hair automatically, or you can use the precision mode to create your own unique style.
With the AirBrush app in your pocket every day, you can keep the hairdresser away!
Colors & Auto mode
Once you've uploaded your picture into the AirBrush app, open the Hair Dye feature. You can then choose among 10 colors that will apply automatically. You also have the option to modify the intensity of the color by simply dragging the dot along the slider. Drag right for a higher intensity, or left to soften the color.
The ten colors you can choose from are:
Champagne:
iridescent golden blond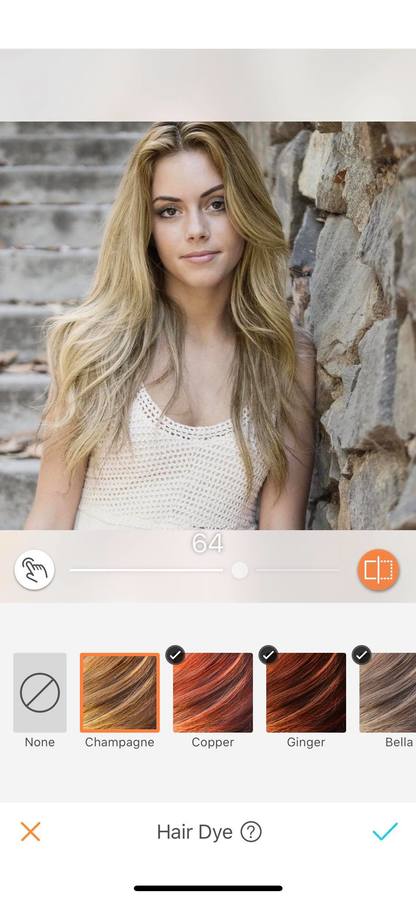 Ginger:
intense strawberry blond with a ginger finish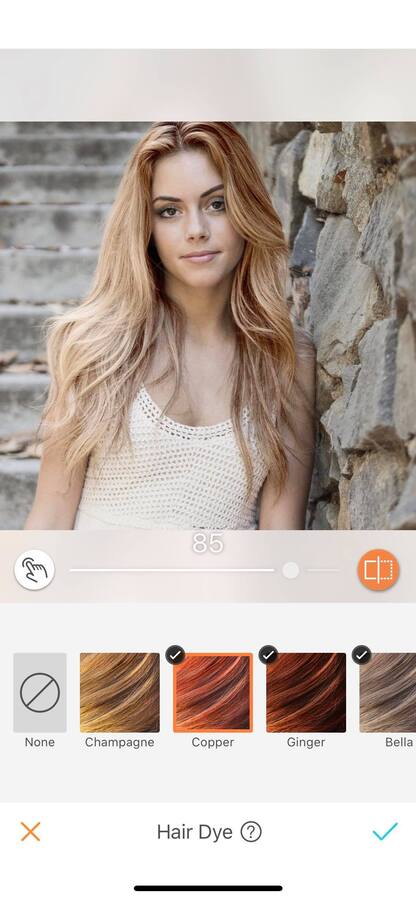 Bella:
iridescent copper beige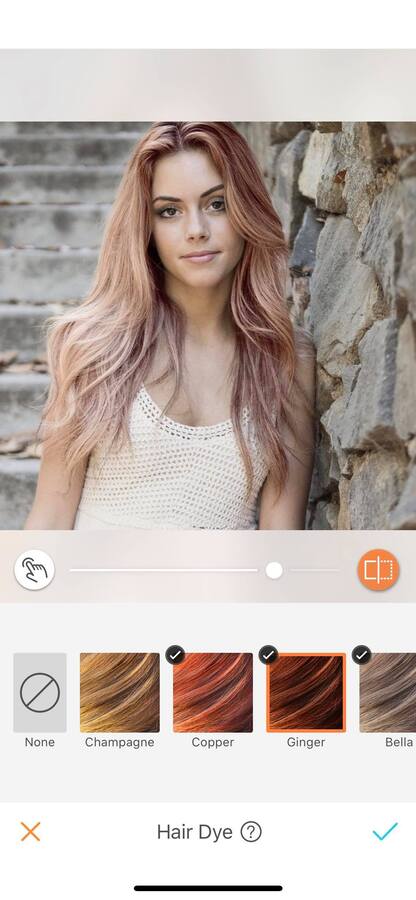 Mauve:
rose gold color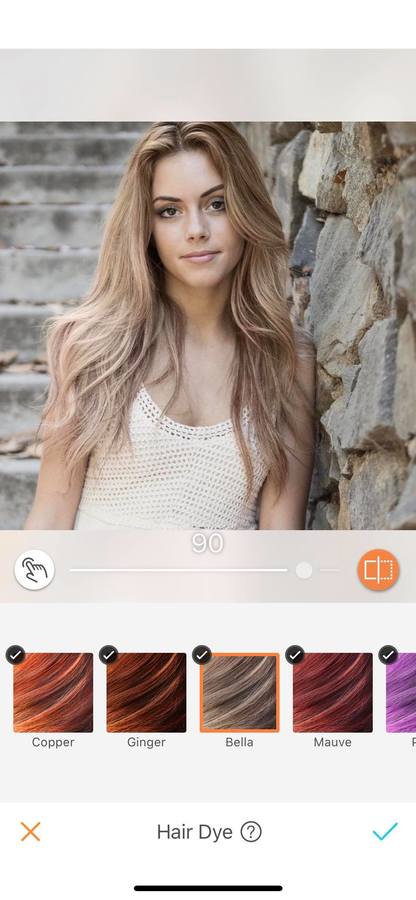 Pony:
purple length and tips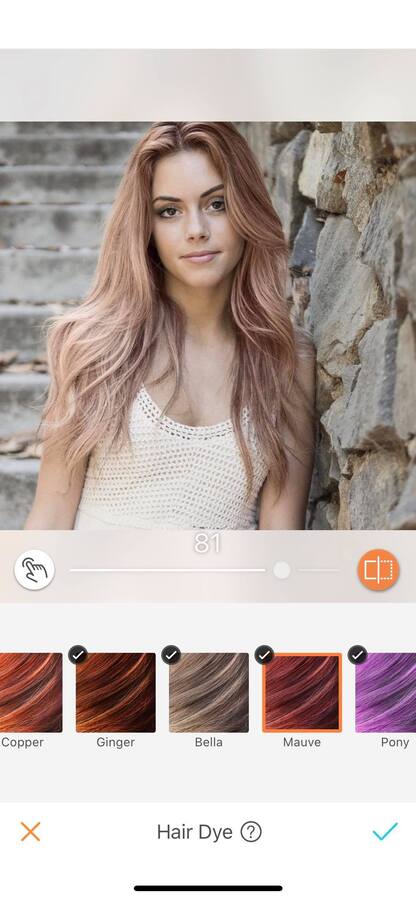 Taffy Blond:
strawberry blonde with an intense pink tinted finish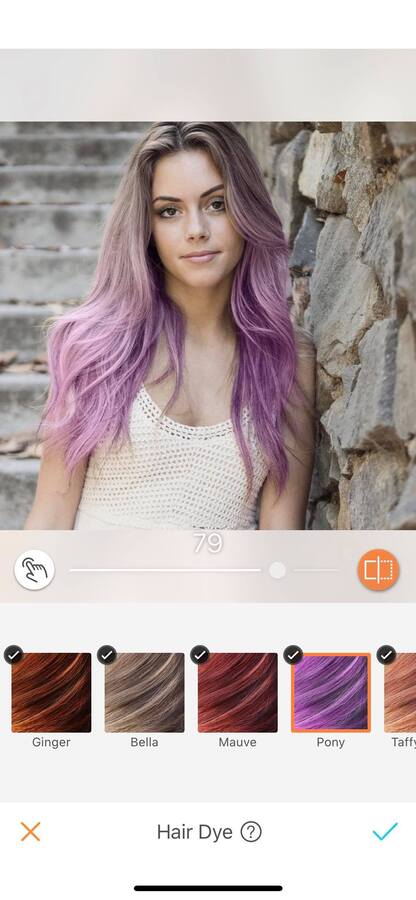 Mermaid:
tie dye hairstyle with a pink top half of the head and some light blue length and tips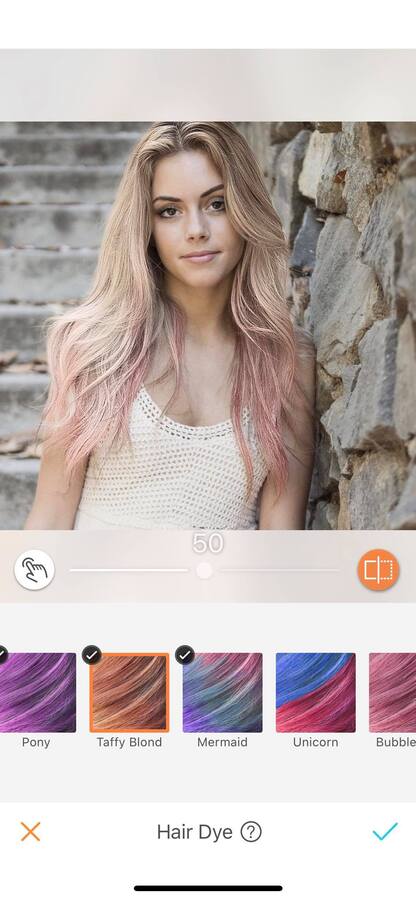 Unicorn:
two color styles with one side aqua blue and the other pink.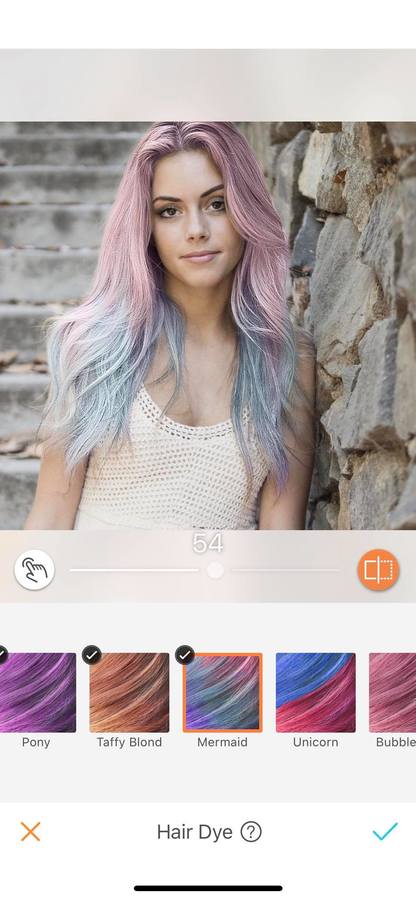 Bubblegum:
light pink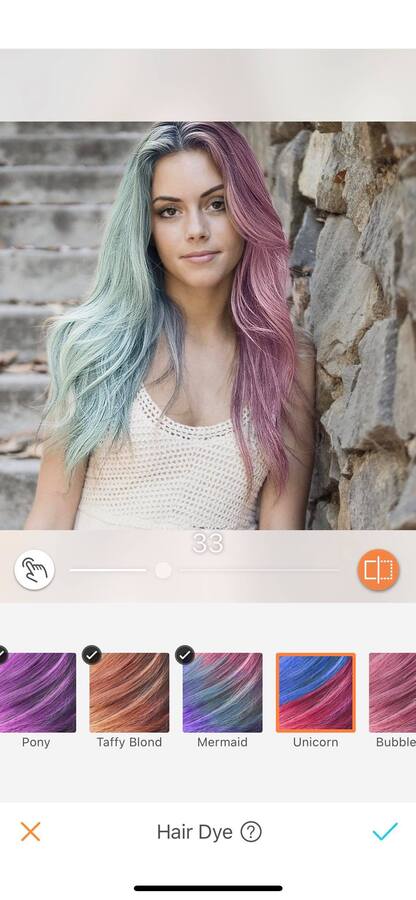 More accuracy
Once you have picked your color, select the fine-tune feature; this is represented by a hand on the left side of your screen. This will give you access to the dye brush, size and eraser options.
Dye Brush: select this tool and move your fingers on the areas you want to apply the color.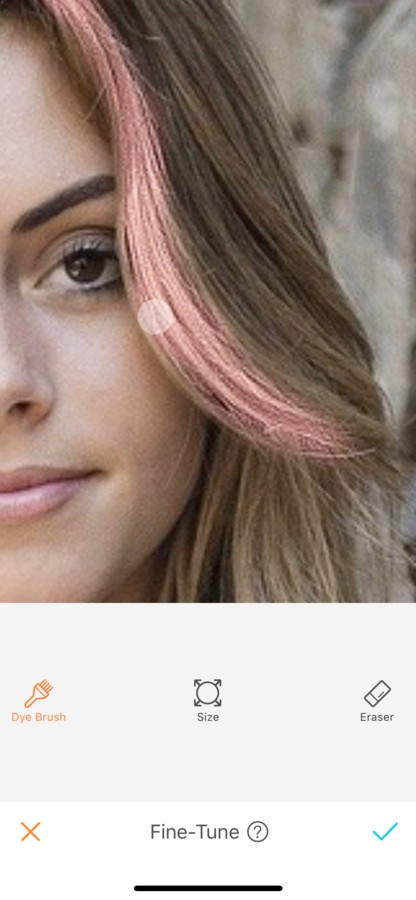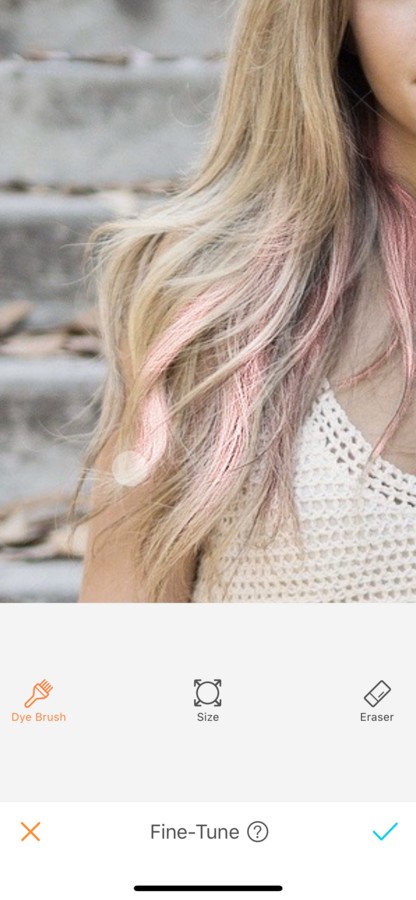 Size: by sliding the dot to either the right or left, you can increase or decrease the size of the dye brush or the eraser.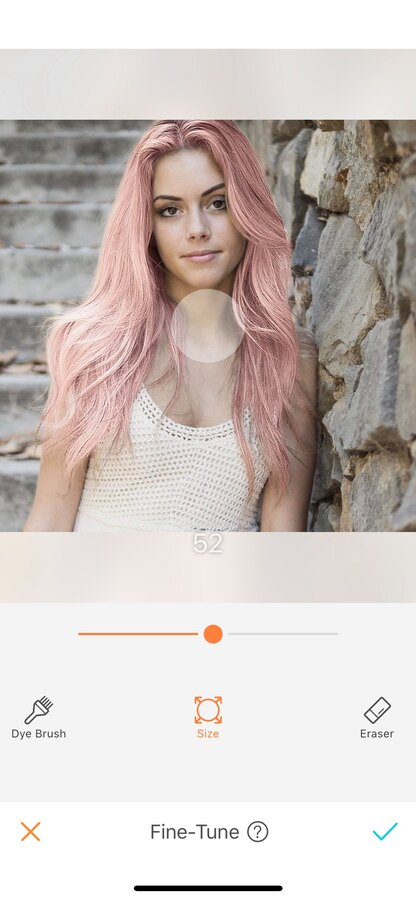 Eraser: this option gives you the freedom to erase the color in your hair. Once you've selected the eraser, the screen will turn blue where the effect is applied. You can use this tool if you made a mistake during your edit or to create a whole new style.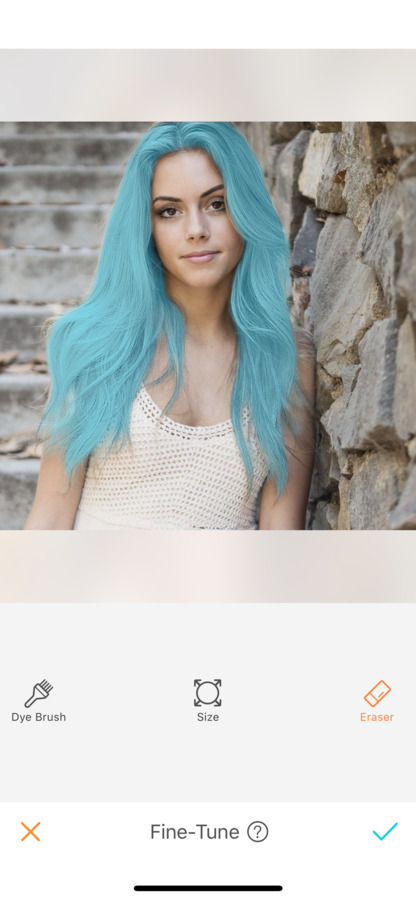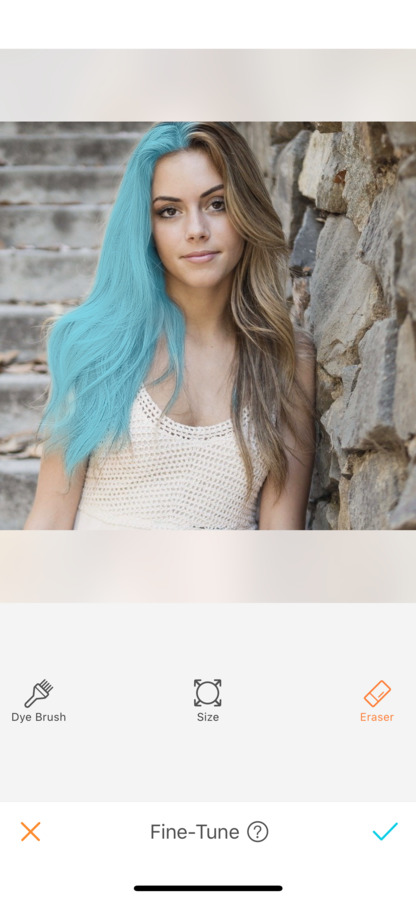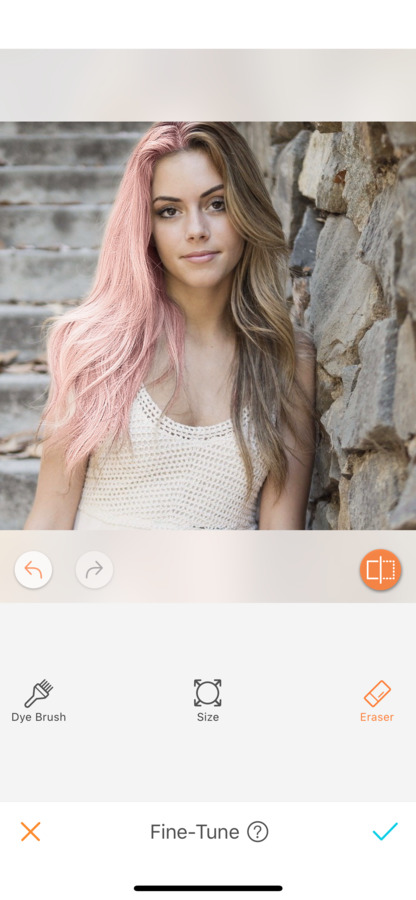 Unique style
By playing with the dye brush and the eraser features, you can create unlimited different styles. The easiest way to make your own custom look is:
Select a color and adjust its intensity.
Open the fine-tune option represented by a hand.
Choose your brush size
Use the eraser on any area you wish to remove the color.
Zoom in and apply the dye brush to finish your style.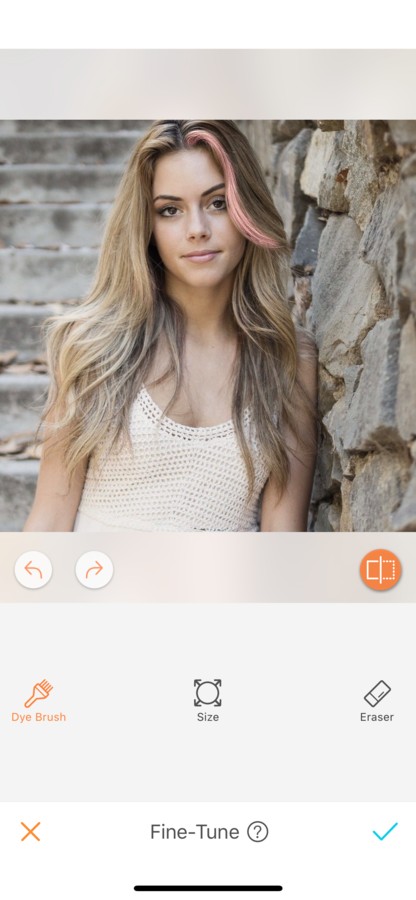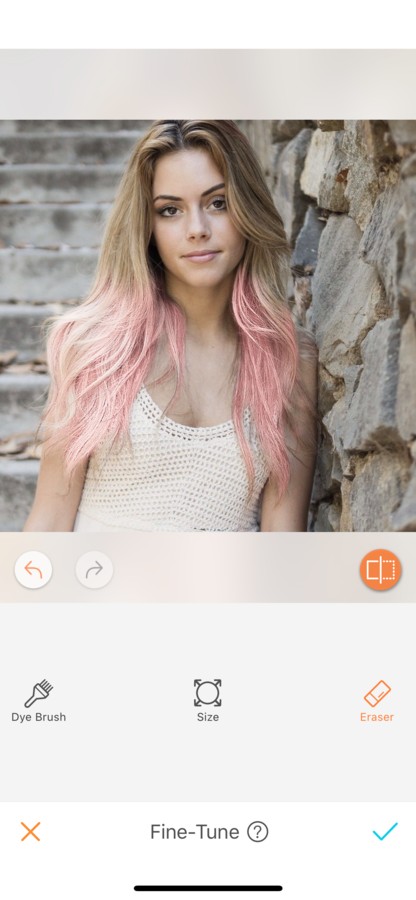 Try new colors and hair styles with every photo! What are you waiting for? Head to the AirBrush app, upload your picture and try the Hair Dye feature. Join the AirBrush community by tagging us on Instagram @AirBrushOfficial or use our hashtag #AirBrushApp, we can't wait to see your new style!