Happy International Dog Day! This holiday was created in 2004 to celebrate all dogs and also to draw attention to the number of dogs in shelters and to encourage adoption to those who have yet to find a place to call home.
Pets can be some of the most fulfilling and joyful aspects of our lives. They are our partners in crime, our companions. Their loyalty is fierce and their companionship, never-ending.
To celebrate the dogs in our lives (and all pets!), we've picked out 3 of our favorite AirBrush filters for your pet portraits. Whether you want to showcase your dog's inner wisdom, their effervescent spirit or add a soft glow to reflect your love for them, these are the filters for you.
Showcase your Dog's Inner Wisdom with the Celestial Filter
Dogs truly are old souls and if you've ever bonded with a canine companion, you're well aware of how utterly wise they are to what you need in the moment. Oftentimes it seems like our dogs just seem to know when we need soothing and compassion.
To showcase the wisdom of your pet, try the Celestial Filter pack. This filter is perfect for reflecting your dog's inner glow. Our favorite for your canine captures is Cosmos, which gives a rainbow, otherworldly tinge to your photo. This can bring out the mystical spirit of your pet and showcase the ways in which they are truly a wise, old spirit.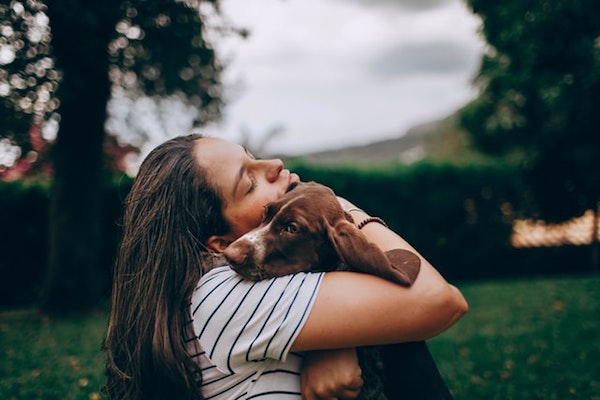 Another option is Hologram which gives a blue, green otherworldly glow to your filter. This can be contrasted with Cosmos, which gives a rosey, lavender hue to your photo. Hologram also adds luminescent elements to your photo but of a yellow, green and blue flavor. Both filter options are wonderful ways to add a mystical, lustrous element to your next pet portrait.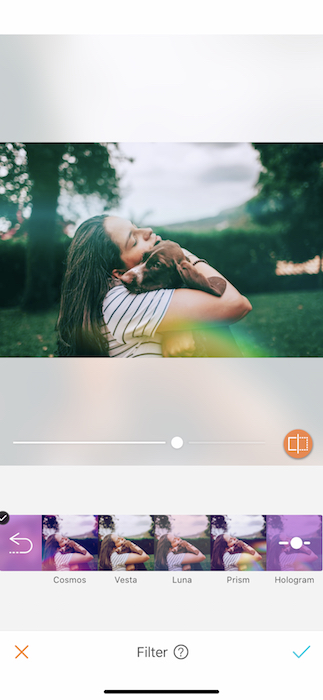 Showcase Your Dog's Fun-Loving Spirit with the Pola Filter
One of the most joyful parts of your dog is their quirky, fun-loving personality. They can be just as original and unique as any human. Showcase your canine companion's eccentric personality with the Pola filter pack.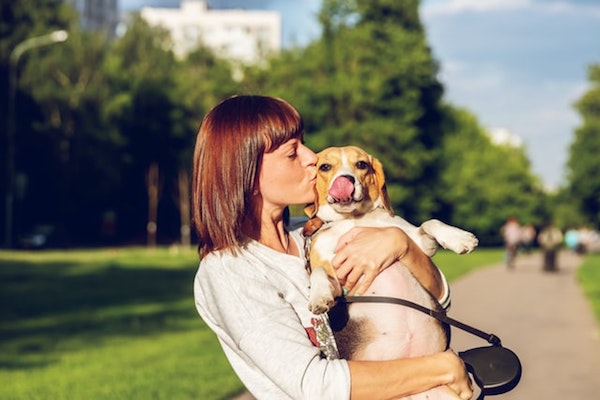 This filter gives photos a muted, vintage quality that's perfect for silly, effervescent shots. Check out PL-4, PL-5 and PL-7. PL-4 gives a sepia quality to photos with soft, warm undertones while PL-5 adds a subtle neon tinge. PL-7 adds hints of blue and green with a vintage quality.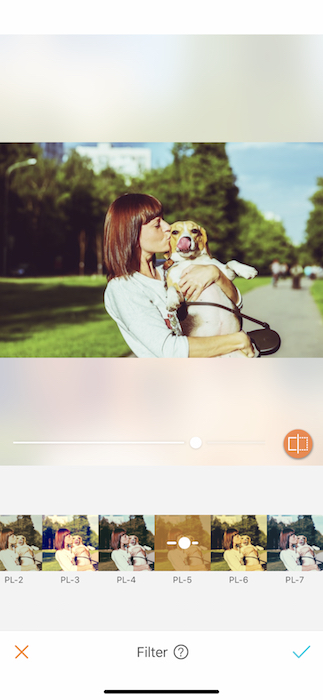 Showcase Your Love with the Splendor Filter
There's no love like a love for your pet. It is truly a unique connection. There's also nothing quite like capturing that love in photos with your best friend. To truly display your deep connection in your next pet portrait, try the Splendor filter, which casts a soft and loving glow on your photos.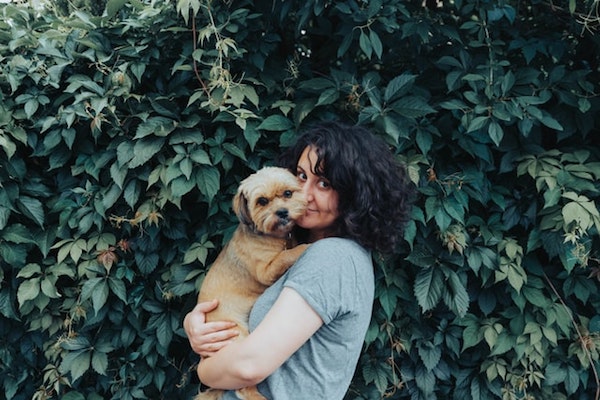 This filter truly adds a subtle splendor to every shot. With muted gray undertones, every option in this filter pack helps to sweetly soften any pic.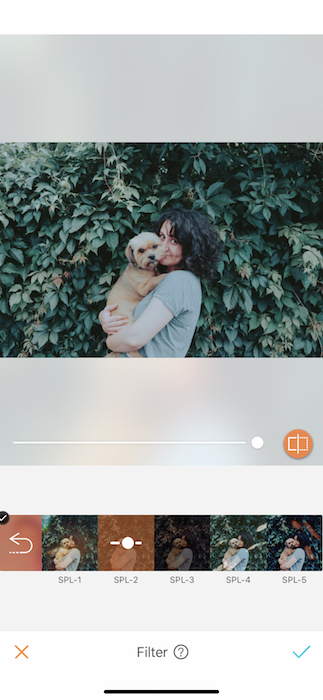 For just a slight softening try SPL-2 or for a more obvious glow, try SPL-5 which adds a vintage old photo feel with random washed out flares.
Now that you have all the furry friend filter inspiration, it's time for you to edit and post a pic of your best friend for International Dog Day! Make sure to tag #AirBrushApp in your photo to be featured on our @AirBrushOfficial account.