In today's world wouldn't we all benefit from a giant eraser? Yah, a giant eraser that could get rid of any nuisance. Well while we may not be able to help you erase someone out of your parking spot we can help you erase all the unwanted out of you otherwise perfect picture. The Airbrush Premium subscription gives you acces to the Eraser tool. The Eraser Tool practical magic and allows you to remove these unwanted objects or people from your pictures. With a couple taps you can make sure you're the only girl in the world (we will be singing that song at the end of this).
The Perfect Backdrop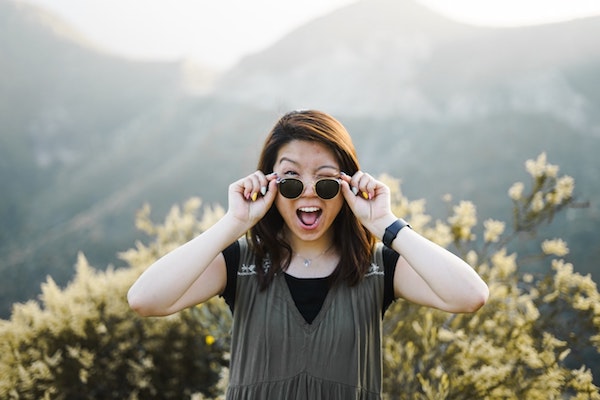 Listen, sometimes a picture is 86% perfect. 86 is a B and in this household we are straight A students. So how do you turn a B into an A? With a cheat sheet. Our cheat sheet today is the Eraser Tool. What we have here is a lack of symmetry. That branch is doing a lil too much on the right side. We're going to become landscapers and chop that things right out.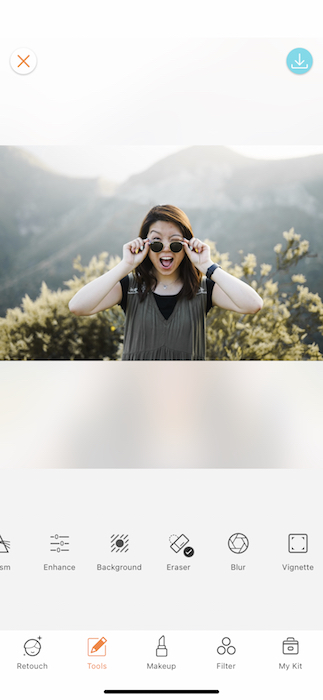 Start off by opening your Eraser Tool which you can find in your Tools Tab. The first thing you want to do is identify your target, future erased items and adjust your brush size to fit the bill.
You can adjust that brush by sliding the toggle from left to right.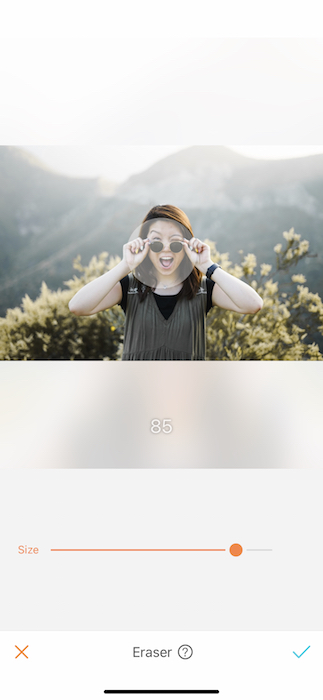 Once you've got your Brush to the perfect size you can drag your finger around the unwanted item. You'll see it instantly highlighted. As soon as you release your hold you'll notice the item will disappear!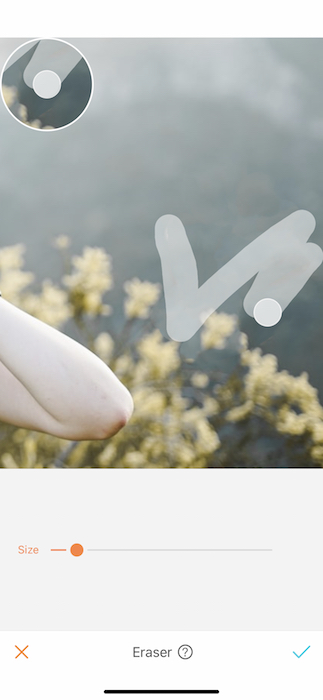 The Eraser Tool works by replacing the selected area with the pixels surrounding it. So, sometimes you might end up with a little debris to pick up. You can take care of this by swiping a couple more times with the Eraser Tool until you've left no trace at all.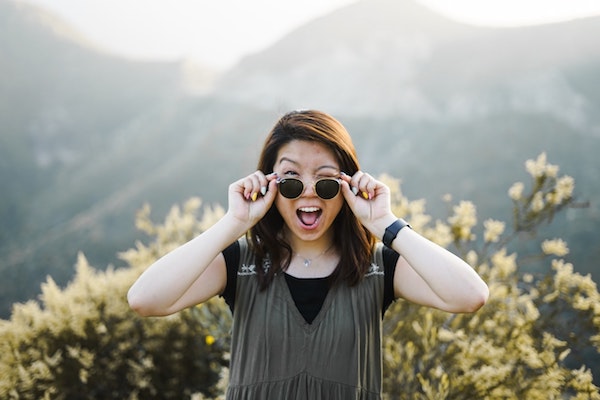 WOW! That's a perfect picture!
Things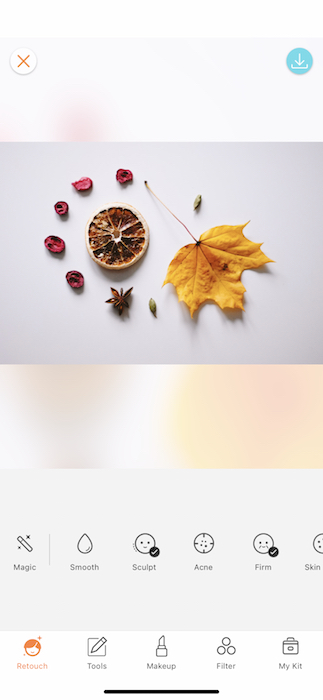 Who doesn't love a little flatlay photography. It's the chic-est way to show off all your cool things or what you had for dinner. Sometimes we have a rogue item that messes with the whole composition (fancy art people talk). Use the Eraser Tool to eliminate all these unwanted items.
Simply go through the same motions of going to your Tool Tab, and adjusting your brush size. Once you're ready to go you can highlight the area of the undesired item.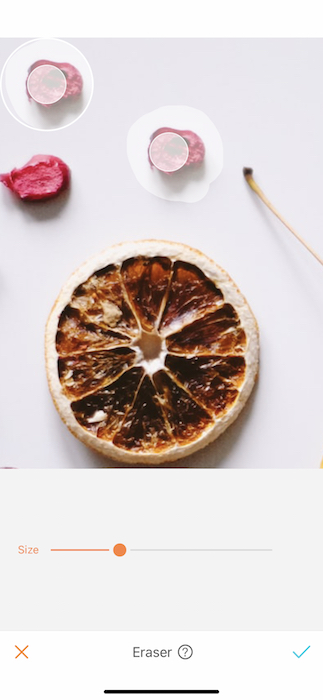 The Eraser Tool also features a super useful Zoom View on the left hand corner where you can see all the details of what you're up to. For those of us that can't see through our fingers.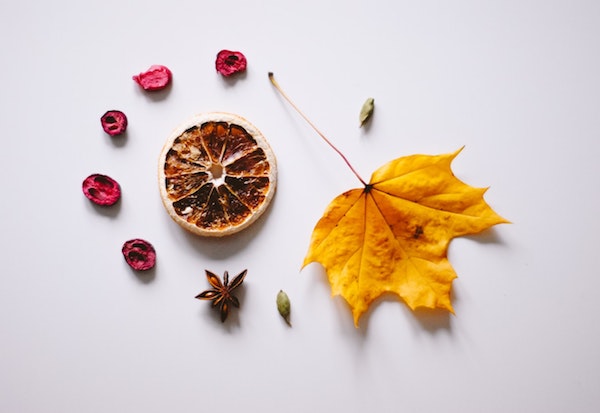 Listen, all we'll say is that if you take this show on the road you could make millions. These are magician status tricks and you're quickly becoming a master of them!
People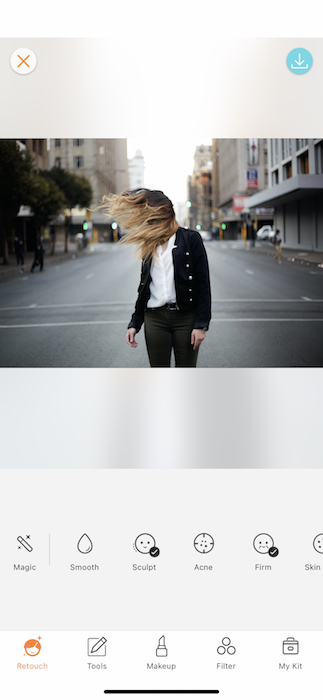 Did you notice the whole noun theme?? The last and probably most common photo nuisance are people. That's right people. Science has proven that dogs are better than most people and that is why we will be using the Eraser Tool to get rid of all those pesky bystanders and make sure you're the only girl (or boy, or they) in the room. So, start by rinsing & repeating all the steps from the last two tutorials. Tools Tab to Eraser Tool to Brush Size.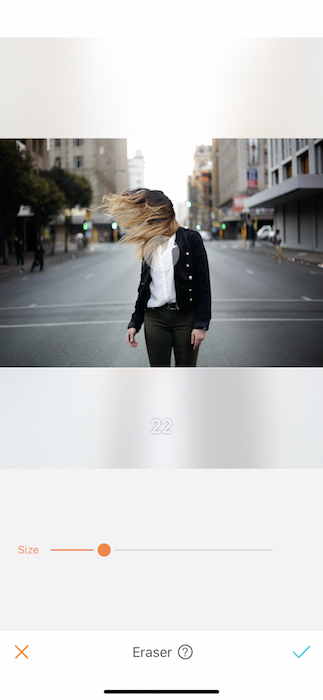 Then we'll find out unsuspecting targets. They might be running towards the street corner or standing right in your line of sight. Drag your finger to highlight each and every one of them and watch them one by one disappear.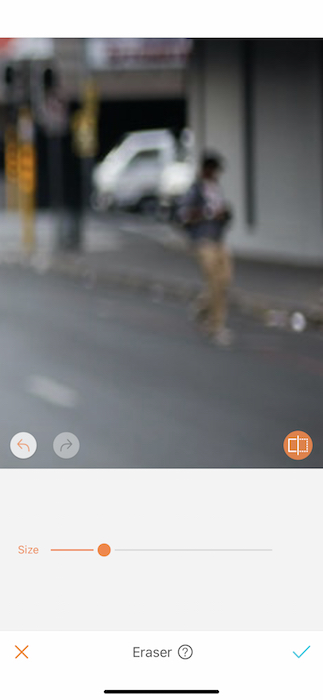 You can repeat this over and over again until you've got the street all to yourself. If you regret one of your erases you can use the back and forth arrows on the bottom left side of your image.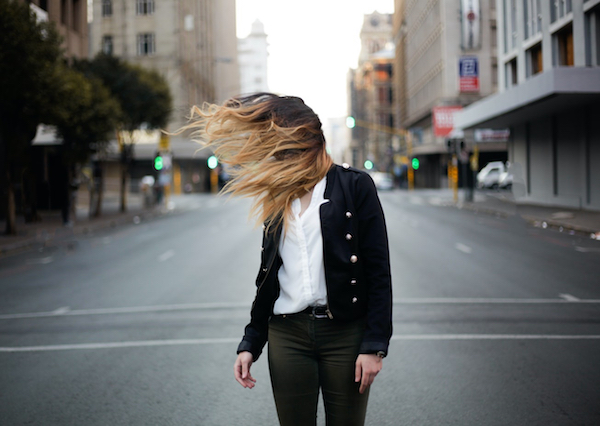 Want you to make me feel like I'm the only girl in the wooooooorld – Rihanna. That's what this picture is now.
Look at you being all talented with photo editing now! Go out into the world and erase people, places, and things with abandon. Make sure to upload your photos and tag #AirBrushApp on Instagram to be featured on our profile, @AirBrushOfficial.