After more than a year of restrictions, this New Year's maybe the first outing for most of us in a while. So AirBrush wants you to be spoiled for choice when it comes to fierce and fabulous makeup looks this New Year's Eve. And don't worry if don't have the MUA skills to pull these off, AirBrush keeps it easy with our Makeup tool.
Bold Classics
Red Lip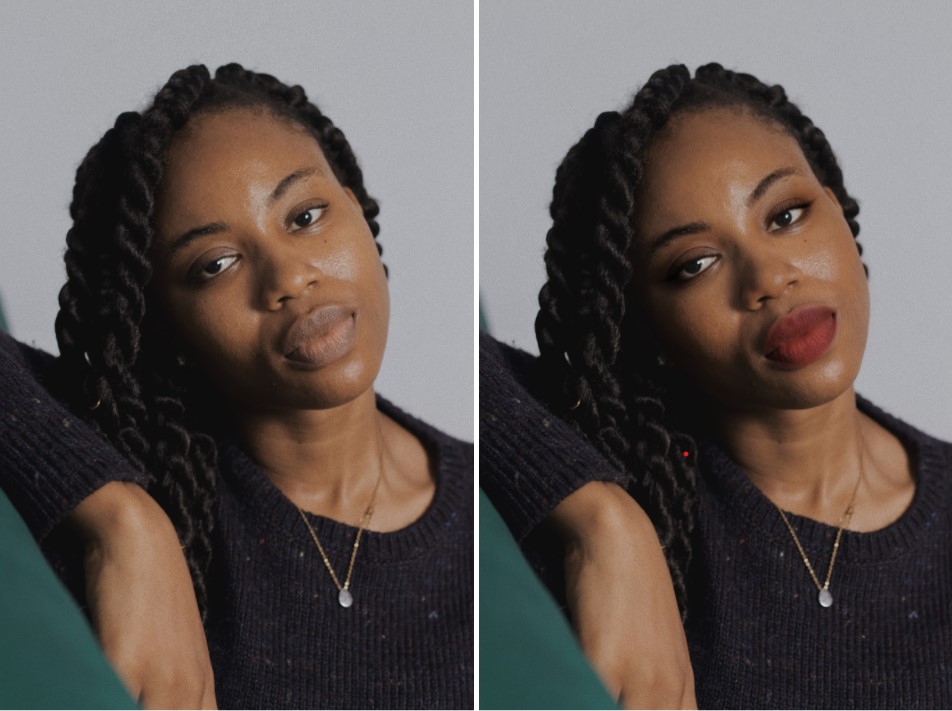 If you're looking for a signature, classic look, try a red lip to grab attention on the social media scroll. Use the red lip to show your confidence and commitment to yourself in the new year. Use Joyeaux or Holly from our Makeup toolkit for a full look. Or use AirBrush's Build Looks feature to select a red lip better suited to you.
Winged Liner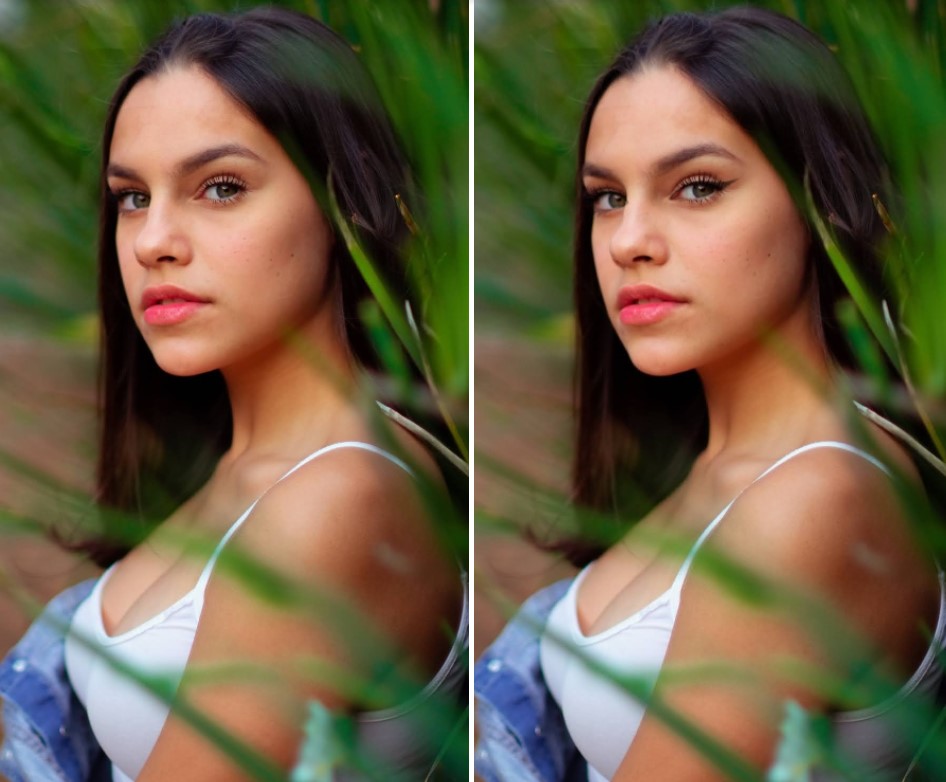 Show your boldness with a classic winged liner. If it's one thing makeup wearers know, is that it takes determination to learn to do a clean winged liner. Highlight your determination while still learning by using one of our winged Eyeliner options for a fabulous Makeup look
Bushy Brows

You could also go for the illusion of a "no-makeup" look by keeping it natural with enhanced brows. Fierce and fabulous makeup can look like many things and a powerful stare into the camera, with prominent brows is striking. Have a look through the Build Looks Eyebrows to see which one you vibe with, we used BR03 in the photo above.
Sweet Pastels
Rainbow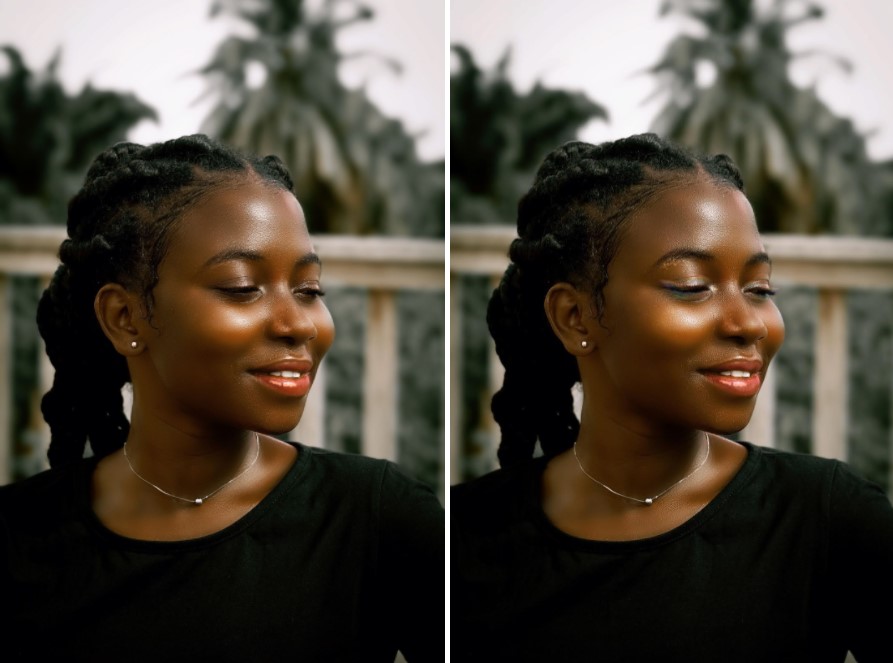 This Makeup set literally paints Rainbows over your eyes. Use it to send a message this new year or just let it represent the light and love you're sending this new year.
Holo
A sweet, pinky-purple, shimmer, plus gloss, gives a fabulous makeup look for the new year. The Holo Makeup set is playful and looks best if the photo is in the sun to just that glossy shine.
Candy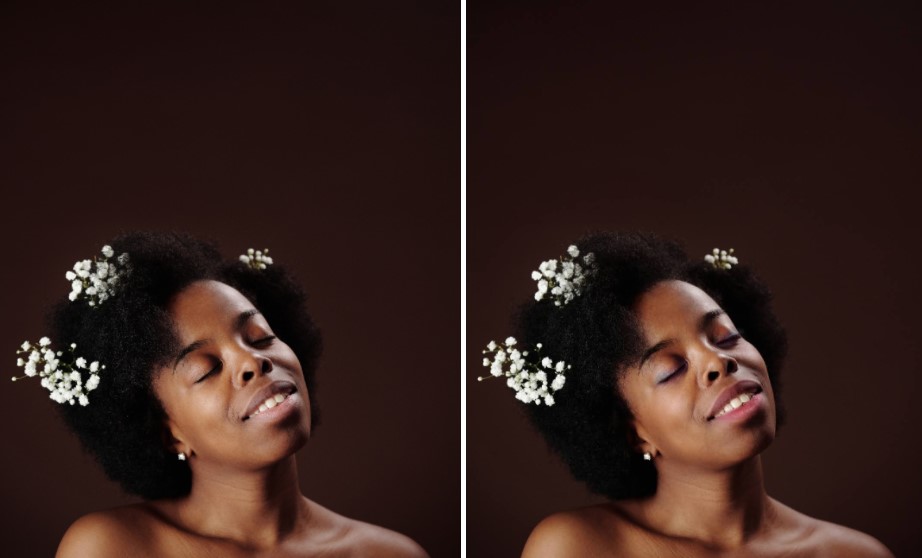 Out of all the pastel eyeshadows, we reckon Candy is our favorite for a fierce and fabulous makeup look. This pink and baby blue combo is the best of both worlds; a definite fun side is displayed but the application says you are not childish.
Sparkle Glam
Champagne
Fierce and fabulous makeup looks don't get too far without a little shimmer. Use Champagne to add definition to the eyes with a blown-out smokey wing. Champagne is one of the holiday makeup looks on offer from AirBrush this year.
Sparkle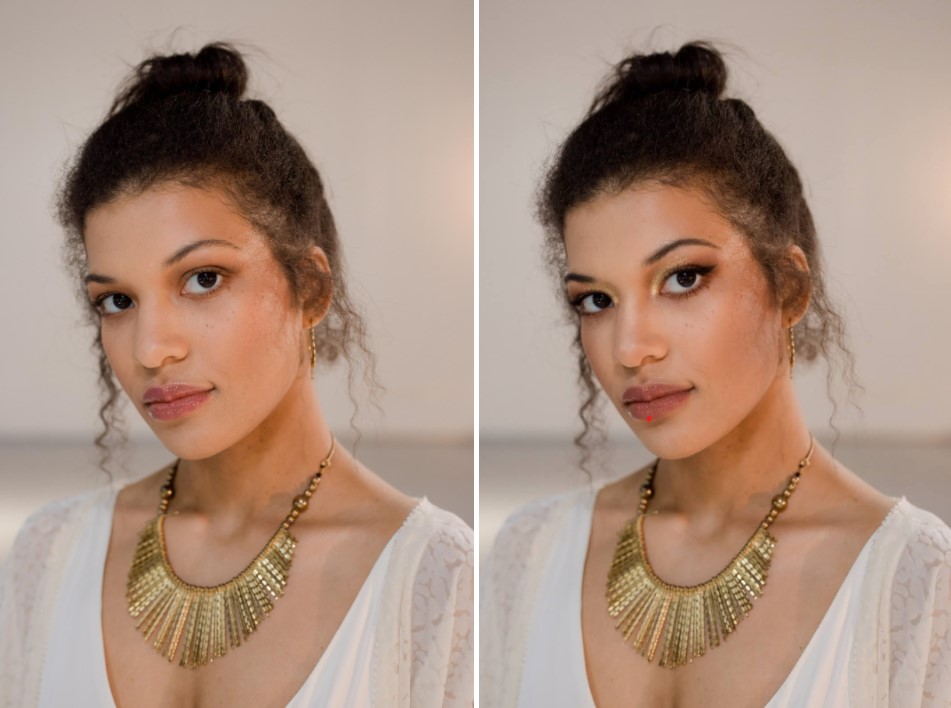 The bolder sister to Champagne, we give you Sparkle. It offers a true gold finish over the eyes, warm, nude lip and slightly winged liner. Use this makeup look if you're feeling a bit sultry.
Mermaid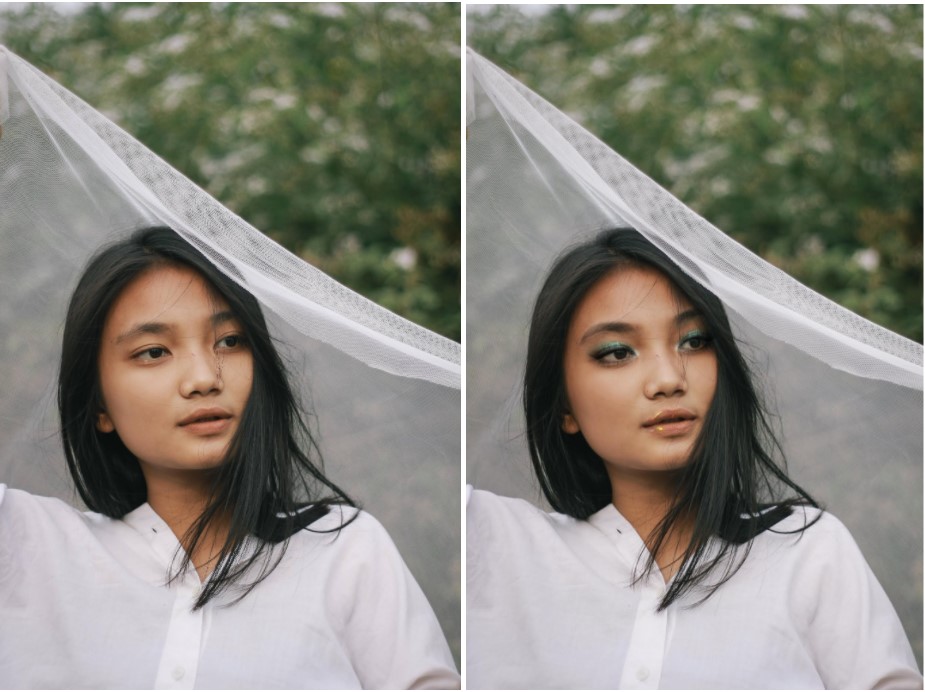 With a combination of color and shimmer, Mermaid can make a fierce and fabulous makeup impact. The aquamarine color, lined eyes and gloss say you're ready to take the club and new year by storm.
Build Looks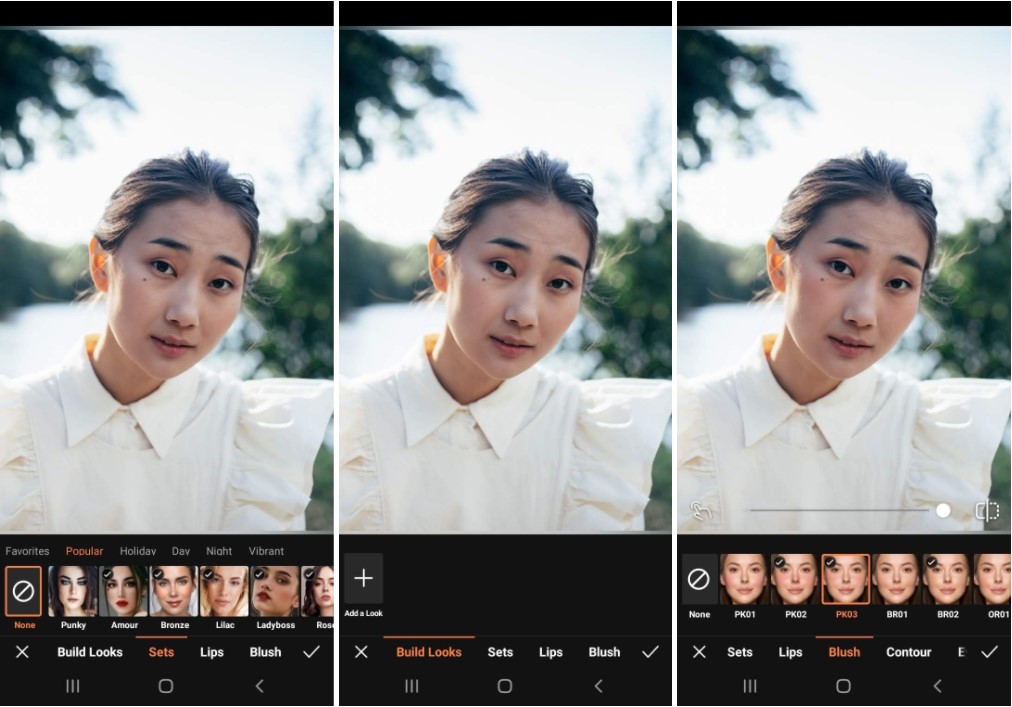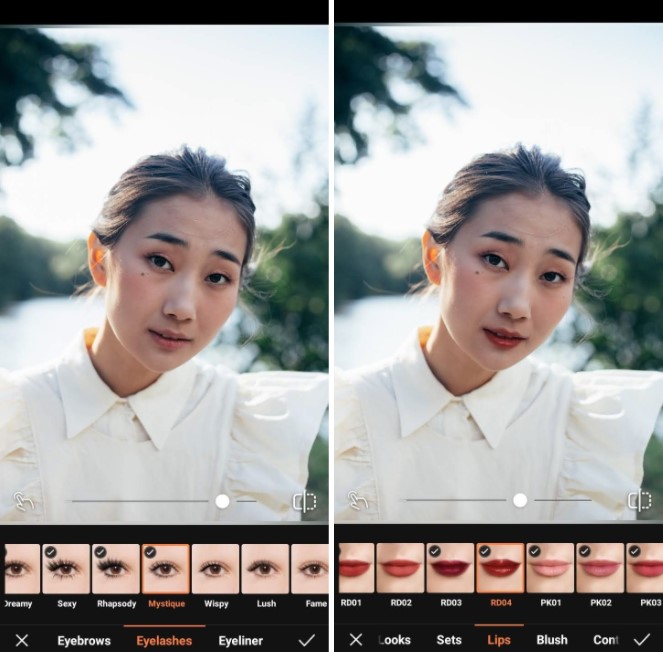 On the off chance that you don't find a complete makeup set for your fierce and fabulous Makeup look, you can work feature by feature, leaving out what you think is unnecessary. Build Looks puts you in control of your look and you can translate that in control over the new year.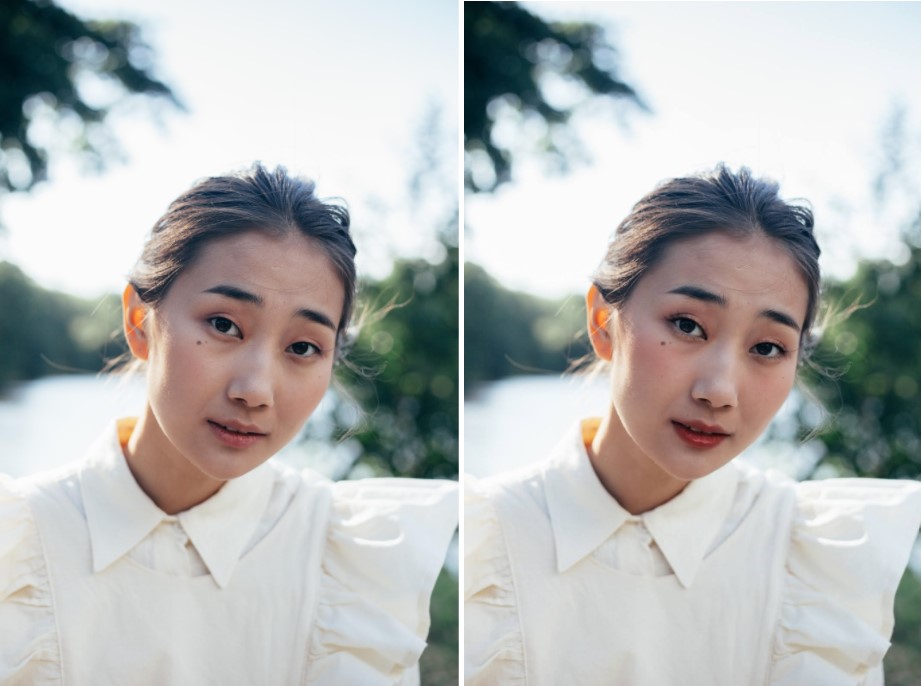 If you didn't think it could be done, we think we've delivered on ten fierce and fabulous makeup looks to ring in the new year. Use AirBrush, the easy photo editor, to give your selfies a makeup look that makes a statement in your new year posts. Use #AirBrushApp to tag your photos so everyone can find them and then follow @AirBrushOfficial over at Instagram for the latest tips, tricks and hacks!