If you're wracking your brain trying to think of the latest Christmas picture trend, let us be the first to recommend a chillout. Christmas photos should not be a source of stress. So AirBrush has got five easy Christmas poses to help take the thinking out of your photo sessions this month. Take it from us, having these poses on standby means you have one less thing to think about this season.
Ring Around the Christmas Tree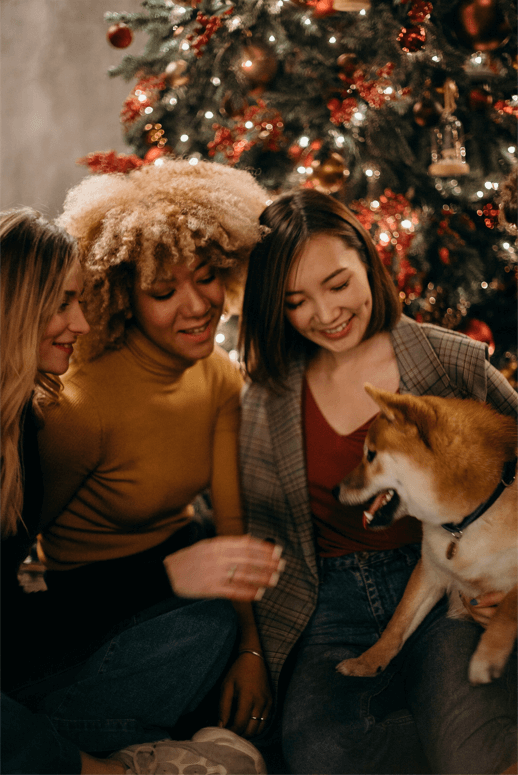 Is it iconic or cliche? Frankly, it's iconic and no holiday season should pass without easy Christmas poses in front of the tree. Every year offers an opportunity for new colours, themes and lights. You can document yourself decorating the tree, handling the baubles or simply sitting under the tree, with its lights shimmering behind you. Try it solo-dolo or with friends and family depending on your preference and capture those Christmas vibes immediately.
Fireside Toast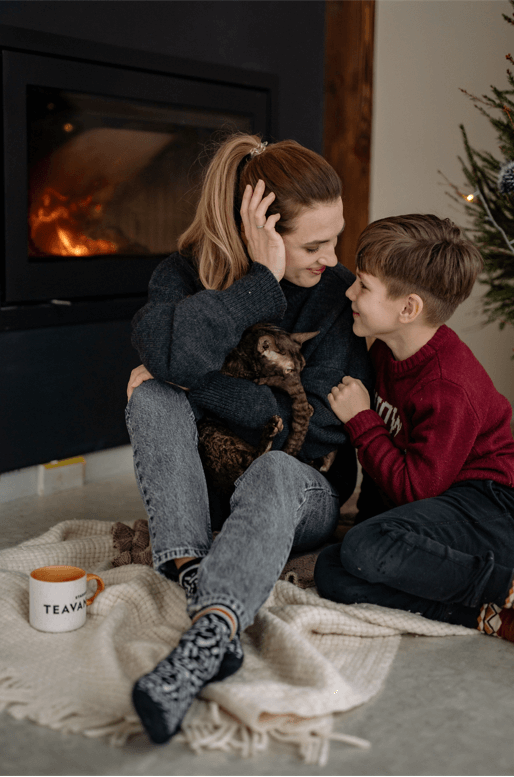 Get warm and toasty in front of the fireplace this year. It conveys the season,  is explicitly cozy and sitting is almost mandatory. Get your favorite fuzzy socks, furry sweater, your coziest bottoms and throw in your favorite hot drink for ultimate Christmas vibes. A fireplace photo is a great place for couples too, so grab your cutie and get in close for a smooch to create easy Christmas poses and adorable Christmas photos.
Gift Grab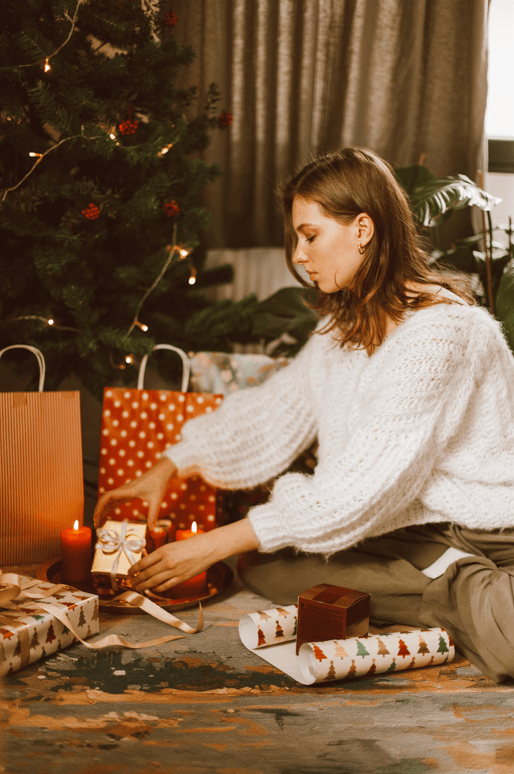 Ahhh…one of our favorite reasons for the season! Snap yourself wrapping the perfect gifts for your loved ones, whether it be store-bought or DIY. The bounty of this time of year can be measured in different ways and this is just one. Similarly, you could shoot yourself giving or getting a gift. Capture those smiles or happy tears as you hand over that sweet, thoughtful present to someone you truly hold dear.
Snow Mill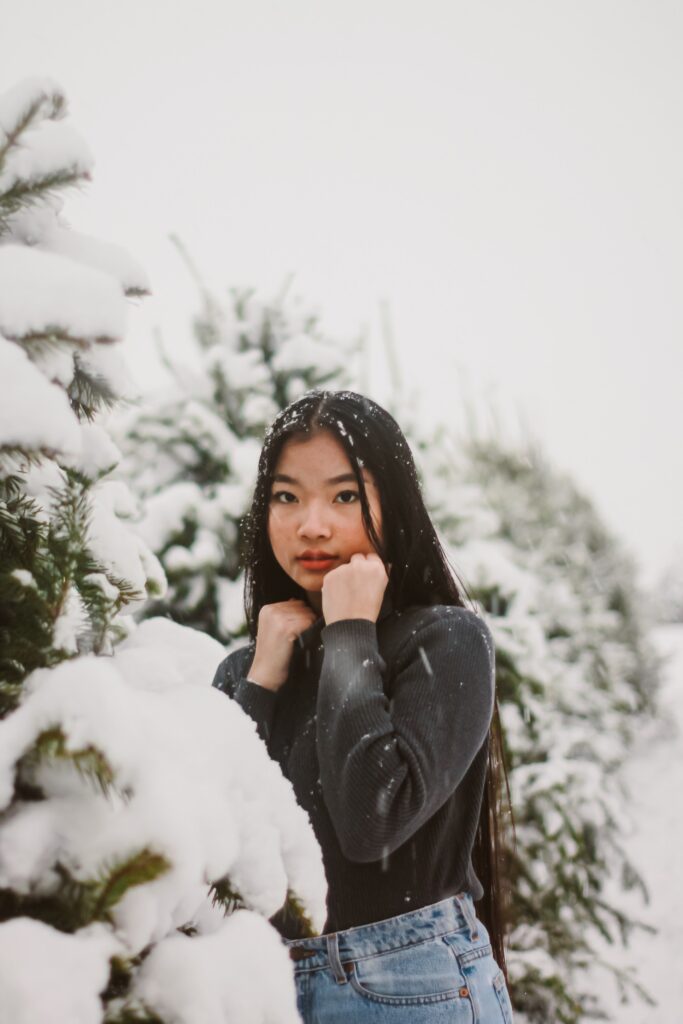 If you're willing to get out in the snow, we think it's a great option for easy Christmas poses. It lets you get active; run around, fling the snow or play with friends. You could also go romantic and find some fresh, powdery fall to pose with. If you can get actual snowfall, head out and get it on your nose and eyelashes for a nostalgic Christmas shot.
Tinny Tinsel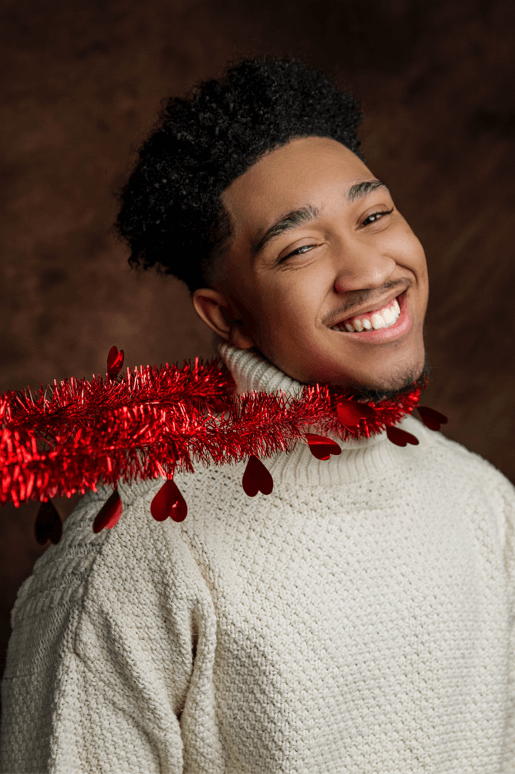 Make yourself the tree and drape some tinsel on your body this year. What we love about this is the sheer amount of options available. All that glitter, the metallics, the colors, the shapes that bring so much variety to the holidays. Go for the garland style, streamers or confetti and get creative with it. Use them on your face, in your hair or on your clothes. If all else fails, wrap it around yourself or a loved one for a splashy point of focus.
Add a Little AirBrush
Once you've chosen one of our five easy Christmas poses for your photos, polish it off with an easy AirBrush edit to make that holiday vibe pop.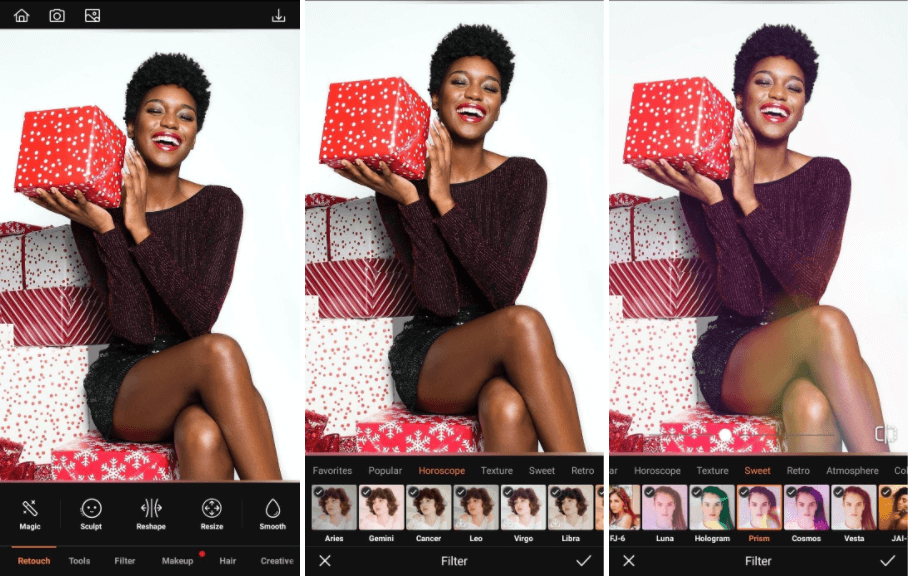 Add a sweet effect to any Christmas photos with one of AirBrush's Filters. The Prism filter under the Sweet category adds a delicate rainbow flare that makes your Christmas photos stand out this season.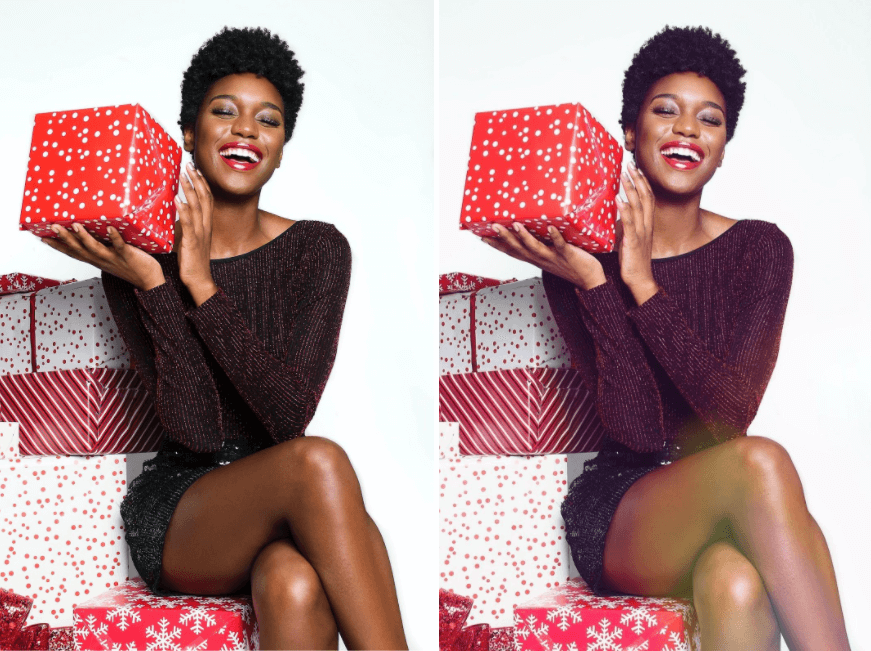 We said easy and we meant it. Try out one of these five easy Christmas Poses to take the stress out of your holiday photos and use AirBrush, the easy photo editor, to make them fabulous and give them that holiday feeling in just a few taps. When you do tag them with #AirBrushApp and then follow us on @AirBrushOfficial for the first look at all our tips, tricks and hacks.