If you can't be where you love this holiday, we can at least help you love your holiday background. That's right, AirBrush has done it again and we've got 6 festive backgrounds to elevate your holiday photos. And as always, using these backgrounds is simple and quick, so let's get started!
New Year Sparks
First up, is one of the most eye-catching celebrations of the holidays. Fireworks over the water are the perfect recipe for a romantic setting. So if you and your favorite person can't actually make it out of the house, use our New Year's holiday background to get that new year countdown vibe. You have the option to blur the Background to create the right amount of depth between it and the subject of the photo.
Sky Candy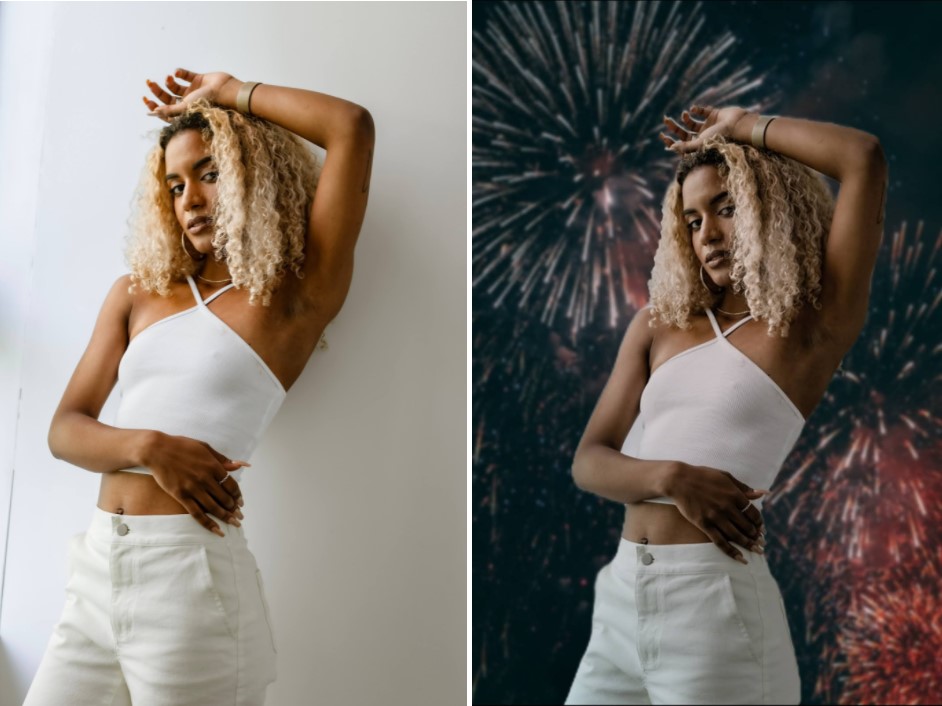 We've got another fireworks Background option with this one. You can place yourself front and center to make it look like you were at a huge gala on the night. Use this holiday background to celebrate yourself and all your plans for the new year. Put the Blend feature to use to match the tones of the background for a more uniform look.
Golden Showers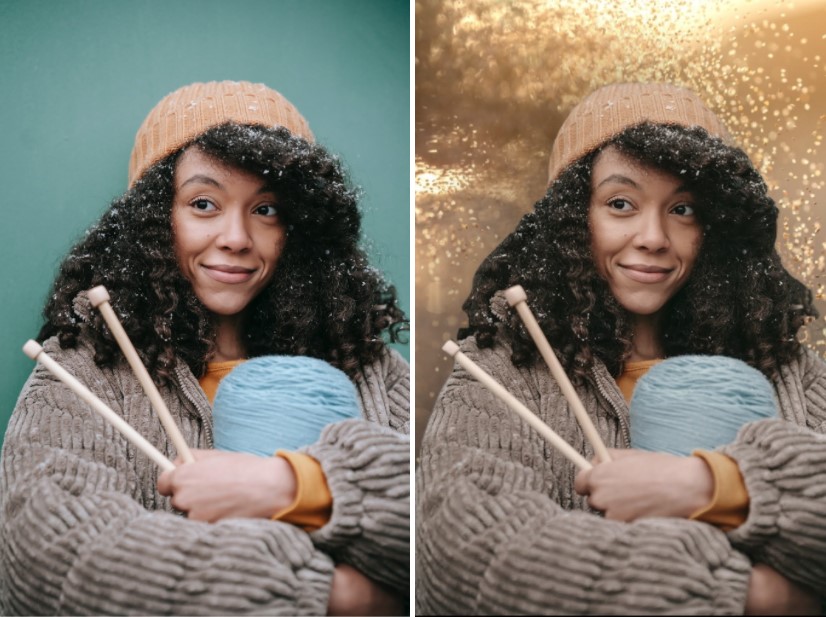 We've got the remedy for a plain background. If you want a glittery pop, this golden holiday Background is the one for you. This Background shines a light on all your hopes and joys this holiday season. By toggling the Edge feature, you can get a sharper transfer of the subject onto the new background. 
Sidewalk Sidelights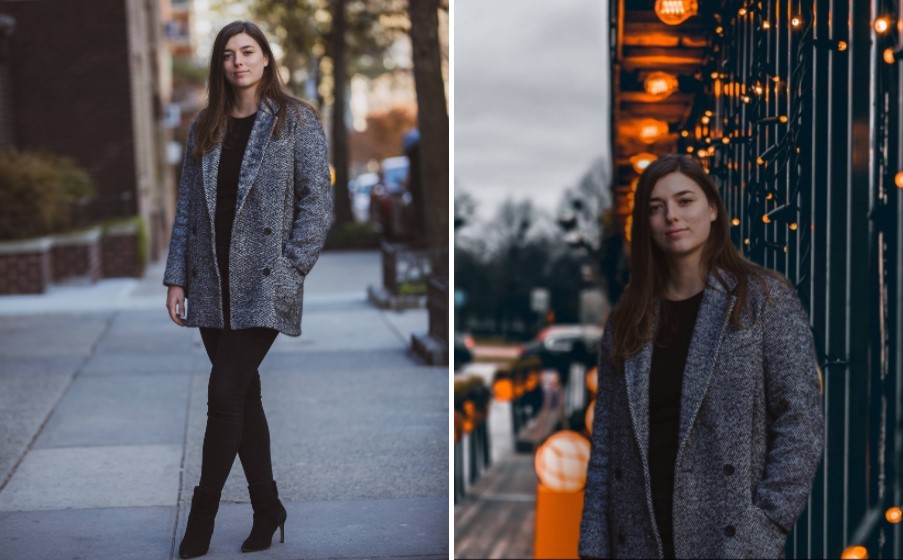 If you want to inject some moodiness into your photo, try out this dusk Background with its tonal lights. Even if your days are filled with meetings, it can look like you had time for a relaxing walk through a trendy neighbourhood. Once again the Blend feature can be used to adjust for lighting. You can also adjust the placement of the subject so that it better fits to scale.
Light SnowFall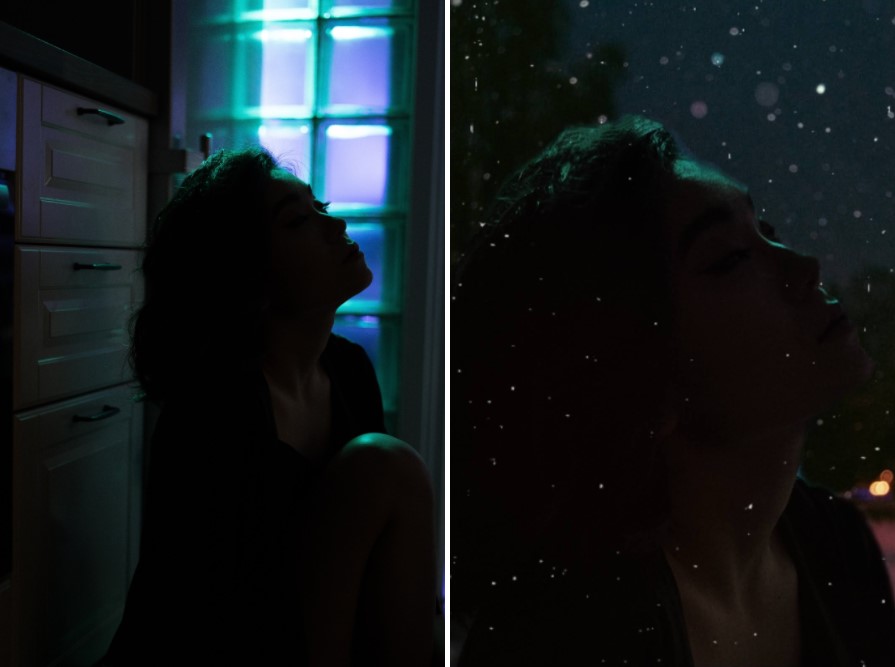 If you really want to get in your holiday feels try out this light snowfall Background which gives a classic bokeh effect. Getting that snow look isn't always possible and sometimes it's just too cold! With this Background, there's no need to even leave your bedroom. We also applied the Dust Filter to get the effect of snow in the foreground of this silhouette photo.
Christmas Tree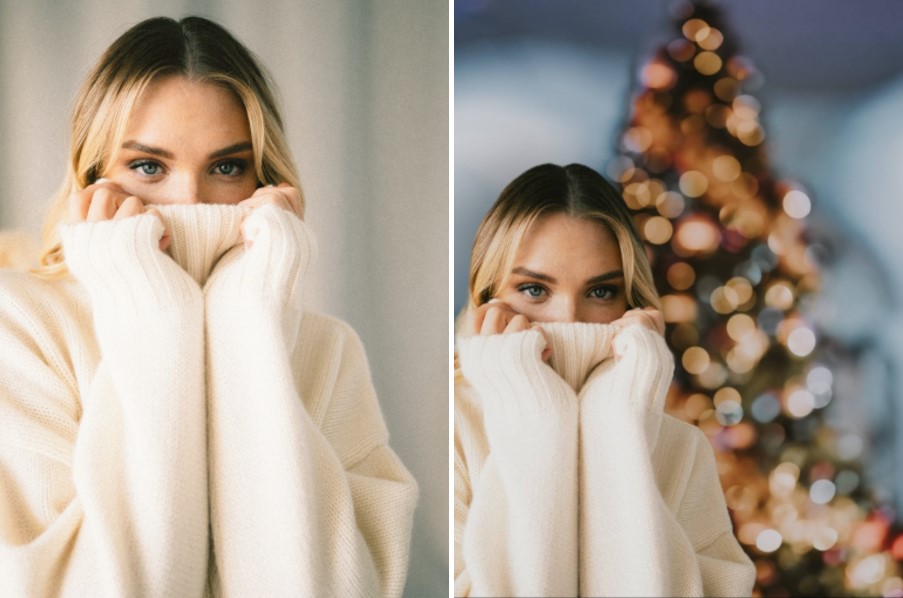 And now for the most traditional of them all. Our Christmas Tree Background can stand in for the holidays. Maybe you don't have a tree at all or are travelling over the holidays. With this Background, it'll look like you never left home and had the time to set up a big beautiful tree to enjoy this holiday.

Wherever the holidays find you this year, AirBrush, the easy photo editor, has a Background to match the look you'd prefer to have. When you've transported yourself to the perfect festive setting, tag your photos with #AirBrushApp so everyone can find them and follow us @AirBrushApp for even more tips and tricks this holiday season.