We acknowledge that the holiday season is barreling right at us and it feels like if you blink twice, you'll have missed it. That being said, when it comes to taking holiday photos this year, there are a few tools, near and dear to us that will make your end-of-year pics look their best and most festive. AirBrush is the easy photo editor, so it doesn't matter what your photography style is or what equipment you use. We guarantee there's a tool on the menu to make the holidays and those magic memories look their best ever.
Filters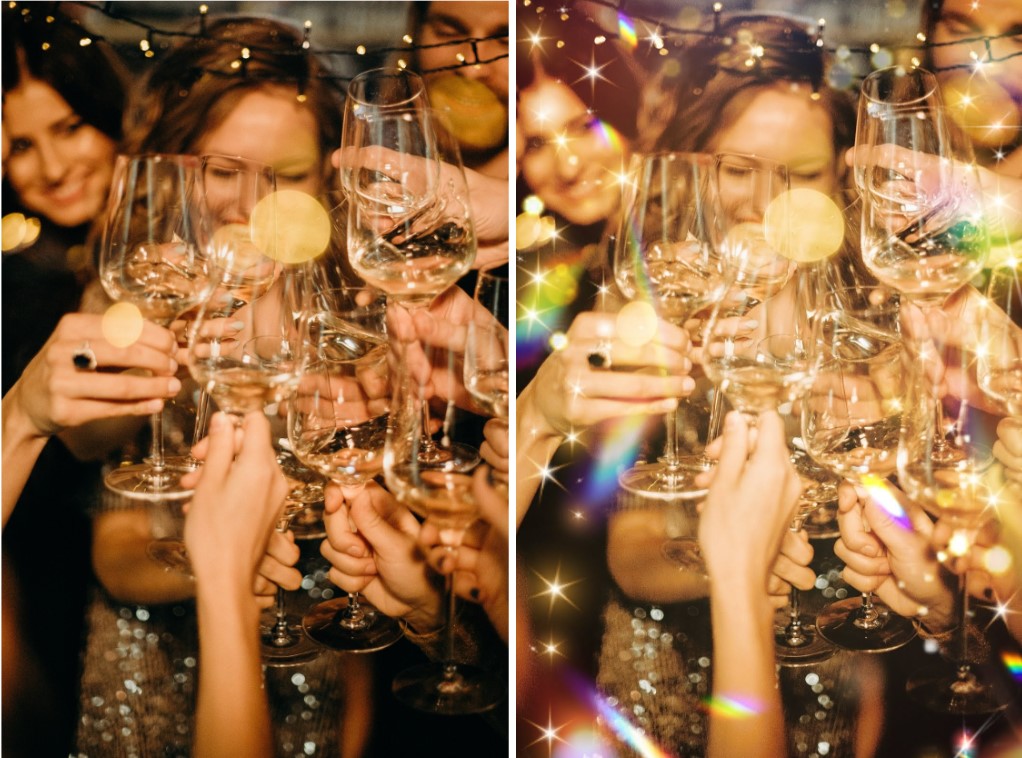 Nothing brightens up your holiday photos like our Filters. Although there are dark and high contrast filters to give a moody image, there are just as many bright and saturated filters to add a bright holiday atmosphere. Additionally, there are speciality Filters that offer light flares and rainbow refractions that will make your pics look professionally edited for the holidays.
Glitter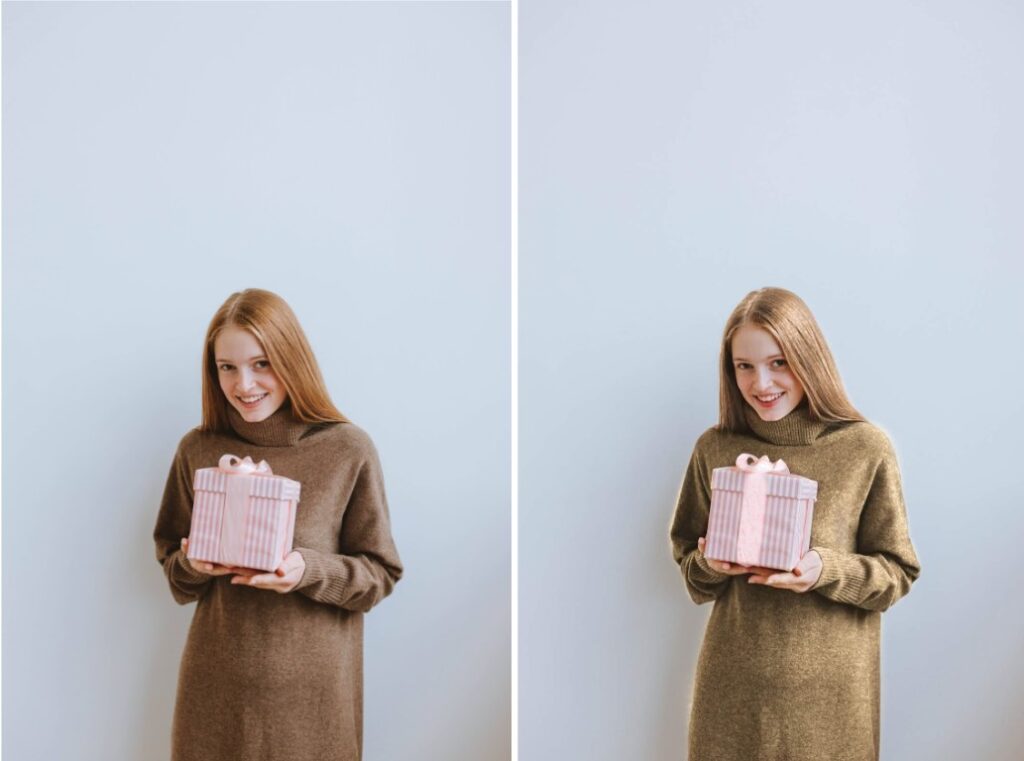 Whether it's real life on in your holiday photos, Glitter makes everything more festive. AirBrush has a dedicated Glitter tool that adds another layer of sparkle to your holiday shots. Highly customizable, you apply the Glitter tool by first selecting the color you want to work with, adjusting the intensity and then swiping your finger over the areas that need that glittery boost.
Presets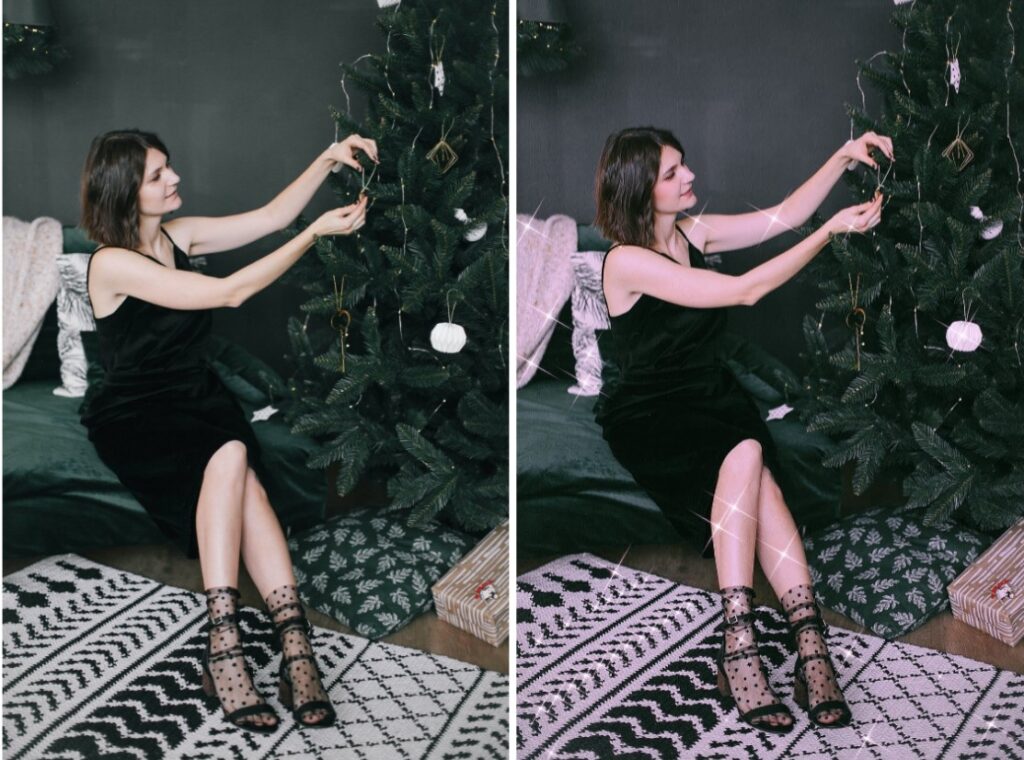 Presets is one of our newest tools and offer a range of aesthetic looks to match your personal level of festivity. There are a couple of categories that offer a "natural" enhancement by way of sculpting and smoothing. So you and yours can look your best without a super obvious edit. On the other hand, your festive style mantra may be "more is more" and in that case, there are presets like Stylized and Aesthetic to create your celebratory vision.
Text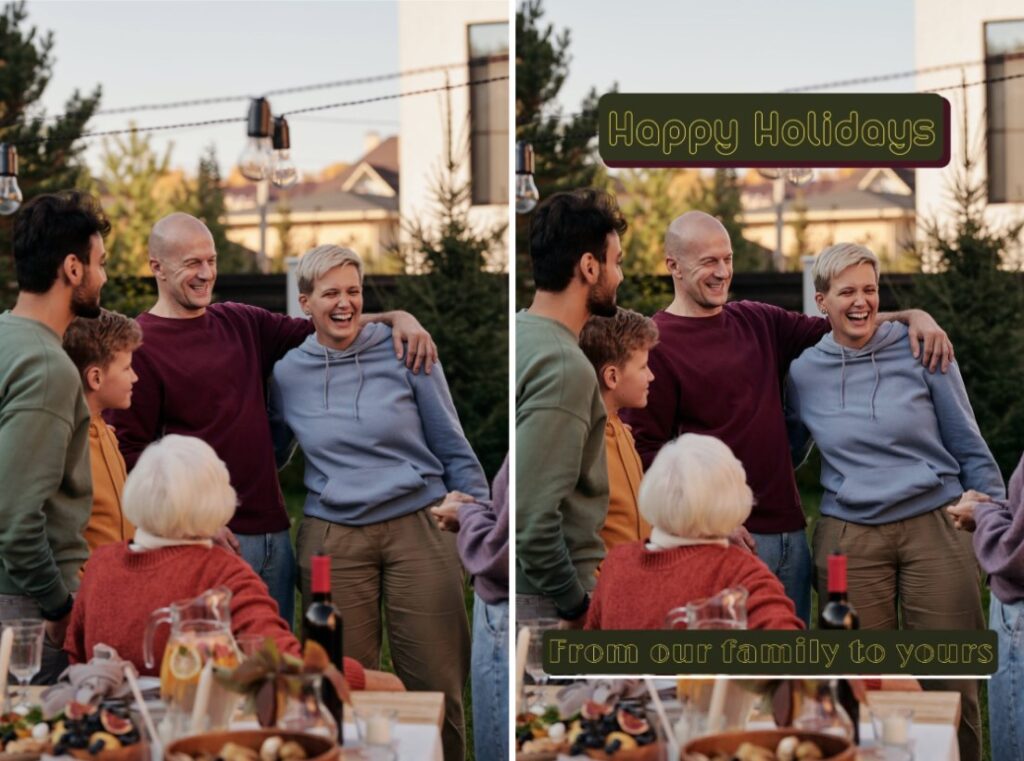 Now if we're talking about festiveness, there's no faster way to get to the point than with good ol' Text. Firstly, with the Text tool, you can state your festive greetings and wishes for your family or your followers. So your sentiments themself add to the holiday mood. But you can also use customisation tools, like Fonts, Templates, Colors and Opacity to match the holiday you're celebrating. 
Whiten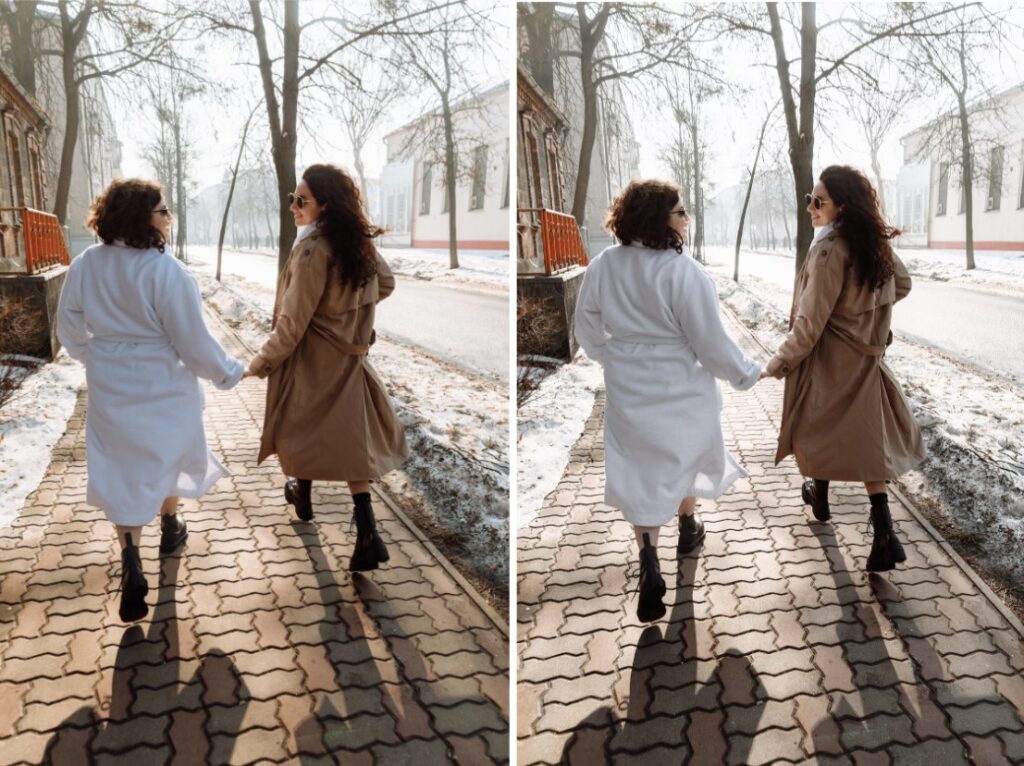 This may seem like an odd one at first but this tool adds an understated but very real enhancement to your holiday photos. Whiten does just what it says and bleaches any section of your photo that you swipe over. When it comes to snow, icicles, coats and trims, Whiten will make whites look amazing. Alternatively, if you would like the bleached effect applied to the entire photo, it's an easy edit to make.
Makeup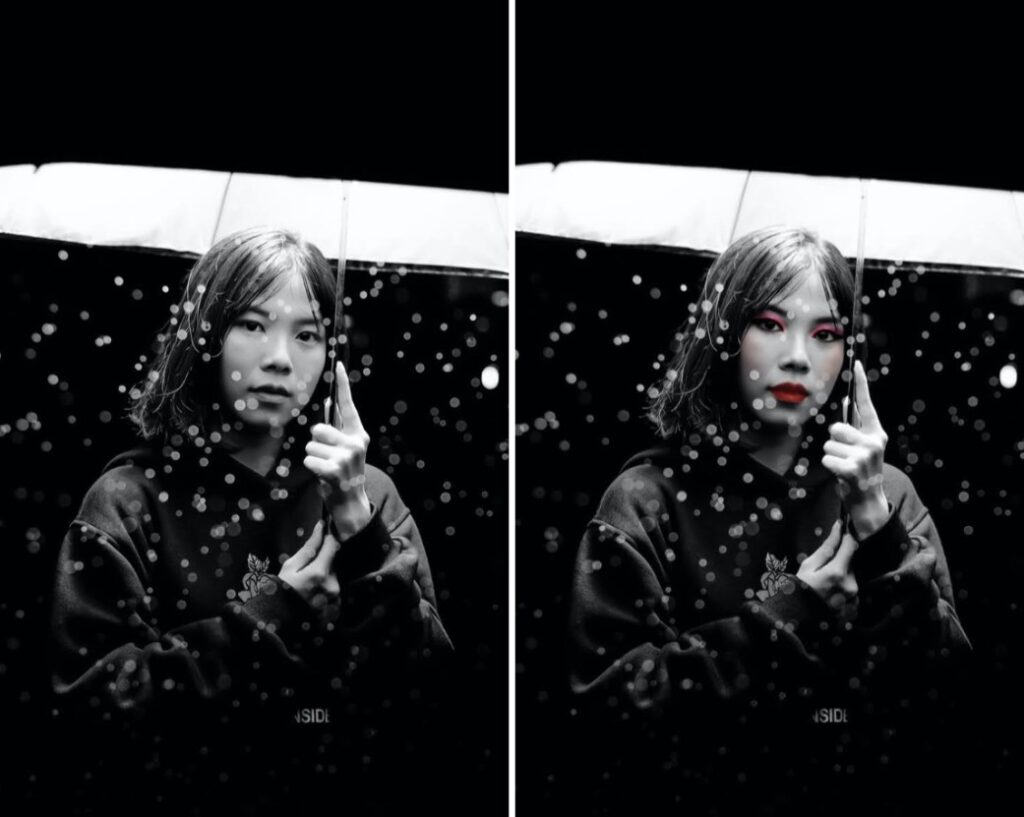 When it comes to making your holiday photos more festive, an instant enhancement comes in the form of our Makeup tool. There are dozens of Makeup looks on the menu to suit your own style and preference. So if to you, festive means a vampy or plummy look or if it means a classic red lip with tons of mascara, you'll find what you like. There is even a dedicated Holiday makeup category to get our curated take on festive makeup.
We're sure that you want to make this year's holiday photos as festive as possible and the best way to do that is with AirBrush, the easy photo editor. Whether it's a huge family dinner or selecting the turkey or tree or even drinks with friends on the eve of, your pics will be immortalised with holiday magic. When you post your photos, tag them with #AirBrushApp and don't forget to follow us @AirBrushOfficial for our latest tips, tricks and hacks!