You may think that holiday photos are an unlikely place for photobombers but you'd be wrong. Photobomb doesn't just mean the unexpected stranger just strolling through the frame or waving to your camera. Photobombs can also come in the form of that obnoxious relative, granddad snoring in the recliner or an overstimulated toddler. To make your holiday pics photobomb free and mantle-top-worthy, keep reading to see which AirBrush tools get the job done.
Eraser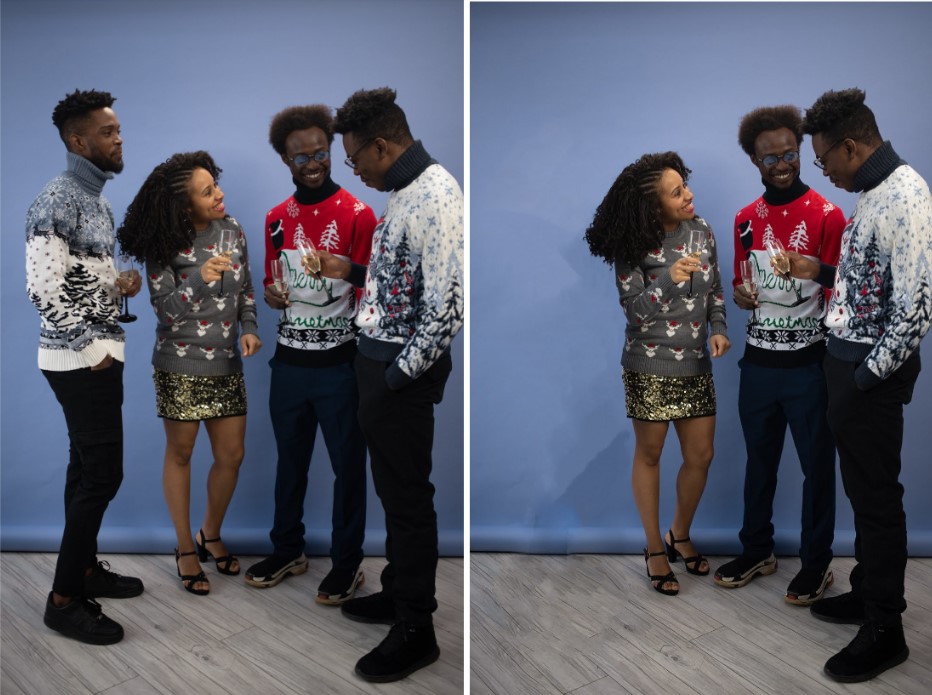 Our Eraser tool is the vanguard in our photobomb removal starter kit. Eraser is as swift and precise as a surgeon. The tool cloaks your photobomb offensive objects with the pixels nearby, affording a perfect match to make your pic photobomb free. Whether it's an errant family friend or stray tree decoration, Eraser has got you covered.
Blur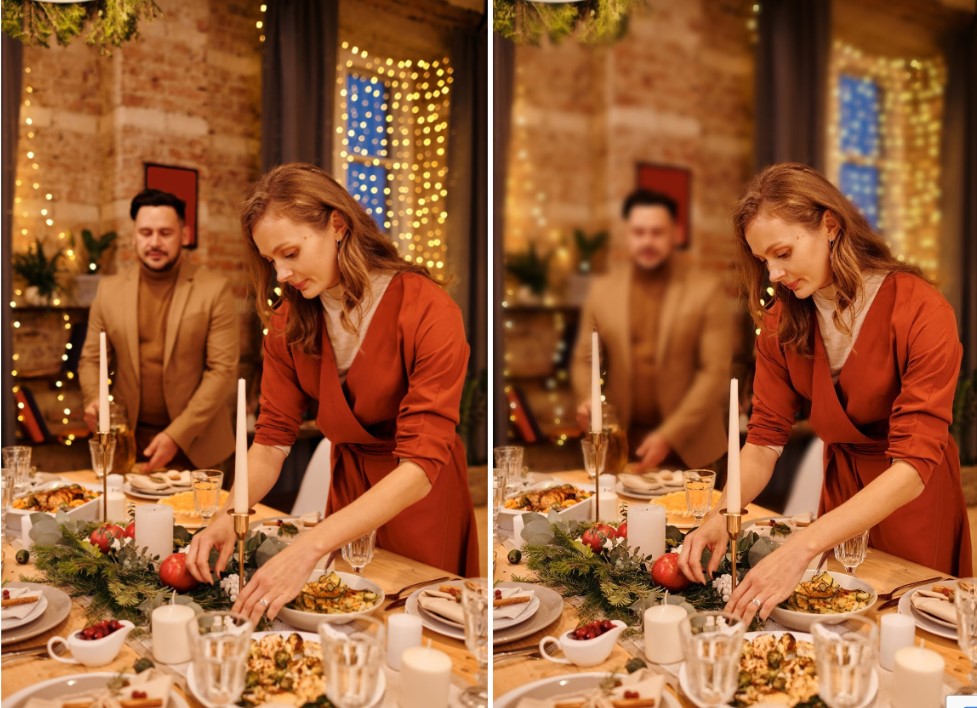 Did you catch your friend giving the stick eye to your best friend? Or did you capture Steve from accounting in mid-chew? That's not a problem for the Blur tool. You need only swipe over the area you want to obscure and it's unrecognizable. Take Blur to a singular person or object or face, to make your pic photobomb free.
Stamp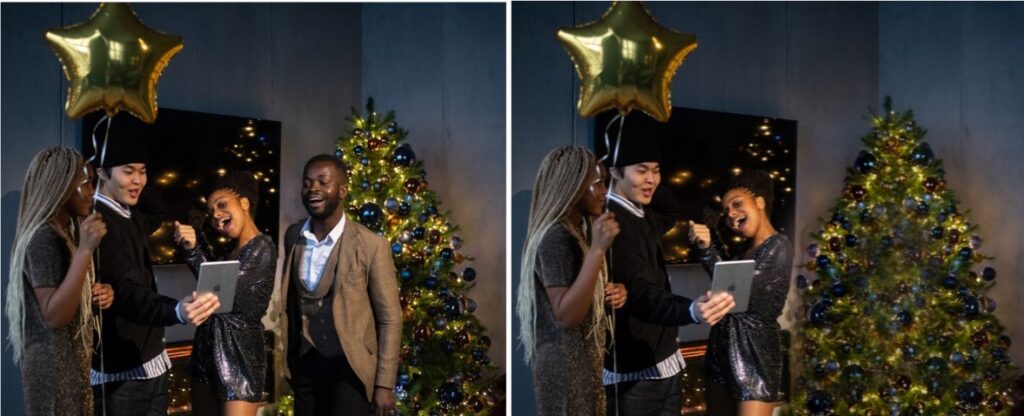 The Stamp tool lets you grab any other section of your photo and paste it to easily remove photobombers. There's the plus of stamping over the photobomber and there's the added benefit of replicating your favorite decorative features. Be sure to use the customization tools to get a perfect edit.
Crop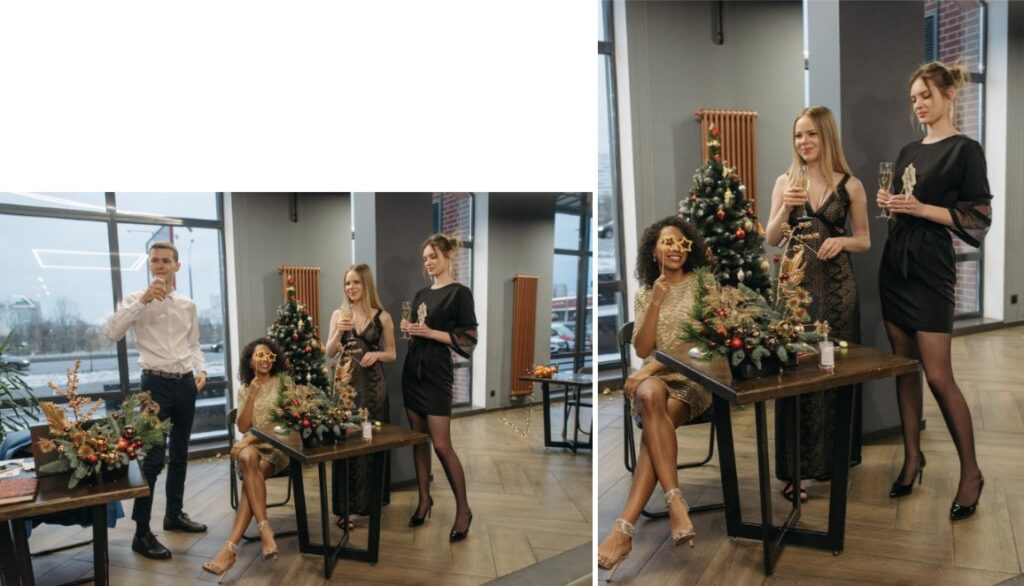 Sometimes a good crisp crop is the best solution for cleaning up your holiday photos. Luckily, our Crop tool's frame gives a smooth transition for custom dimensions. This tool will work best if your pesky photobomber is on the outskirts of the photo. Keep this in mind when angling yourself or arranging a group during the holidays.
Bokeh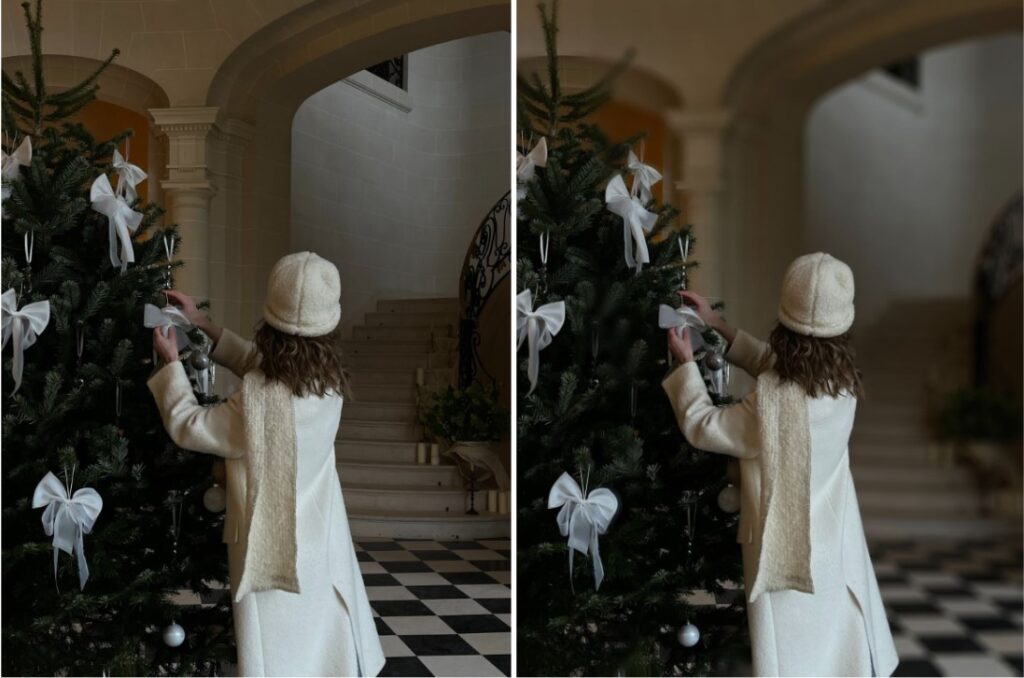 Bokeh can remove any holiday gathering regrets from your photos. Simply chose the Bokeh shape along with the level of distortion and you'll have a perfect holiday portrait, sans photobomb. This tool imitates the traditional bokeh achieved by pro-photographers with specialized lenses. This effect is best used once there is a clearly defined subject. Everything else in the backdrop will be obscured in a single tap.

If you're going to put up with all the personalities and unsolicited opinions, at least make the photos worth it. Make them photobomb free and literally create the memories you want to keep from a holiday family photo session. With AirBrush, the easy photo editor, you can create your best holiday photo sets yet – we're talking holiday greeting card status. Tag your photos with #AirBrushApp online and then follow us @AirBrushOfficial for more tips, tricks and hacks!