Ohhh…Oktoberfest! The folk festival to top all folk festivals. Devoted to amusements of all kinds (from music to rides to games) but most famously of all…beer! For the second year in a row, the festival will be observed virtually, but we've gotten accustomed to being all dressed up with nowhere to go. So, to get you primed and ready, AirBrush, the easy photo editor, is showing you how to create a fun Oktoberfest makeup look with our brand new Build Looks feature!
A Toast to our Custom Makeup Elements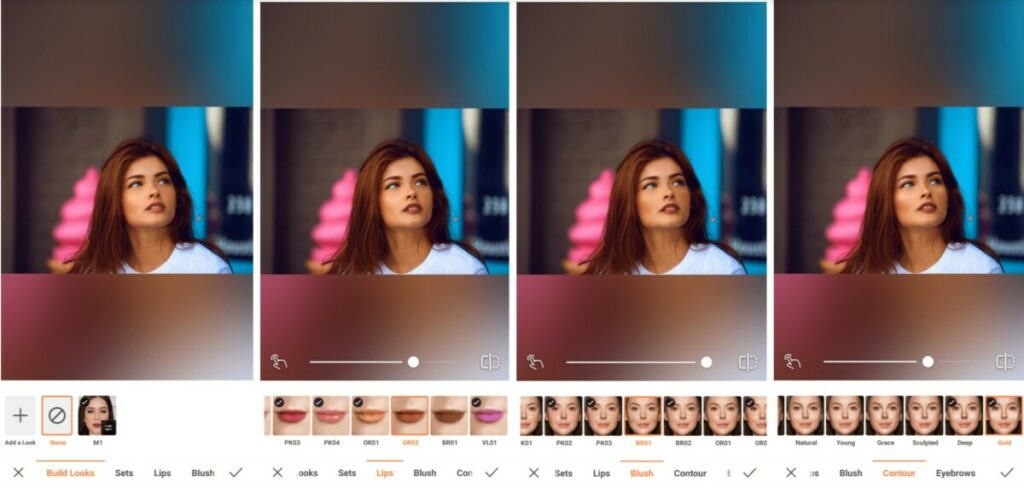 With festival vibes flowing, makeup is a must! But, make it uniquely you because standing out is what you were born to do! No need for preset filters, AirBrush has introduced the Build Looks feature that allows you to create a custom fall makeup look using individual makeup elements! You're welcome!
In the Makeup toolbar select Build Looks
Go to Lips and select a lipstick color that reflects your Oktoberfest makeup vibe
Next, go to Blush and add some color to your cheeks
To define those facial angles, tap on Contour and select the look that suits you best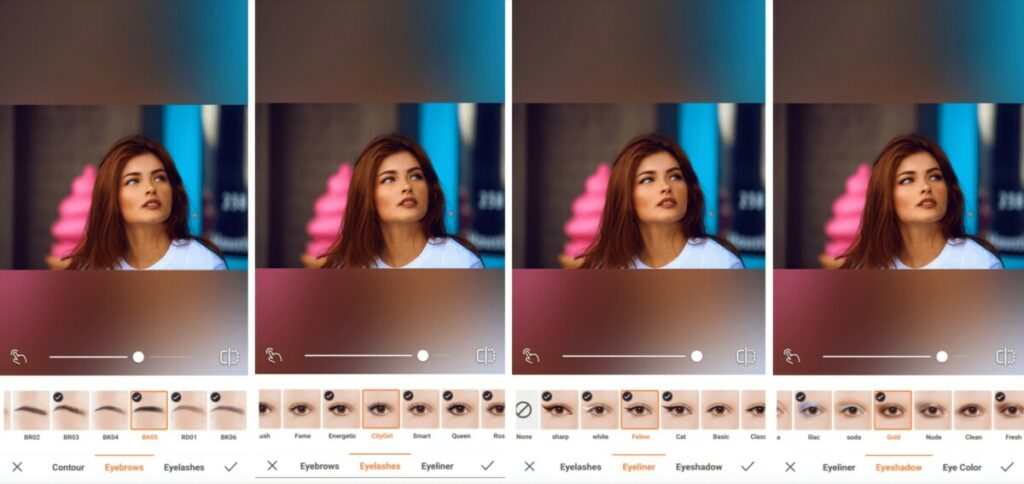 Select a full Eyebrow to indicate how full you'd like your glass to be all Oktoberfest long
Choose Eyelashes that reflect how thick the crowd would be if the event was being staged in-person
Treat yourself to some swanky Eyeliner that's as sharp as your Oktoberfest outfit (even if no one gets to see it)
And cap it all off with Eye Shadow that's as golden as the beer you'll be enjoying
For each of these features, use the toggle to adjust the intensity of the effect
Tap the checkmark to save your edit
Bonus: A Sprinkling of Glitter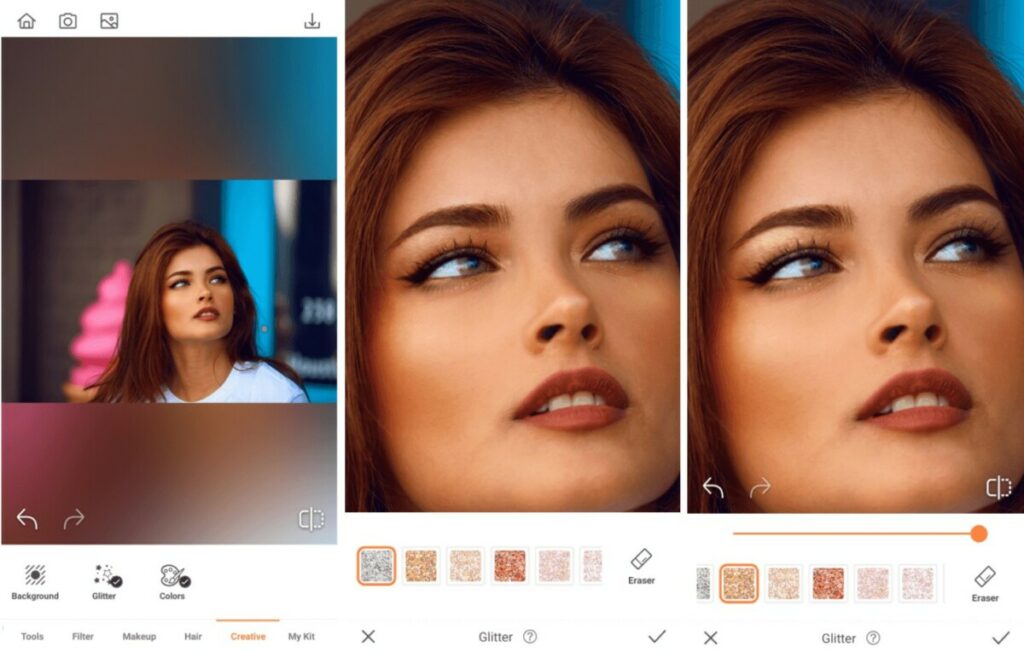 Even a folk festival isn't a festival without a hint of sparkle. But, keep it subtle. Add just a light dusting of Glitter on your eyelids to give your Oktoberfest makeup a truly festive look.
Go to Creative and select the Glitter Tool
Zoom in to your photo and carefully apply a light dusting of Glitter to your clothes
Use the toggle to adjust the intensity of the Glitter
Tap the checkmark to save your edit
Top it off with a Rosy Filter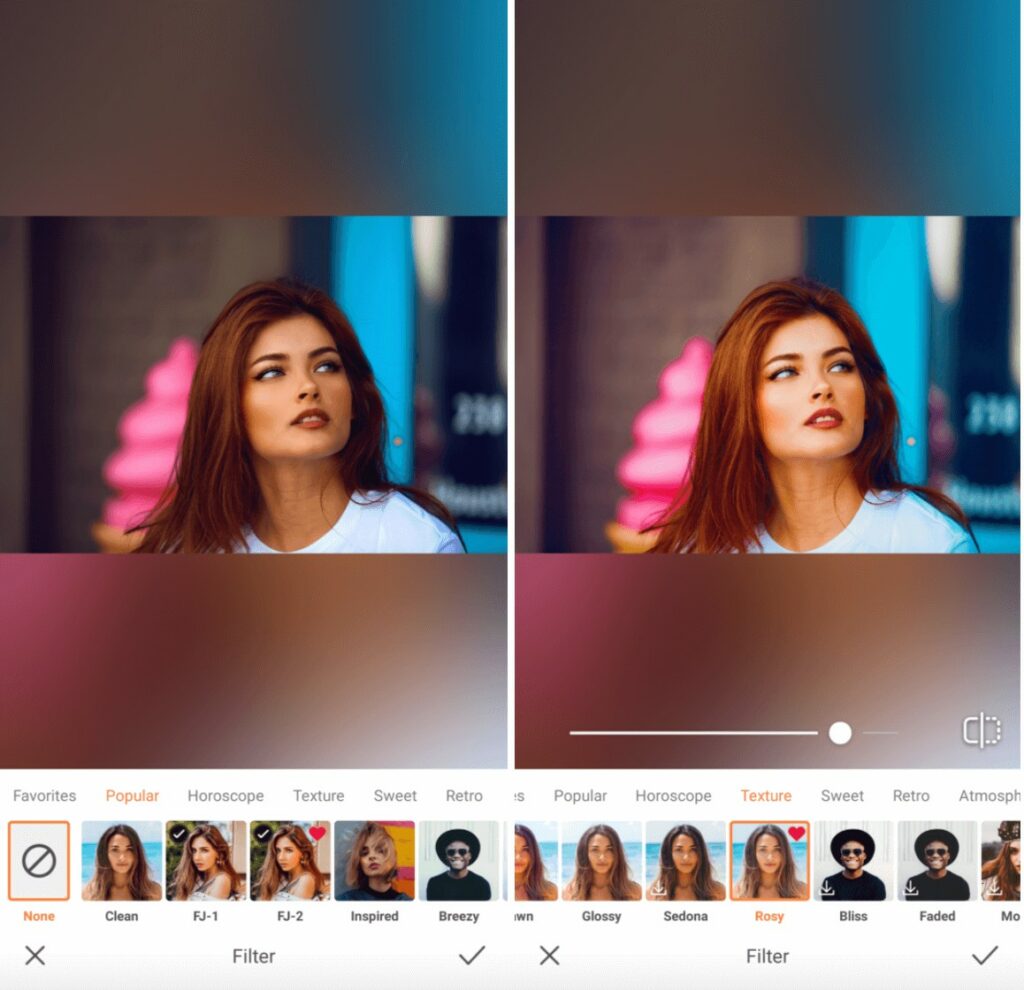 ICYMI: we're big fans of filters! While your brand new, unique Oktoberfest makeup look, is absolutely #flawless, we highly recommend a bright and Rosy filter to really make it pop!
Go to Filters and tap on Sweet in the category menu
Scroll through the collection and select Dawn and tap on it to select
You can adjust the impact of the Filter by sliding the center toggle from right to left
Tap the checkmark to save your edit
We'll certainly raise our glasses to this Oktoberfest edit and we can't wait to see yours! Use AirBrush, the easy photo editor to create a unique makeup look for this year's virtual Oktoberfest celebrations and share it using #AirBrushApp. When you're finished, follow us on @AirBrushOfficial for even more cool editing tips, tricks, and hacks!