It turns out today is one of those days where there's no need to have a rhyme or reason for anything you do. Why? Because it's Just Because Day! Want to have breakfast for lunch or wear your old Halloween costume to work? Go for it! Don't worry about the "why". Embrace the carefree spirit that gives you permission to go with the flow, starting with these spunky edits using AirBrush, the easy photo editor.
Glitter…Just Because we like to Sparkle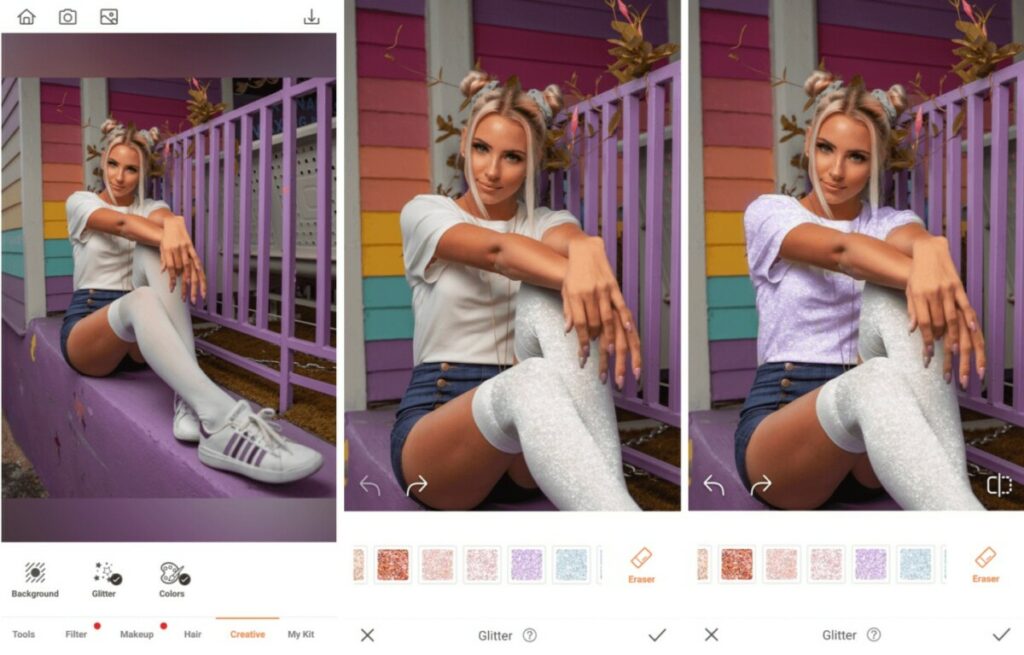 On Just Because Day you can get your Glitter on and not worry about what people think. Want some sparkle in your hair? A little (or a lot of) bedazzling on your clothes? Maybe even some extra glow in your makeup? Use the Glitter tool to add all the glitz and glam you want. Then top it off with the Diamond filter…just because *wink wink*.
Go to Creative and select the Glitter Tool 
Zoom in to your photo and carefully apply Glitter to the object you'd like to bedazzle
Use the toggle to adjust the intensity of the Glitter
Tap the checkmark to save your edit
Repeat the process if you'd like to add more glitz to another area of your photo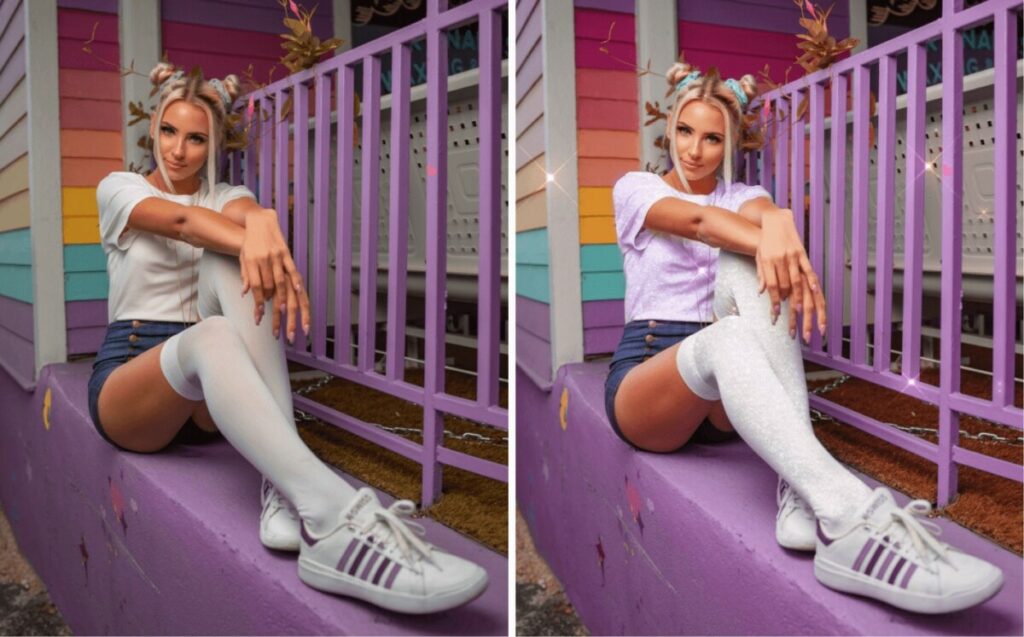 Hair…Just Because Color is Cool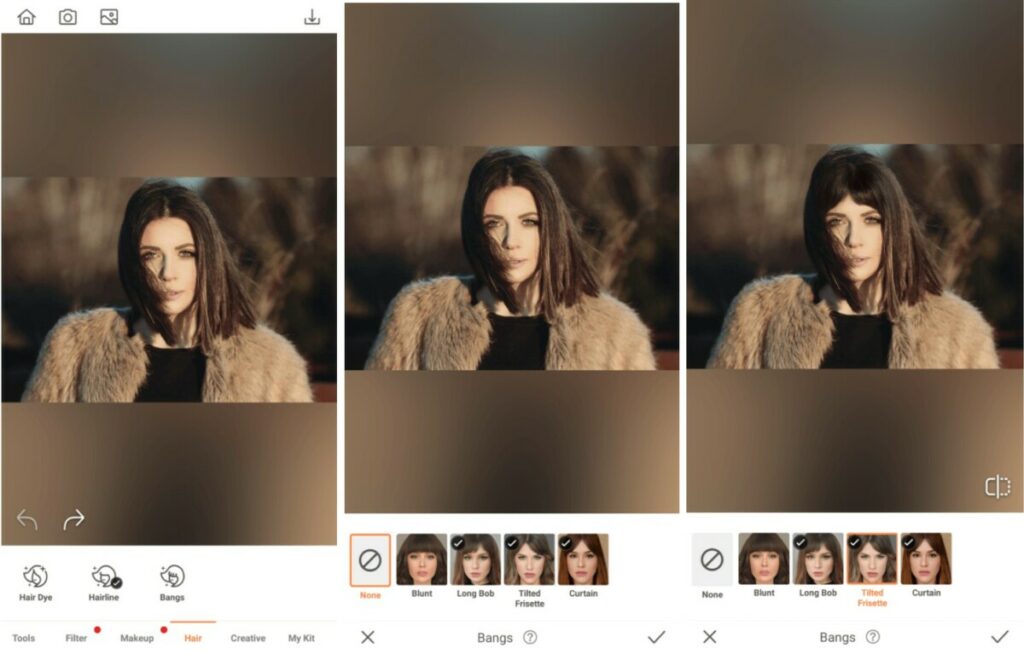 Ahh…today isn't the day to be concerned with doing "too much" with your hair. In fact, on Just Because Day, we're prepared to do the absolute most to make our hair stand out. That means bold colors and a new cut courtesy of our virtual Hair salon.
Select the Bangs that work best with your face
Tap the checkmark to save your edit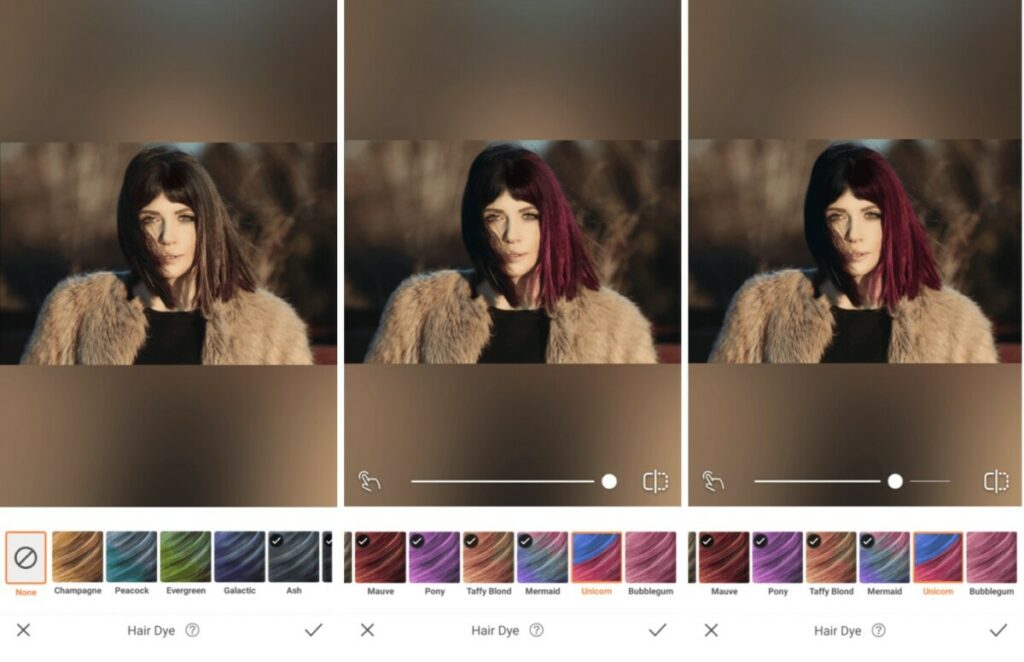 Select a bold, multicolored option, like Unicorn 
Tap the checkmark to save your edit
Repeat the process if you'd like the colors to be more prominent

Background…Just Because You're Bold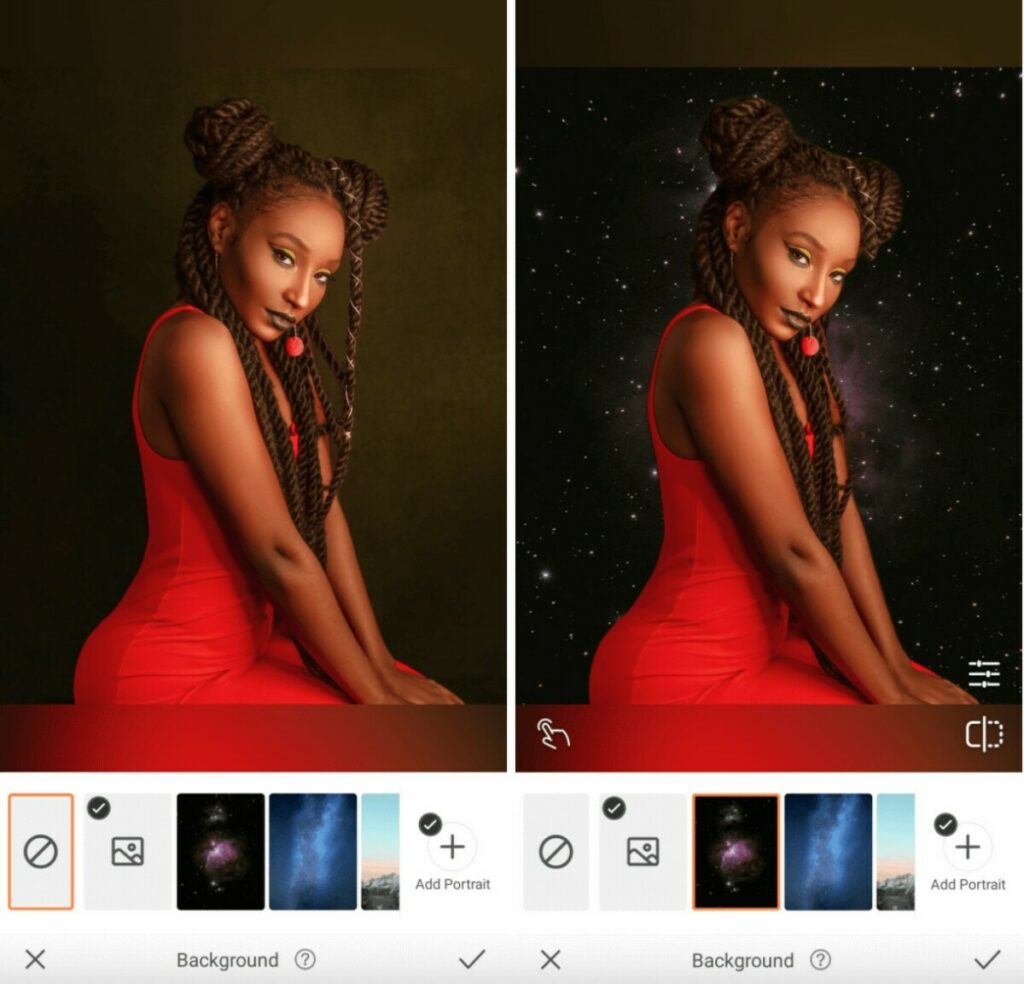 Some days, you wish you were somewhere else. Today, we're turning that wish into a (virtual) reality…just because. Swap out your bland background for one that's way more fun and don't worry about what anyone else might think!
Go to the Creative Tab
Choose the Background Tool
Review the options available and select the one you like
Or, if none of those align with your vision, you can opt to upload your own custom background using the Library feature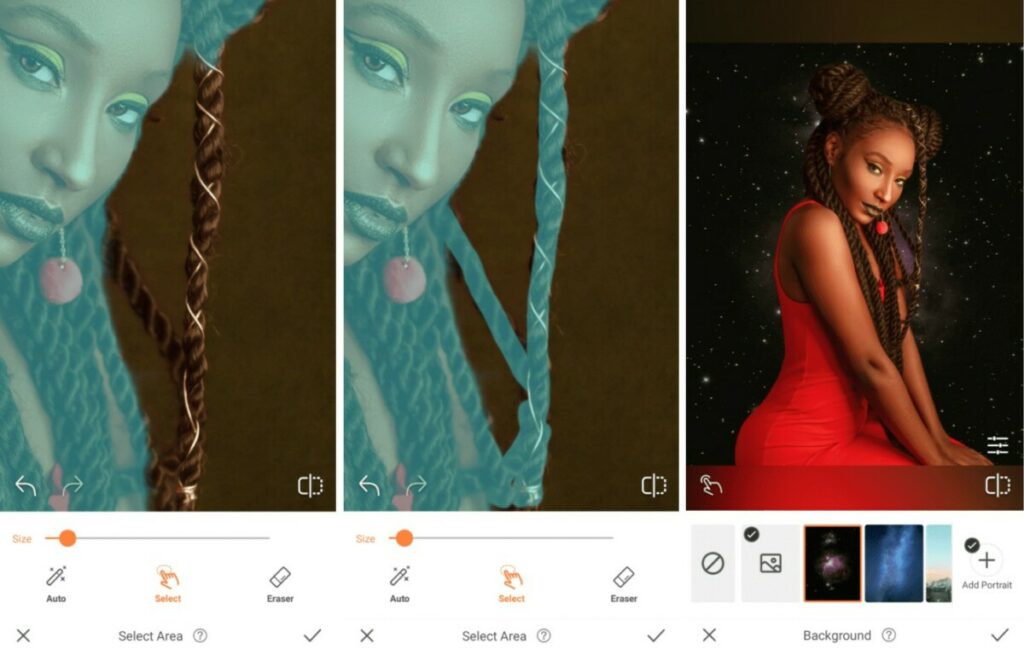 Tap on the finger in the bottom left corner to go to Select Area and manually select the areas you want to be included in the photo
Use the eraser to remove any elements of the photo you don't want to be visible
Tap on the checkmark to save your edit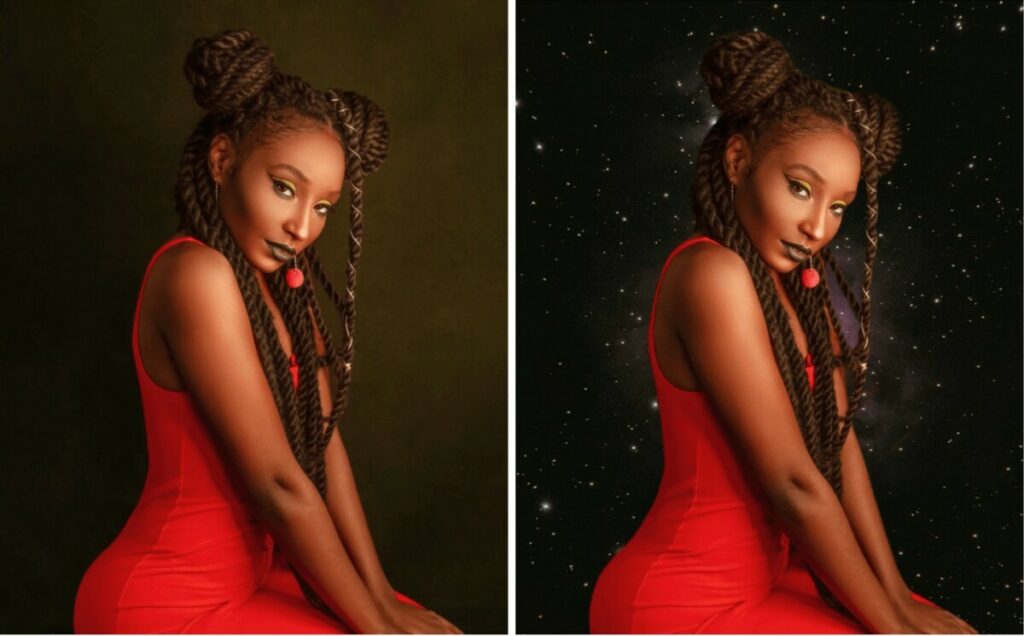 Boom! And that's how you create awesomely unexpected edits for Just Because Day! Are you ready to blow up your feed? Start editing with AirBrush, the easy photo editor, and share your cool creations using #AirBrushApp because we'd love to see what you've done…just because. Looking for more inspiration? Follow us on Instagram@AirBrushOfficial for inventive editing tricks and hacks.