You can never tell what your outdoor photos are going to turn out like, especially during Halloween. Sure you may choose the backdrop, arrange yourself and/or your friends and would have spent hours or days pulling your look together. But this doesn't stop randos from photobombing your shot. The worst part is when you can't tell if it's someone in costume or some surly city dweller. With AirBrush you can make sure your Halloween Photos are photo bomb free.
Eraser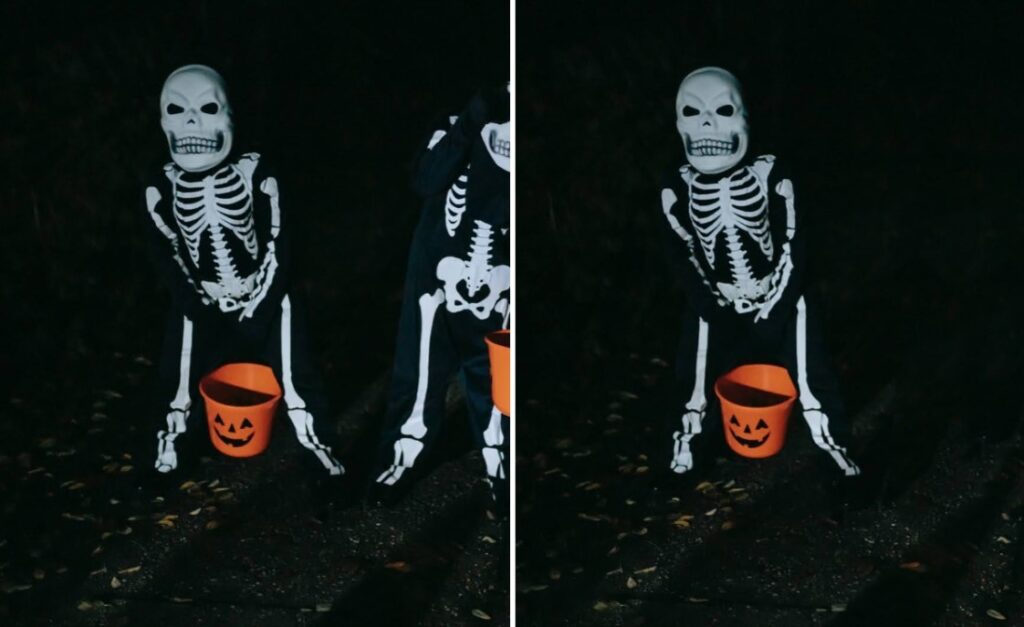 Eraser is a reliable solution to any photobomb woes. The tool acts to cover offensive objects with the pixels nearby. This causes a perfect match to cover up photobombers. Your Halloween photos are quickly cleared of any intruders ruining the vibe you're going for.
Blur

Blur is the "quick & dirty" way to remove photobombers this Halloween. And that doesn't speak to the results. We mean that you literally swipe over the area you want to obscure and snap! It's unrecognizable. If you want to Blur a singular person or object or even just a face, this is the tool for you.
Bokeh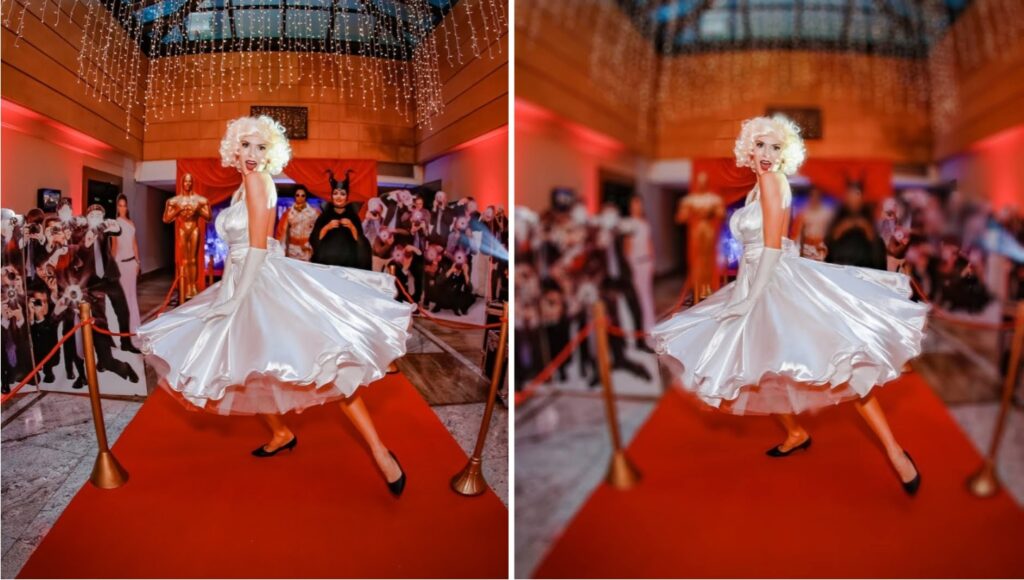 Bokeh is Blur's artistic cousin as it imitates the traditional bokeh achieved by pro-photographers with specialized lenses. For your Halloween photos, use this effect once there is a clearly defined subject. Everything else in the backdrop will be obliterated in a single tap.
Background 

This option is a lifesaver, particularly in cases where the environment doesn't reflect Halloween. With our ten Background options, you can be anywhere and erase anyone. This tool has the standard automation but also lets you custom select who's included and who's being turned into a spook.

Today's the day to get in as many Halloween photos as you can before the spooky season is gone for another year. At AirBrush, the easy photo editor, we want to make it a no-brainer when it comes to getting rid of photo bombers. Tag your final edited photos with #AirBrushApp and then follow us @AirBrushOfficial for the latest tips, tricks and hacks