Happy Libra season starseeds! The sun will be in the sign of Libra for most of the month, challenging us to find balance through the pursuit of truth, beauty and harmony. Libra is the sign of relationships and Libra energy inspires us to build harmonious relationships.
The month kicks off with a fiery, intense full moon in Aries on October 1st. This lunation is closely aligned with a square between retrograding Mars in Aries and Saturn in Capricorn. Hold on to your hats, seekers! On this full moon you should expect simmering tensions and inflammatory energy. Mercury will also be retrograding in the sign of Scorpio this month starting on October 13th. So, expect delays, miscommunications and backtracking to be themes.
What do the stars have in store for you this month? Read your astrological forecast to understand the energetics at play in your life. Also, check out the AirBrush feature most aligned with your astrological destiny this month. Be sure to read the horoscope for you Rising, or Ascendent, for a more accurate report.
Aries (March 21 – April 19)
Partnerships are a focus this month for you Aries, with the sun shining through your 7th house of relationships. The full moon on October 1st will fall in your sign and push you to give a little more in your relationships than you're used to. You've got to give a little to get a little, Aries! You're the sign of independence but not necessarily sharing which might be a theme of this full moon for you. Think of the discomfort of self-sacrifice (vs. self-assertion) to be an indication of growth.
Mercury will be retrograding through your 8th house of secrets and rebirth so expect to have some deeply personal and emotional conversations come up this month. Also, be wary of misunderstandings or deep shifts in feeling. The theme for you this month: sharing is caring, and not just in terms of sharing the spotlight. You will be tasked to share your emotions on a deep level much more openly and transparently in the name of growth.
Aries AirBrush Feature for October:
Embrace the dark and the light of all your fire-y emotions with the Sunlit filter. Part of the Shadows filter collection, this filter will act as a snapshot into your soul, which is exactly what the doctor ordered this month, Aries.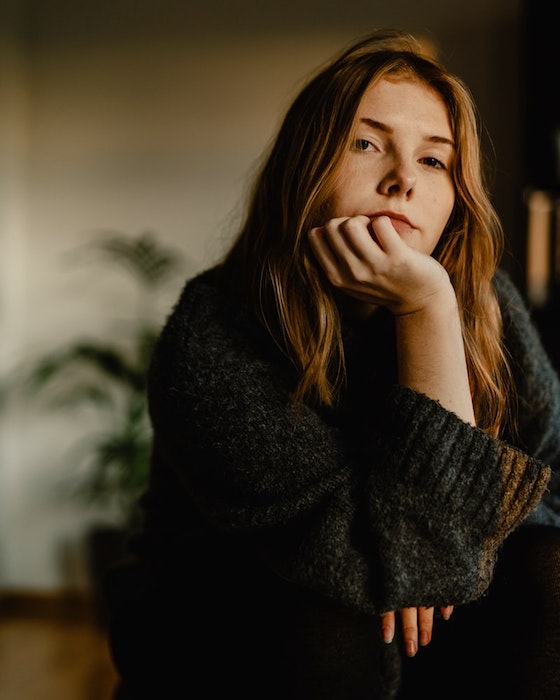 Taurus (April 20 – May 20)
Work Work Work! That's your theme this month, Taurus, and damn are you good at it. You can be one of the hardest working signs in the zodiac, if you have the passion to apply yourself to a task. With the sun shining in your 6th house of routines, this month will be all about applying your passionate focus to day-to-day tasks that keep your life organized.
The full moon on October 1st will be intense and spiritual for you Taurus. Get ready to lean into your intuition that day and expect some discomfort around the desire to fix the world's problems but not feeling like you have the tools to be of service. You're so great at applying your methodical focus to executing on an earthly level that this will be sure to drive you a little bit crazy. Lean into the structureless reality of human conflict. The point is to have empathy and to feel, not fix everything so that you don't have to feel anything.
Mercury will be retrograding through your opposite sign which might be particularly frustrating for you, Taurus. Beware of miscommunications with your significant other or partners in any realm of your life (best friends, work partners, etc.). Don't forget, all of these skirmishes are meant to teach you to have empathy for others this month.
Taurus AirBrush Feature for October:
Amongst all the hustle you know you've got to focus. The Prism tool spins the world right round while you stay centered.
Gemini (May 21 – June 20)
It's a fun-filled, playful month for you Gemini, just like you like it! This month, the sun will be transiting your fifth house of children and creativity, so activities that stimulate your inner child will take center stage. For a mutable, fun-loving sign like you, this is very aligned energy. The full moon on October 1st will shift community issues into greater focus, particularly social issues that concern the well-being of your community. Let the issues of the world affect your pursuit of fun that first week of October. Sometimes it's good to tune into matters that don't just revolve around your own pleasure and excitement.
Mercury will be retrograding through your 6th house of work life and routines, so expect delays in the everyday mechanics of life such as your work life technology and day-to-day communications. You are so efficient with communication and passing information that this will sure to be frustrating! Remember to slow down, back up your computer and double check your work.
Gemini AirBrush Feature for October:
Fun filled and playful? Dear Gemini, what you need is some Glitter. The Glitter tool is everything you need to shine your way through October.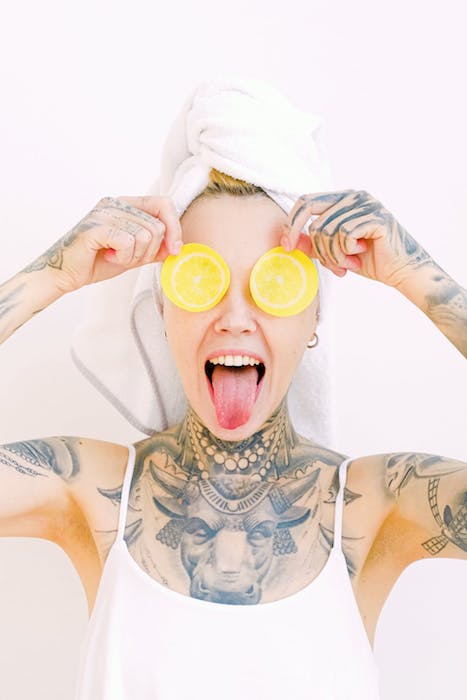 Cancer (June 21 – July 22)
The sun will be in your cozy fourth house of family and roots, Cancer, which is an area of life you are deeply connected to. Take this month to nest, fix up your house and reconnect with family. On a soul level, this is the time to be inspecting your roots: the experiences and people that shaped you from birth on. The full moon on October 1st will illuminate how your childhood and home life have affected your growth on a grander scale. Specifically, how your roots and childhood have affected the evolution of your public life, career and reputation.
Mercury will be retrograding through your 5th house of creativity so matters of self-expression might feel stalled or blocked. You might also feel stalled romantically. Not to worry, Cancer, it won't always be this hard to find romance! Remember that times of less pleasure and stimulation are periods of inner transformation so use the extra quiet to go inward.
Cancer AirBrush Feature for October:
Getting back to your roots tends to inspire feelings of Nostalgia. Take yourself to the B & W filter collection and tap into beautiful days of yore with the Nostalgia filter.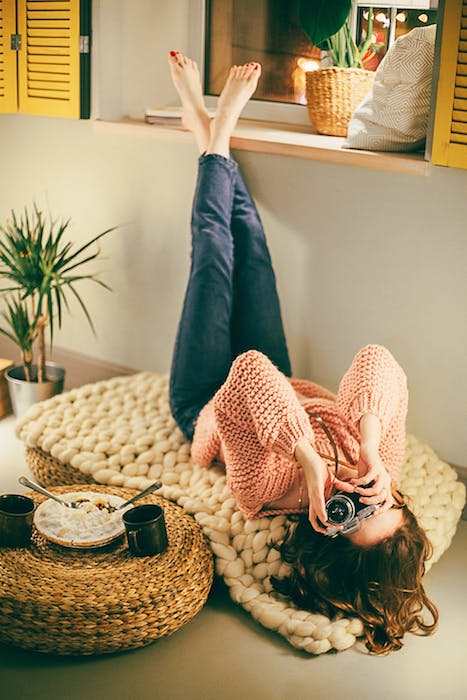 Leo (July 23 – August 22)
It's the time to be learning, chatting and brainstorming your ideas out loud this month, Leo, with the sun transiting your third house of communication. This is a good time to consider ideas and even religious practices that might be different. With the third house ruling alternative religions and spirituality it's a good time to consider new ideas and practices that are mentally stimulating.
The Aries full moon will light up your ninth house of higher learning and beliefs so let your experimentation of new ideas expand your point of view on a larger scale. Don't be surprised if this full moon seems to propel you into a period of personal growth and enlightenment. Mercury will be retrograding through your fourth house of home and roots so disagreements in your family or related to your home might come to the fore this month. With the sun in your third house, lean on neighbors and communicate your concerns openly to face anything that comes up.
Leo AirBrush Feature for October:
Dear sweet Leo, enlightenment doesn't always need to be complicated. Sometimes you just need to lighten things up. Use the Brightness tool and you'll be seeing clearly in no time.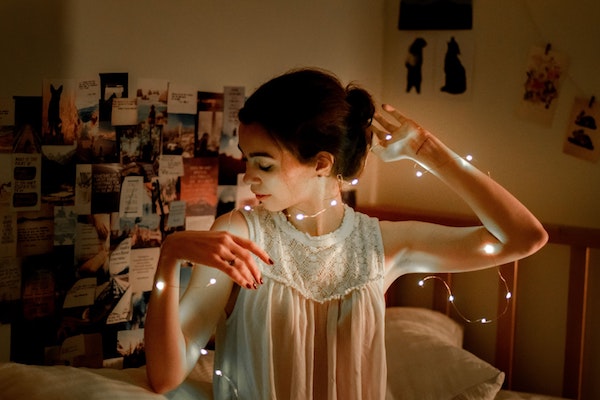 Virgo (August 23 – September 22)
Money and financial matters will be the focus this month Virgo, with the sun shining through your house of material possessions. In other words, how you acquire and store the stuff in your life will be a theme. On a more soulful level, affairs concerning self worth and one's experience with the physical world through the five senses will be a theme. The full moon will enhance this focus by amplifying the ways in which the other people in your life value your stuff and also themselves.
Be mindful of jealousy and envy of other people's money and self confidence around the time of the full moon. Mercury will be retrograding through your third house of communication so this retrograde will be particularly obnoxious to your ability to communicate quickly and efficiently (which is how you like to operate!) Sometimes feeling less effective than usual can enhance your humility and belief in yourself. Sit with the frustration and the delays to evolve beyond your need for total perfection.
Virgo AirBrush Feature for October:
Focusing on all that money, honey, can get you down. Focus on the value within by shining bright like a Diamond (filter). The Diamond filter is available in the filter market now!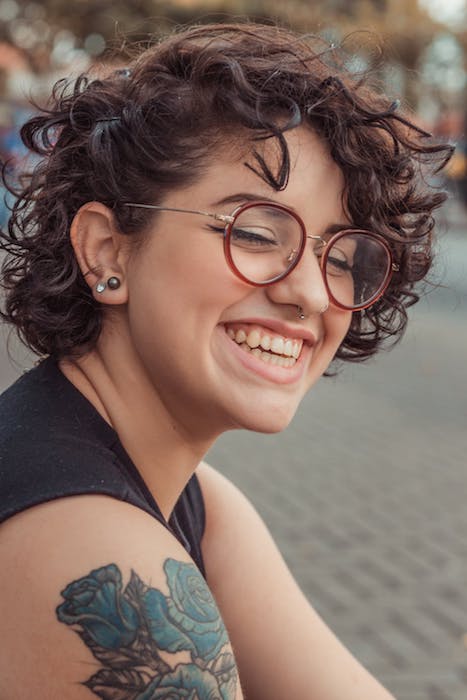 Thanks for reading and check out Part 2 of our October horoscope series for the features and forecasts of the rest of the signs. Now that the stars have aligned, it's your time to create and share the perfect selfie! Take a shot and share your edited image with the AirBrush app on Instagram at @AirBrushOfficial! Follow us for more content, video tutorials, and a chance to be featured on our profile by tagging the #AirBrushApp hashtag.