Happy Virgo season starseeds! The sun will be in the sign of Virgo for most of the month, challenging us to reach a more perfect state through adaptation, healing and acts of service. Virgo is the spiritual healer and critic of the zodiac meaning that this month it's your time to envision and revise your life based on sacred discernment.
An energizing full moon on September 2nd in Pisces will stimulate your connection to your empathic gifts and ability to feel true compassion towards others. This full moon trines the liberator planet, Uranus, giving it an even more otherworldly sensation. Don't be surprised if you feel out of this world on this full moon. Treat innovative thoughts and feelings with the highest regard and use this energy to break out of your comfort zone.
Mars will be going retrograde in Aries on September 9 so bask in the sweet glow of the full moon and then gear up for restrictions, delays and frustrations for the rest of the month. The planet of action and drive retrogrades every 25 months. These are periods where we are challenged to refine our ability to wait and observe rather than take action. Mars will be retrograde until November 13. Patience and strength will be key during this period.
What do the stars have in store for you this month? Read your astrological forecast to understand the energetics at play in your life and check out the AirBrush feature most cosmically aligned with your astrological destiny this month.
Aries (March 21 – April 19)
Time to get your routine in order, Aries! With the sun illuminating your 6th house of work life and routine this month, the theme of September will be about getting your affairs in order. It's actually very on brand for the Back to School energy! Get organized and buy any new office supplies or technology you need to get your home office and routine organized. This is a great time to invest in a new planner or work day routine.
The full moon on September 2nd will remind you of the importance of investing in your spiritual life – along with your work life – this month. Tap into your mystical flights of fancy on the full moon and don't be surprised if you have some wild, magical ideas! Watch out for the Mars retrograde on the 9th which will be sure to frustrate your action-oriented sensibilities. Especially for you, dear Aries, with this mars retrograde transiting your first house of personality and impressions, this transit may bring out your frustrations. The challenge here is to harness your patience and inner serenity, traits that a feisty fire sign like you could surely practice!
Aries AirBrush Feature for September:
Remove the clutter in your life and get organized with the Eraser tool this month, Aries! Eraser is a great tool to remove any distractions in photos for a cleaner, minimalist aesthetic. Use it to focus your affairs this month, Aries, so that you can pay attention to what matters most: you!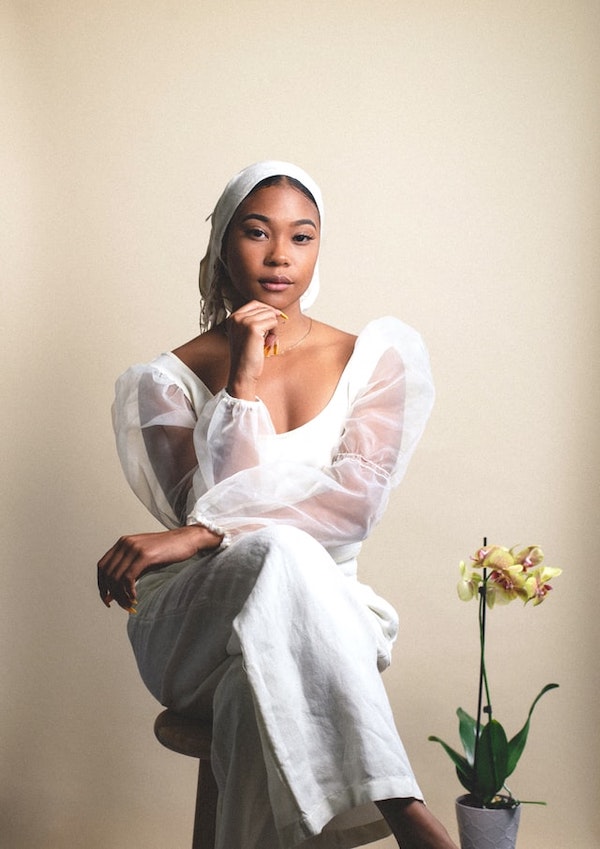 Taurus (April 20 – May 20)
Hey Taurus! September is a much more playful month for you than usual with the sun illuminating your 5th house of play and creativity. For a plodding earth sign like you, it's a real break from the norm! Lean into your fun side by going on a weekend or day trip this month. Heck, take a whole vacation if you are able! Also experiment with bringing out your inner child by investing in a new creative pursuit.
The full moon will be in your 11th house of alliances and friendship so see about creative pursuits or projects that might help your community. This could be learning to knit and crafting something for a dear loved one or organizing a book club with faraway friends remotely. Mars will be retrograding through your 12th house of spirituality this month so take the time to do some reflection after September 9 and use the energy to patiently examine your deep feelings.
Taurus AirBrush Feature for September:
It's time to let your freak flag fly this month, Taurus! Fire up your inner creative spirit with the Darkroom filter. This experimental filter gives a surrealistic pop art quality to your photos for an electric feel. Go for it, Taurus!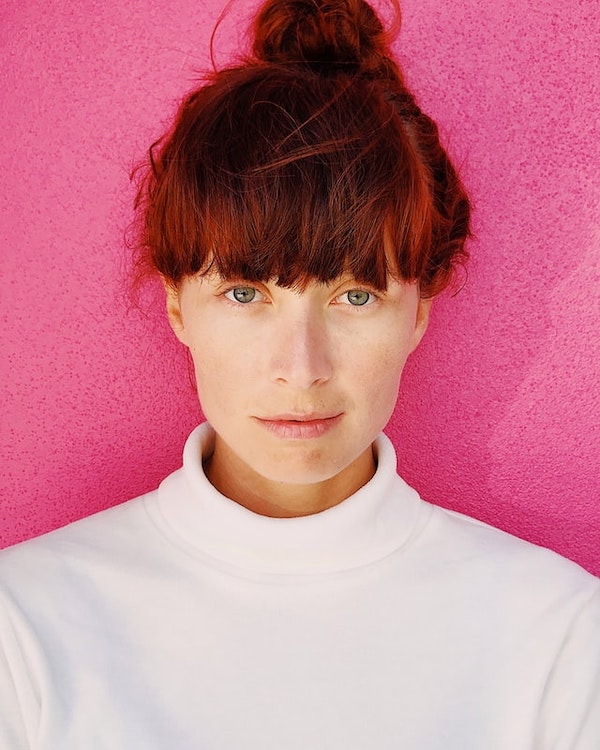 Gemini (May 21 – June 20)
It's all about family time this month for you Gemini, as the sun will be transiting your 4th house of family and foundations. Take this time to update your home life, even moving residences if you've been thinking about doing so. It's also a great time to be thinking about your connections to your family and ancestral roots. Don't be surprised if relationships with maternal or nurturing figures in your life come to the fore this month, such as your relationship with your mother or grandmother. The full moon on September 2nd will highlight how these connections help you root and grow in your career.
That said, themes related to your career and status may come up during this full moon, particularly if aspects of your approach in this realm might need to be recalibrated or released. A word of advice: find solid footing in your home life to find solid footing in your public, career life.
The mars retrograde will hit your 11th house of friends so frustrations might arise in your crew that make you feel restricted. You are such an adventurous extrovert Gemini that it's hard for you to feel held back! Use the Mars retrograde to reflect on how your friends and community might be teaching you a lesson about finding stillness.
Gemini AirBrush Feature for September:
It's all about focusing on your home life and connections to family this month, Gemini. Experiment with Vignette to showcase your relationships in your photos. This is a great way to edit photos to have a cinematic look in which the viewer's eye is led to focus on the center of the photo, surrounded by evocative shading.
Cancer (June 21 – July 22)
It's a great month for new ideas, new technology and lots of communication this month Cancer! With the sun illuminating your 3rd house of mental activity, it will feel busier than usual this month. It's a good time to invest in any technology or services that help you get organized and keep your communications straight. This could be a new laptop or downloading new messaging and project management apps. With your mind on a constant whir this month, invest in activities that will help quiet it. Doing things like taking a bath, meditating, or listening to soothing music before bed will help.
The full moon will illuminate your 9th house of expansion so consider booking a trip for 2021 or enrolling in a virtual class around September 2nd. Mars will be retrograding this month through your 10th house of career so there will be delays at work. If you're waiting to hear back on a job application, promotion, request, etc. there will be some challenges ahead this month. Remember that anything meant for you won't go past you so if you feel like you're getting left in the dust in your career life this month, surrender to the fact that it's for the best in the end.
Cancer AirBrush Feature for September:
It's a busy month for you idea-wise, Cancer. Match your inner brainy activity with your outer look in photos using the Prism feature! This is a great way to add some motion to your photos and add a boost of energy.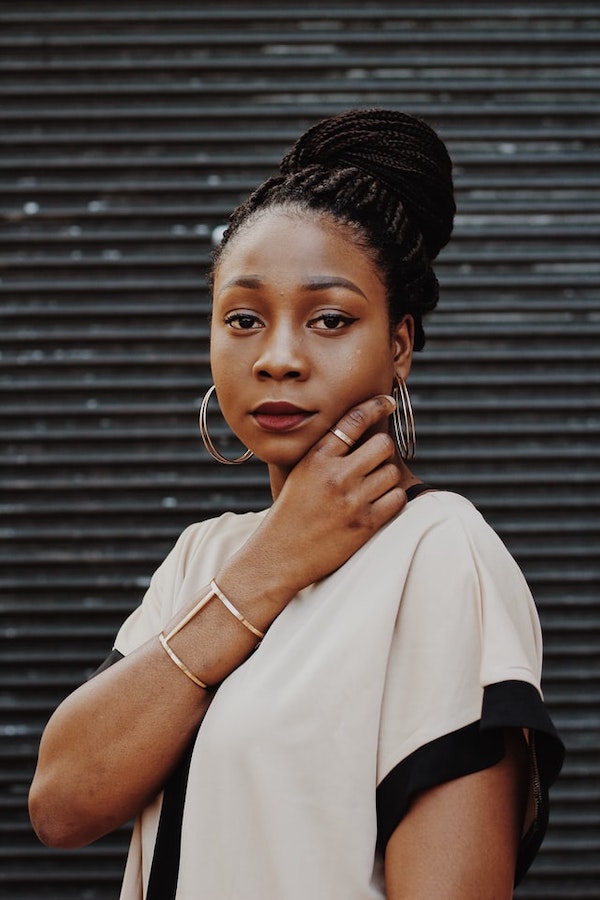 Leo (July 23 – August 22)
If you've had big purchases on your mind, Leo, now is the time to make them! Whether that be buying that new pair of expensive shoes you've been mooning over for months now or investing in a new set of wheels, this is the month to focus your financial resources. The full moon on September 2nd will bring out any insecurities you might have about money or borrowing money (if you need to). Hold on and remember that these feelings will not be forever. Also remember: it's important and normal to have deep feelings around money so that you remember never to take it for granted. And, ALSO, to understand the true value of it (i.e. it can't buy you happiness)
Mars will be retrograding through your 9th house of expansion so reschedule any travel plans this month because there will be delays if you have travel booked. Also sit out on enrolling in any higher educational pursuits until you have more of any idea of what you want to study and pursue. Let your imagination wander this month before you book anything.
Leo AirBrush Feature for September:
Travel might not be in your forecast this month, Leo, but that doesn't mean you can't take an imaginary vacation in your photos! Use the Background feature to teleport your spirit to your favorite beach locale. If you have a different location in mind, you can upload a picture of your ideal vacation spot using the custom Background upload tool.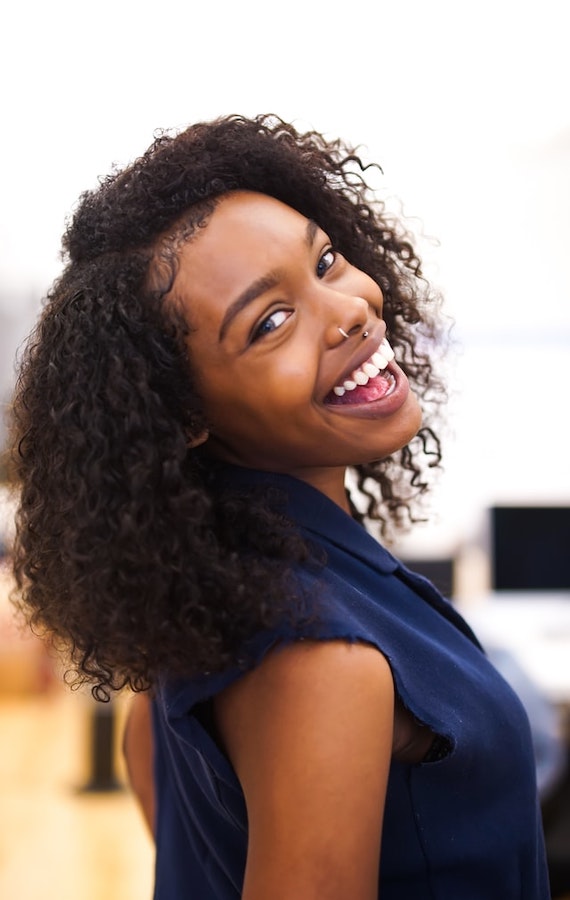 Virgo (August 23 – September 22)
Happy birthday Virgo! It's your time to shine and what a perfect moment it is for you to do so. September is the season of changing leaves and back to school energy. These are all pursuits that you rock at: i.e. adaptation and organization. Let your practical side shine this month and lead by example through skilled analysis and hard work. We all could be a little more pragmatic and detail-oriented like you this month Virgo.
The full moon will have you feeling energized and confident. There will be a particular focus on how your strengths help any partnerships you are in. Let the appreciation for your organizational strengths flow and accept the accolades. You are such a humble support to the people in your life, dear Virgo, that it might be uncomfortable for you to be in the spotlight this month, but lean into it. You deserve to be acknowledged for your gifts!
Mar retrograde will fall in your 8th house of secrets and deep feelings this month. Try not to internalize any heaviness you feel but push yourself to share your challenges with those close to you. You're great at shouldering a burden, not so much at asking for help. Treat this transit as a challenge to accept acts of service from others, sweet Virgo.
Virgo AirBrush Feature for September:
Be the star of the show this month Virgo with the Galaxy filter. This mystical filter adds a luminescent, starry glow to your photos that brings out your shine. You do so much for others, Virgo, it's time to receive accolades for being the true star of the show!
Thanks for reading and check out Part 2 of our September horoscope series for the features and forecasts of the rest of the signs. Now that the stars have aligned, it's your time to create and share the perfect selfie! Take a shot and share your edited image with the AirBrush app on Instagram at @AirBrushOfficial! Follow us for more content, video tutorials, and a chance to be featured on our profile by tagging the #AirBrushApp hashtag.