Happy Virgo Season! For most of September, the sun will be in the sign of Virgo, which inspires us to be adaptable, composed and healing. You can use different AirBrush features to organize and find healing calm this month (just as a Virgo would) by enhancing your photos' aesthetic, clarity and much more.
What do the stars have in store for you in September? Read your astrological forecast to understand the energetics at play in your life and check out the AirBrush feature most cosmically aligned with your astrological destiny this month. For an overview of the month and the horoscopes for Aries through Virgo, please refer to Part 1 of our September Horoscope series.
Libra (September 23 – October 22)
Hey Libra! Your spiritual side will be on display this month as the sun glides through your 12th house of spirituality, mystery and secrets. If there are any ways you've been intentionally or unintentionally deceiving yourself this month, Libra, it will most definitely be put on display. Sometimes when the sun is illuminating areas of your life patterns or behavior that you don't want to come to terms with, it can be uncomfortable, so bask in the structured glow of the full moon on September 2 which will help you ground down by organizing your routine and day-to-day work life.
Mars retrograde will challenge you to find patience in your relationships so don't be surprised if there are delays in getting what you want in your love life. Rome wasn't built in a day and neither was a long-lasting relationship so hang tight and remember that timing is everything.
Libra AirBrush Feature for September:
Lean into your mysterious side this month, Libra, by using the Shadows filter to cast luminous shadows on your photos. This filter imparts an enigmatic, mystical energy to photos that will help you lean into your shadow side this month, Libra.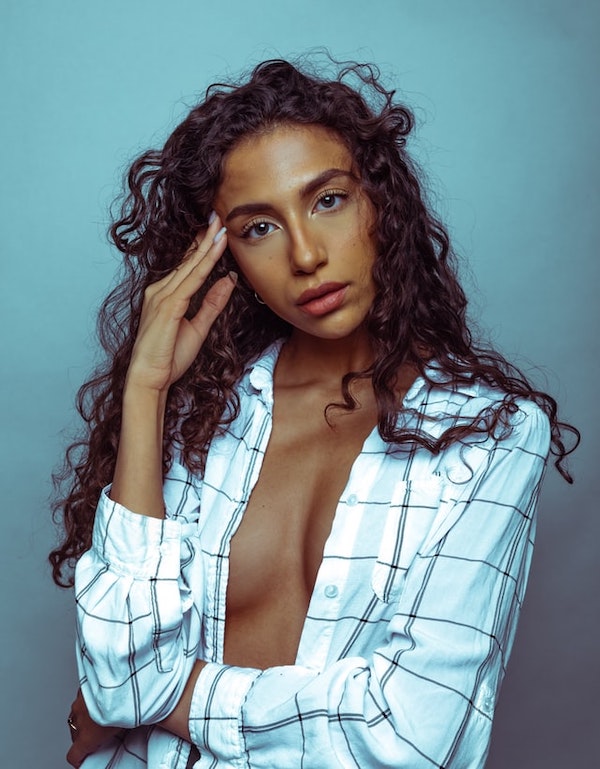 Scorpio (October 23 – November 21)
It's all about your friends this month, Scorpio, so lean into some much needed hangout time. You're not the most sociable sign so this might feel different for you. Just go with it! You might find yourself craving companionship and group activities more than usual. The Full Moon will illuminate the ways in which your individuality contributes to or hinders your crew. Notice your position in the group dynamic. Does it support others or does it take more support than it gives? Any lessons that arise around taking up space, not just physically, but emotionally, are meant for you this month.
Mars will be retrograding through your 6th house of routines, health and work life so take a knee and don't get frustrated if you can't seem to implement structure in your routine. Also, watch your health because injuries or unhealthy habits could arise this month. Feeling like you can't be as active and productive as you want is frustrating! But take this as a lesson to slow down, rest and take care of yourself when you need to.
Scorpio AirBrush Feature for September:
Give the background of your photos a soothing softness this month with Bokeh. Don't forget you can shape shift the light in Bokeh to different shapes, such as hearts, hexagons, circles or triangles. Can you spot the shape of the light in the photo below?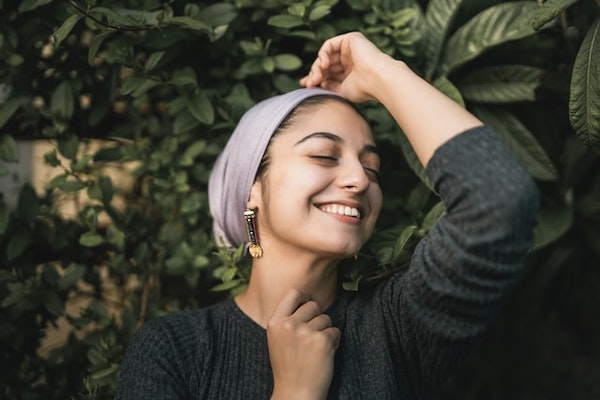 Sagittarius (November 22 to December 21)
Big moves are in store for you this month in your career Sagittarius! With the sum zooming through your 10th house of career, status and reputation, you're likely to be busier than usual in your career life. Take notice of new opportunities, projects or promotions that occur this month. The Full Moon will light up your home life sector, so focus on your family on September 2nd and stay calm if challenges or deep feelings arise around that time.
Mars will be retrograding through your 5th house of creativity so don't get frustrated if you feel creatively blocked this month. You're such an adventurous, outgoing spirit that this sensation might be difficult. All the more of an indication of why it's a challenge to grow! Just because you're not feeling like your usual passionate self, doesn't mean you're not a passionate person. Take heart that this is just a less creative, exciting time and lean into the new rhythm.
Sagittarius AirBrush Feature for September:
There are many ways to find some excitement even if your soul feels a little lackluster right now, Sagittarius. Experiment with the Hair Dye feature to spice up your look and your life.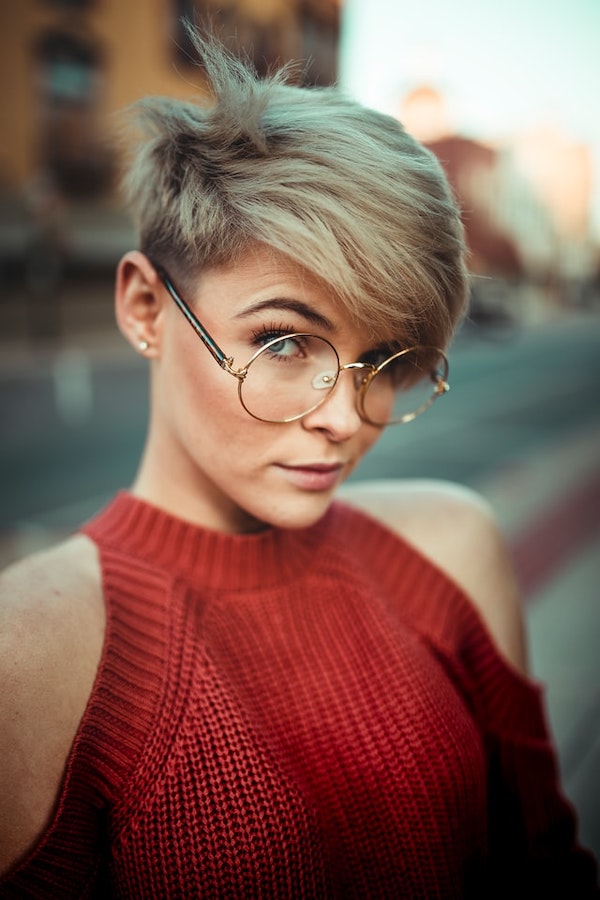 Capricorn (December 22 – January 19)
Traveling and learning about new concepts and cultures will be themes for you this month Capricorn. If you feel called to take a trip (and are able to get out of town) then book some travel and pack your bags! You'll be feeling more adventurous and outgoing than usual. If travel is not possible, then enroll in a remote class and learn something new! Any expansion of the mind or spirit this month will do you wonders.
Mars will be retrograding through your 4th house of family and roots so challenges could arise in these areas. If you get into an argument with a family member, remember it will pass. If pain or sadness arises from issues related to your family, apply that Capricorn work ethic to the situation and do the work required to take care of yourself through the hardship.
Capricorn AirBrush Feature for September:
Brighten up your spirits this month and get ready to go on an adventure with the Whiten tool, Capricorn! This is a great feature to whiten your teeth and eyes for a crisper, cleaner photo that turns that frown upside down!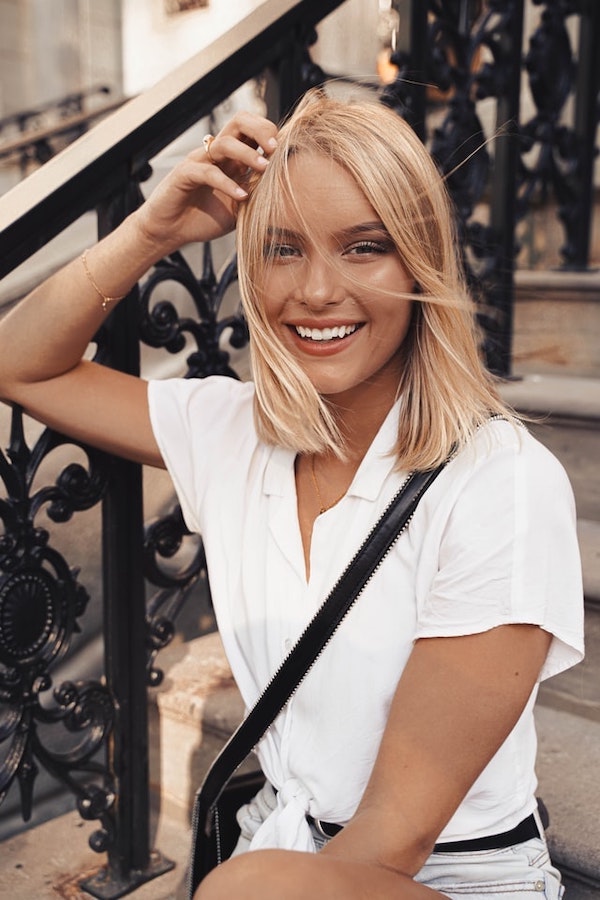 Aquarius (January 20 – February 18)
Time to dig deep this month, Aquarius. With the sun gliding through your 8th house of spiritual endings, it's a time to explore your shadow side and sexuality. Deep feelings and secrets are sure to take center stage this month. Stay present, Aquarius, and don't disassociate from your emotions. This is the time to be exercising your ability to feel and dive deep. The Full Moon will illuminate your finances and the ways you connect to the physical, material world. Review payments and recalibrate your resources as needed.
Mars will be retrograding through your 3rd house of mental acuity and communication so don't be too hard on yourself if you feel intellectually foggy sometimes this month. You are a visionary with innovative ideas and you're not used to feeling befuddled. It's OK! Let yourself sit in the fog and treat this like an experiment in humility.
Aquarius AirBrush Feature for September:
Use the Details feature to help your mind and mental acuity this month. This feature is great for enhancing the smaller elements of your photos for an intricate aesthetic.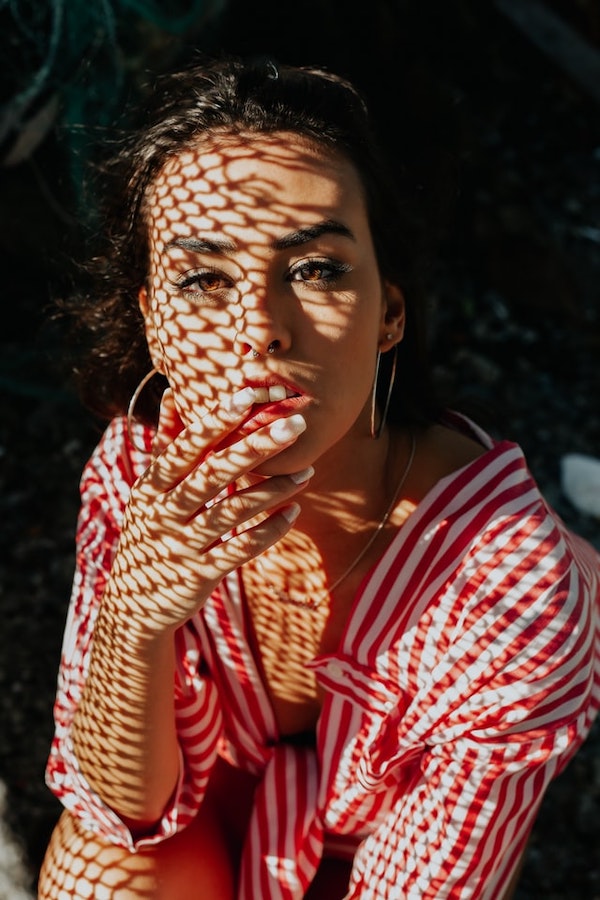 Pisces (February 19 – March 20)
It's time for you to find your soulmate Pisces! This month will be a lovely time to start or relationship or invest more in the one that you're in. You'll feel closer to your partner or more open to partnership with the sun transiting your 7th house of relationships and commitment. With the Full Moon in your sign this month dear Pisces, you will feel glowing and flowing. You're sure to attract a partner on or around September 2nd if you're open to it. It's truly a lovely month for you Pisces! Use your radiant energy this month to help you sidestep any frustrations you feel about money.
With Mars retrograde through your financial sector, you might experience delays on payments or just money stress in general. Take it as a useful reminder to come back to earth sometimes, rather than just floating away from your earthly responsibilities. Remember, getting your finances and resources in order helps you root down so you can float.
Pisces AirBrush Feature for September:
It's such a bright, sensuous time for you Pisces! Use the Celestial filter to show off your radiance this month.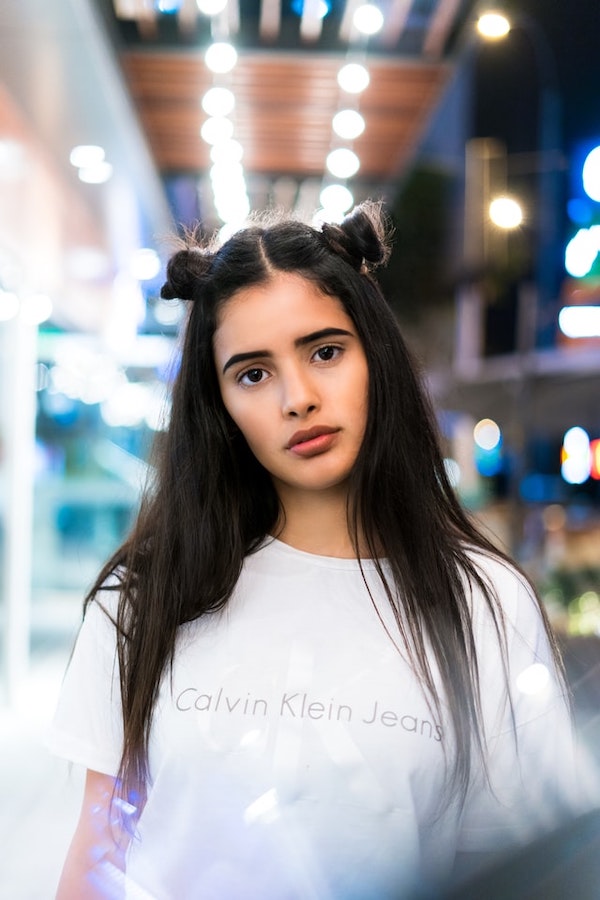 It's your time to connect with the cosmos and create a magical selfie using our recommended features! Take a shot and share your edited image with the AirBrush app on Instagram at @AirBrushOfficial! Follow us for more content, video tutorials, and a chance to be featured on our profile by tagging the #AirBrushApp hashtag.